Congratulations! You have survived finals and completed your first semester of law school. While it might be tempting to spend your winter break slumped on the couch in front of the television, it is also a great time to lay the groundwork for an even more successful second semester. Below are some suggestions on how you can make the most of your winter break.
Think Ahead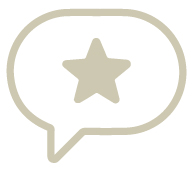 If you have not already done so, you will want to start thinking about what you want to do over the summer. You do not want to put it off until classes start up again and then realize you do not have anything solidified when the school year ends! Here are some things to consider:
While most law firms focus on hiring for their 2L summer, there are many that may offer 1L positions of some kind. Your school's Career Services department and its online job bank are both great places to learn about available opportunities. The resources listed on the side panel of this blog are also useful for doing your own research on law firms to which you might be interested in applying.
Working as a judicial extern during your 1L summer is a great way to develop your legal research and writing skills while also gaining insight on the judicial system. If you want to extern for a judge, check for available opportunities on the official website for any court that interests you. If no opportunities are listed, you can also contact the court directly and ask if it is hiring judicial externs for the upcoming summer.
Reach out to professors for whom you are interested in doing research. Research assistant positions are not abundant, so you do not want to miss out on an opportunity because you applied too late.
Update Your Portfolio

Winter break is the perfect time to update your professional portfolio. You should have all of your materials readily available so that you can apply for interesting opportunities as soon as possible:
Aside from making sure that your resume has your most recent employment information, you might also want to fine-tune it to highlight skills and experience that will be relevant to any jobs for which you might be applying. You should reach out to Career Services to see if it has a suggested resume format for you to follow.
Your cover letter is oftentimes the most time-consuming part of your application, but for good reason. It gives you the chance to expand upon what is on your resume and how your previous experience relates to the opportunity that you are now pursuing. This is also a document that will reflect your writing skills, so it is worth the extra effort to perfect it.
Start reaching out to potential references. Getting in touch with former employers can often take longer than you would expect, and you do not want to delay your application because you are waiting to hear back from a contact. Let them know where you are applying and that you will be in touch should a prospective employer ask to contact them.
Request copies of your educational transcripts, since these requests can often take up to a week to process. Having one on hand will reflect your level of preparation.
Expand Your Network

Whether you are traveling or staying local, take advantage of exploring the geographic location for job opportunities:
Reach out to the recruiting contacts at the law firms in which you are interested to let them know that you are in town and to request a meeting.
Connect with alumni contacts in the area to learn more about their experiences in seeking employment in that market after law school.
Law firms, state bar associations and alumni associations often hold networking events during school breaks. Do some research to see if there are events that you might be able to attend while you are in town during break.
Take Time for Yourself
While winter break is a great time to get caught up and prepare for the semester ahead, it is also important to take some time to relax. You have worked hard your first semester and deserve some time to decompress so that you can finish out your first year strongly!