Pro Bono Scholars Program Overview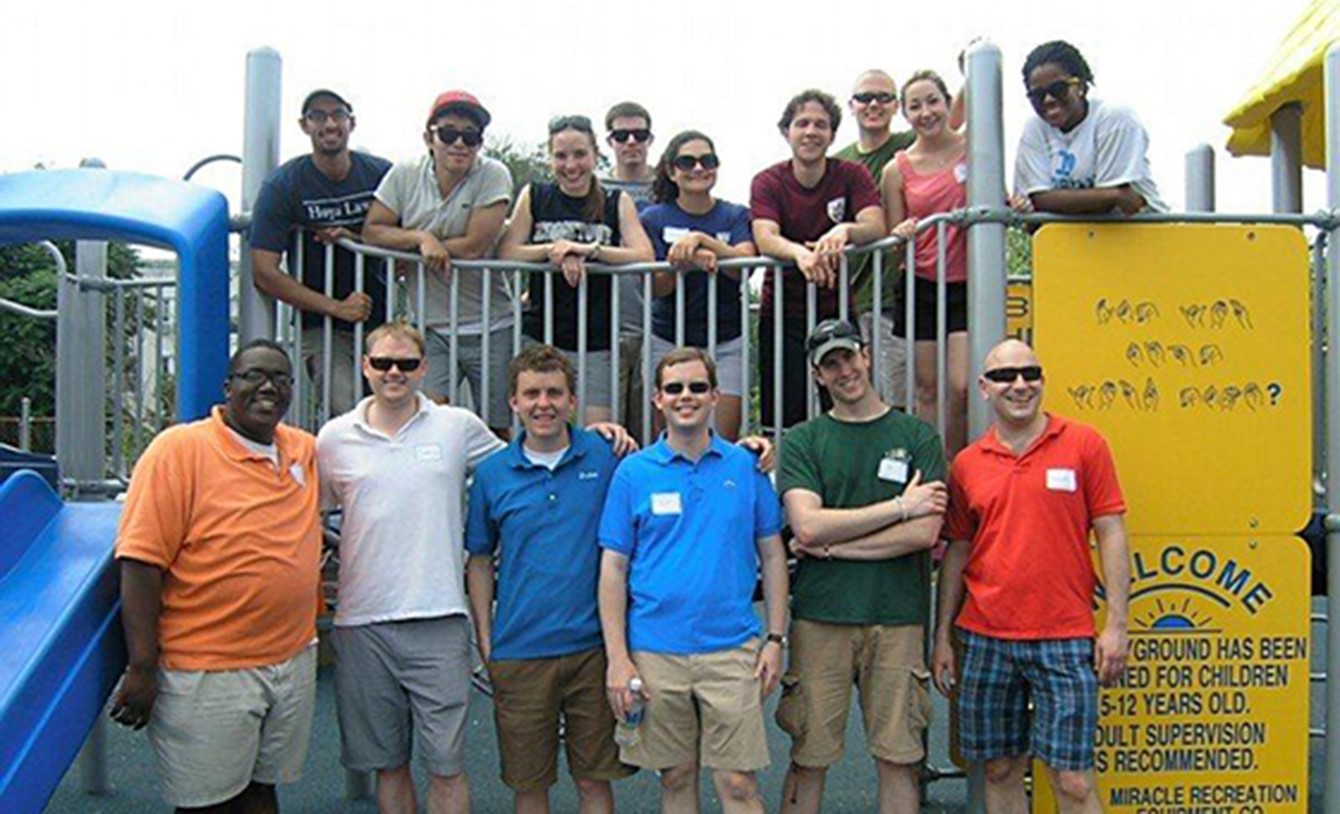 In the Public Interest
The Pro Bono Scholars Program is a two-summer commitment. During their 1L summer, Pro Bono Scholars spend at least seven weeks at a public interest organization of their choosing. The firm encourages the Pro Bono Scholars to choose a placement that matches their own interests and will provide them with true substantive experience. Some candidates have applied for (or even received an offer from) a public interest organization during the selection process; others have worked closely with our pro bono practice to identify and secure public interest placements after being selected as a Pro Bono Scholar. While we prefer that candidates work with organizations that have a strong fit with our pro bono practice, particularly those groups with which we already have relationships and that operate in the communities where we have offices, there are few limitations on the organizations with which a Pro Bono Scholar might work.
Public interest opportunities are not limited to advocacy, as Akin Gump's pro bono practice includes a wide variety of transactional opportunities. The firm's single largest pro bono client is KIPP, a nationwide network of nonprofit charter schools, for which the firm provides a wide range of transactional counseling. Akin Gump also represents other nonprofits and small businesses, both in the United States and around the world. For instance, we work with the Grassroots Business Fund, which helps incubate, build and support businesses that empower the poor in developing countries as independent entrepreneurs and consumers of affordable goods and services. We also counseled LeapFrog, the first international micro-insurance equity fund.
Time with the Firm
In addition to their time at a public interest organization, Pro Bono Scholars also spend four weeks at Akin Gump during their first summer. They receive substantive assignments in a variety of subject areas and have the opportunity to interact with attorneys in the office during training sessions, lunches and social outings. The Pro Bono Scholars' four weeks at the firm also include a multiday orientation meeting in Washington, D.C., training sessions with public interest leaders and Akin Gump's pro bono partner, and an introduction to the firm's commercial practices.
Like other Akin Gump summer associates, in their second summer at the firm, Pro Bono Scholars have an opportunity to work on substantial pro bono matters in addition to assignments in other practices. We expect that when the Pro Bono Scholars join the firm as attorneys, they will be leaders in our pro bono practice while still maintaining a full commercial workload. Our former Pro Bono Scholars have taken the lead on interesting pro bono matters, from helping a charter school develop to litigating on behalf of Washington, D.C.'s taxi drivers challenging unfair cab regulations.
Compensation
Pro Bono Scholars are paid the summer associate salary while employed by the firm and receive a stipend totaling $17,000 for their time spent working at a public interest organization. The Pro Bono Scholars receive the first half of the stipend ($8500) when they begin work at the public interest organization. The second half of the stipend ($8500) is paid upon the Pro Bono Scholars honoring the commitment to return to the firm as a summer associate following their second year of law school.