Adam Christopher August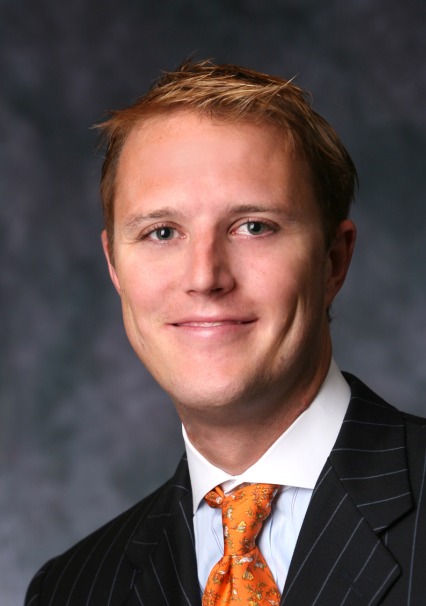 Adam Christopher August
Adam Christopher August
t

+1 214.969.4784

f

+1 214.969.4343
Adam C. August practices in the area of corporate and securities law and other transactional matters, with a concentration in the formation, structuring, management and operation of U.S. domestic and international private investment funds employing a variety of investment strategies.
Practice & Background
Mr. August received his B.A. in economics and history in 2001 from Vanderbilt University and his J.D. cum laude in 2006 from Southern Methodist University's Dedman School of Law.
Mr. August is a member of the State Bar of Texas, the Dallas Bar Association and the Dallas Association of Young Lawyers, and is admitted to practice in the United States District Court for the Northern District of Texas.
Representative Matters
Mr. August's recent engagements include:
representing a U.K.-based client in the launch of a first-time private investment fund organized as a master-feeder structure domiciled in the Cayman Islands. Assisted in the drafting and negotiation of seed investor agreements with a Russian-based seed investor for the fund. The transaction involved significant international structuring considerations, including secondment of employees from a management entity located in Jersey and receipt of performance allocation by a Cayman Islands-based general partner. Coordinated extensively with fund accountants, directors and administrators, and U.K., Jersey and Cayman counsel, as well as other advisors, to complete the transaction
representing an established fund manager in connection with the formation and launch of a $100 million-plus spinout, single-investor partnership for an existing investor that is one of the leading investment firms in the country. Assisted in the considerable negotiations with the investor and drafted the majority of the fund documentation for the transaction, including those for the transfer of liquid and illiquid assets from the original private investment fund to the single-investor partnership structure. The required significant drafting of management-level agreements and multiple transfer instruments, including distribution, contribution, participation and assignment agreements. Provided ongoing advice to the client with respect to various matters, including executing its investment program; conducting private placements; complying with applicable legal and regulatory requirements; negotiating side letters and other agreements with institutional investors, endowments and government plans; and negotiating service provider agreements
representing an independent third-party manager based in New York in the launch of a private-investment fund for one of the largest asset management firms in the United Kingdom. Continued representation through assistance with the highly negotiated investment management agreement and employee compensation arrangements, as well as international regulatory and compliance issues relating to the private fund and the manager. Served as one of the lead associates on this transaction.
Community Involvement
Mr. August's community, civic and charitable activities include being:
a member of the Dallas Committee on Foreign Relations
active with the Dallas Volunteer Attorney Program, the Housing Crisis Center, Dallas CASA Young Professionals and Jesuit College Preparatory School.