Alexander Vyacheslavovitc Urlyapov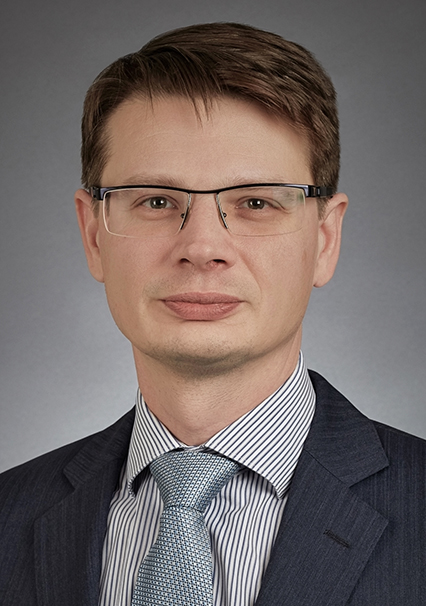 Alexander Vyacheslavovitc Urlyapov
Alexander Vyacheslavovitc Urlyapov
t

+7 495.783.7836

f

+7 495.783.7701
Alexander V. Urlyapov is a counsel in Akin Gump's Moscow office. He focuses on corporate mergers and acquisitions and the formation of joint ventures.
Mr. Urlyapov advises Russian and foreign clients on various business matters. He has extensive practical experience in corporate and finance, antitrust, securities, bankruptcy, litigation and arbitration. In particular, he has advised major Russian and foreign companies on issues relating to the acquisition of major stakes in Russian entities, project financings, bank financings (through syndicated loans of major international banks) of private and sovereign borrowers, formation of Russia's first management companies and mutual investment funds, and protection of interests of major institutional creditors in matters involving insolvent Russian borrowers.
Practice & Background
Before joining Akin Gump in 2000, Mr. Urlyapov practiced law at a number of international law firms with broad Russian practices.
Mr. Urlyapov's engagements include advising:
PJSC "LUKOIL" and LUKOIL International Finance B.V. in a $1,000,000,000 offering of 144A/Reg S notes listed on the London Stock Exchange
on the acquisition by a foreign public company of a share in a Russian PSA and funding of operations under the PSA
on the placement by the largest Russian oil company of its securities as part of privatization program effected by the Russian government
on the Russia's first LSE listing of a major Russian company
on the acquisition in which the shareholders of two major Russian banks gained full control of the banks by obtaining 100 percent of the banks' equity
in the strategic alliance between the largest Russian oil company and a major American oil company and formation of a joint venture to produce oil
on the transactions made by a Russian oil company as part of the divestiture of non-core assets
on the transactions of the largest Russian oil company in connection with the acquisition of Russian and foreign petroleum assets.
Representative Matters
LUKOIL International Finance B.V. PJSC "LUKOIL": Rule 144A/Regulation S offering of $1 billion, 10 year 4.750% notes by LUKOIL International Finance B.V. and guaranteed by PJSC "LUKOIL"
Awards & Accolades
The Best Lawyers 2012- 2018 – ranked among top Corporate and Mergers and Acquisition lawyers in Russia.
Languages
Russian
English