Amanda J. Kane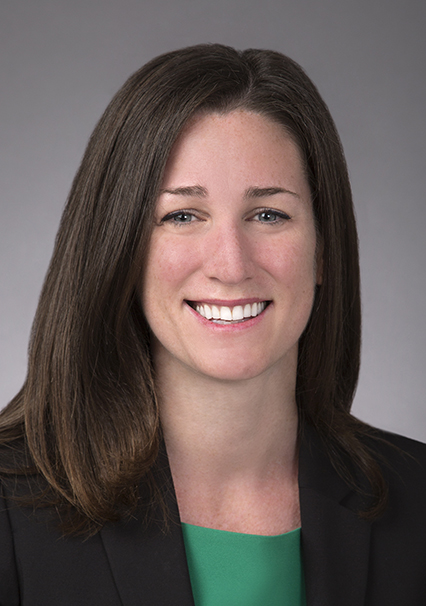 Amanda J. Kane
Amanda J. Kane
t

+1 202.887.4509

f

+1 202.887.4288
Practice & Background
Amanda J. Kane represents corporations, institutions and individuals in matters of reputational recovery, crisis management and government response, and defense from false attacks in the media. She has extensive experience in government and internal investigations, as well as complex civil and criminal litigation in federal and state court. Ms. Kane also regularly maintains and contributes blog posts to Akin Gump's reputational recovery site, Excubitor.
Before rejoining Akin Gump, Ms. Kane was an associate counsel and advisor for presidential personnel at the White House in the Obama administration. There, she vetted prospective presidential nominees and appointees for executive, judicial and independent agency positions; advised White House officials on legal, policy and oversight issues, with a focus on institutional risk management; contributed to internal investigations; and evaluated petitions for presidential clemency. She also had primary responsibility for all personnel issues related to FBI background investigations and tax compliance.
Ms. Kane also served as an attorney-advisor in the Office of Supervision Policy at the Consumer Financial Protection Bureau from 2014 to 2015, where she provided policy and legal advice on the development of the Bureau's supervisory program, including the creation of rollup reports containing the first summary ratings of the nation's largest depository institutions; oversight of examinations and reports on compliance management systems; and analysis and advice on novel applications of consumer financial law.
From 2010 to 2014, Ms. Kane was an associate at Akin Gump, where she focused her practice on complex civil and criminal investigations and litigation in federal, state and administrative courts.
Ms. Kane earned her law degree from Georgetown University, where she was the managing editor of the Georgetown Journal of International Law, and she completed clinical work at the Lawyers' Committee for Civil Rights Under Law, Voting Rights Project. Ms. Kane also served as a law clerk to Chairman Patrick Leahy of the Senate Judiciary Committee.
Representative Matters
Ms. Kane's experience includes:
representing a food industry client in a defamation claim against a nationally known radio host and film producer
advising members of the media regarding rights and risk management related to leaks and protection of sources
counseling potential nominees for Senate-confirmable positions on the nomination, ethics, and vetting processes
representing a top pharmaceutical company executive in ongoing Department of Justice and Securities and Exchange Commission investigations relating to the Foreign Corrupt Practices Act
advising a former service member in the Air National Guard regarding rights under the Service members Civil Relief Act
representing several clients in congressional investigations related to the financial crisis of 2008, including a major credit rating agency and top hedge fund.
Speaking Engagements
Speaker, "Consumer Protection Updates February 2018 Developments," American Bar Association, March 13, 2018
Panelist, "Leaks, Leakers, and the Law," 2017 Investigative Reporters & Editors Conference Phoenix, Arizona, June 22, 2017