Andrew Barrett Lehman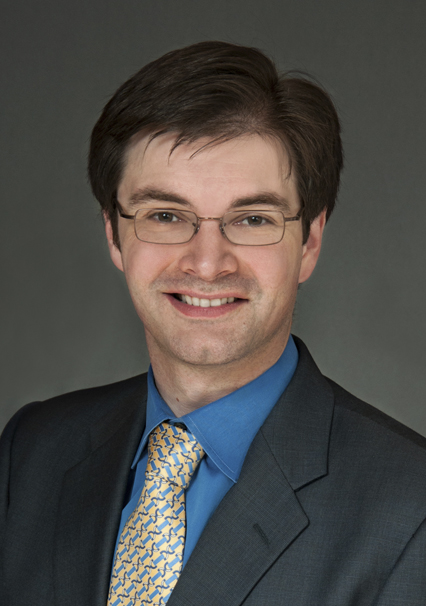 Andrew Barrett Lehman
Andrew Barrett Lehman
t

+1 713.250.3571

f

+1 713.236.0822
Andrew B. Lehman's practice centers on mergers & acquisitions, joint ventures, management equity arrangements, financial sponsor investments, and general corporate counseling.
Practice & Background
Though focused on energy transactions, Mr. Lehman regularly advises clients in a broad range of industries, including information technology, healthcare, retail, manufacturing, consumer products, financial services and business services. Mr. Lehman has extensive experience advising private equity groups in the context of change of control transactions, structured equity investments and portfolio company management.
Representative Matters
Mr. Lehman's representative matters include
the merger of two master limited partnerships resulting in a midstream energy business with an enterprise value of approximately $7 billion
a public company acquirer in three stock-for-stock mergers involving aggregate transaction value in excess of $2 billion
a financial sponsor's approximately $2.5 billion leveraged recapitalization of a hydraulic fracturing company
a private equity group's $650 million preferred equity investment in an acquisition vehicle created to acquire oil & gas assets
the sale of a fifty percent equity interest in a terminalling company for cash and equity consideration in an aggregate amount in excess of $1 billion
a financial sponsor in connection with an approximately $470 million, preferred equity-financed management buyout of a portfolio company
a master limited partnership's $1.5 billion acquisition by cash merger of a midstream enterprise
the approximately $837 million acquisition of a midstream logistics business by a master limited partnership for cash and equity consideration
a private equity group's approximately $220 million acquisition of a Brazilian telecom company
the sale of an exploration and production company for approximately $4.2 billion
a private equity group's approximately $1.7 billion acquisition by cash merger of a publicly traded consumer products company
a private equity-backed management team in connection with a $200 million equity commitment from a financial sponsor and related recapitalization transactions
an approximately $410 million divisional carve-out sale of a consumer products company
a financial sponsor's acquisition by cash merger of a technology services business backed by a consortium of venture capital funds
the $84 million acquisition of a Texas-based food processing company by a Colombian corporation
the $124 million acquisition of an industrial components manufacturer by a holding company formed and controlled by a consortium of private equity groups
the $73 million and $21 million acquisitions of oil field equipment distributors on behalf of a publicly traded company
the approximately $300 million sale of a minority interest in a joint venture focused on mineral production
the approximately $635 million sale of a minority equity interest in a refining joint venture
the approximately $44 million carve-out acquisition by a financial sponsor
the representation of a special committee of the board of directors of a publicly traded corporation in connection with its negotiation of an approximately $360 million induced conversion of shares of convertible preferred stock held by two financial sponsors
multiple venture investments by financial sponsors in early-, middle- and late-stage venture-backed companies
multiple engagements by conflicts committees of master limited partnerships with respect to acquisition or recapitalization transactions
multiple asset acquisitions by financial sponsors in the context of foreclosures under Article IX of the Uniform Commercial Code
Speaking Engagements
Guest Lecturer, Columbia Law School, April 11, 2016, "Balancing the Scales with Equity Consideration: Negotiation of Leveraged Transactions When Sellers Roll Over Substantial Equity Positions"
Guest Lecturer; Columbia Law School, April 6, 2015, "Complexity That is A Cut Above: Divisional Carve-Out Acquisitions by Financial Sponsors"
Guest Lecturer; Columbia Law School, April 30, 2014, "The Full Bandolier: Reloaded Founder Equity, Leveraged Acquisitions, and Aligned Incentives"
Guest Speaker; Upstream Oil & Gas Contract Management Forum, February 12, 2014, Houston Texas, "Strategies for Handling Complex Upstream M&A Transactions"