Ashley J. Keapproth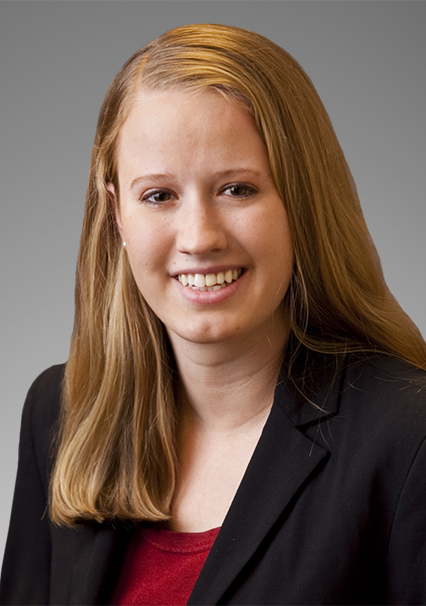 Ashley J. Keapproth
Ashley J. Keapproth
t

+1 202.887.4521

f

+1 202.887.4288
Ashley J. Keapproth's practice covers a variety of labor and employment matters, with a primary focus on high-stakes, complex and class litigation.
Practice & Background
Ms. Keapproth primarily handles class and collective actions arising under the Fair Labor Standards Act and various state wage and hour laws, including actions concerning overtime compensation, off-the-clock work, time shaving, tip distribution, exemption misclassification and independent contractor misclassification. She also handles EEOC Commissioner Charges and other large-scale pattern or practice discrimination investigations in the retail, food service, and transportation industries. She regularly works with economists and experts to analyze large payroll and personnel data sets to develop cutting edge defenses and calculate precise damages in complex litigation.
Ms. Keapproth also counsels clients on compliance with federal and state antidiscrimination and pay laws, including Title VII, Americans with Disabilities Act, Family and Medical Leave Act and the Fair Labor Standard Act (FLSA). She drafts and reviews employment policies, compensation plans, and severance agreements; advises clients on employee disciplinary matters and terminations; and assists clients in conducting internal investigations and audits.
Ms. Keapproth received a B.A. summa cum laude in communications and a B.A. summa cum laude in integrative studies with a concentration in conflict analysis and resolution from George Mason University in 2004. Ms. Keapproth received her J.D. magna cum laude in 2007 from George Mason University School of Law, where she served as the managing editor of the George Mason Law Review.
Representative Matters
Ms. Keapproth's recent representations include:
obtaining dismissal of Title VII action alleging discrimination against minority applicants as a result of criminal background check requirements obtaining dismissal of the majority of plaintiffs in multi-plaintiff lawsuit challenging their status as exempt from the FLSA's overtime requirements
defeating class treatment for exemption misclassification and other wage claims under state law
preventing conditional certification of FLSA action alleging "off the clock" work
representing clients in the retail, food service, communication, and hotel industries in wage and hour class and collective actions representing clients in the food service, retail and transportation industries in EEOC Commissioner Charge investigations and other nationwide pattern or practice investigations
representing retail clients in actions challenging the employment status of their independent contractors and employees of vendors
advising clients on drafting and revising internal policies, conducting internal investigations and minimizing risk of litigation
Awards & Accolades
Named "Rising Star" by Washington, D.C. Super Lawyers (2015-2016).
Akin Gump's labor and employment practice named as Law360 Employment Practice Group of the Year four times in the past seven years, including in 2009, 2013, 2015 and 2016.