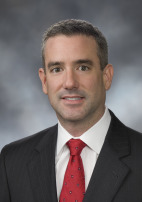 Bradley M. Pugh
Bradley M. Pugh
t

+1 214.969.4719

f

+1 214.969.4343
Bradley M. Pugh focuses his practice on advising private investment fund sponsors and managers in the formation and operation of hedge funds, private equity funds and fund of funds employing a variety of investment strategies.
Practice & Background
Mr. Pugh advises sponsors and managers of private investment funds in the formation and operation of private investment funds, including structuring and negotiating the terms of private investment funds, conducting private placements and ongoing operational and investment related matters. He also advises fund managers, investment advisers, commodity pool operators and commodity trading advisers with respect to registration, exemption and compliance matters regarding private investment funds and separately managed accounts. Mr. Pugh also advises fund managers with respect to fund management entity structures and structuring and negotiating manager-level transactions, including seed capital investments. He also advises fund managers regarding negotiating agreements with fund service providers, including placement agents, prime brokers and administrators.
From 2004 to 2007, Mr. Pugh practiced in Akin Gump's labor and employment section.
Mr. Pugh received his B.S. cum laude in 2001 from Eastern Washington University, where he was on the dean's list and a member of Phi Kappa Phi. He received his J.D. summa cum laude in 2004 from the University of Alabama School of Law, where he served as a senior editor of the Alabama Law Review, was elected to Order of the Coif and was a recipient of the Hugo L. Black Scholar Award and the Dean M. Leigh Harrison Award, the law school's highest academic honor.
Mr. Pugh is a member of the State Bar of Texas and the Dallas Bar Association.
Community Involvement
Mr. Pugh's community, civic and charitable activities include being the Executive Director of the Texas Hedge Fund Association.