Carl B. Lee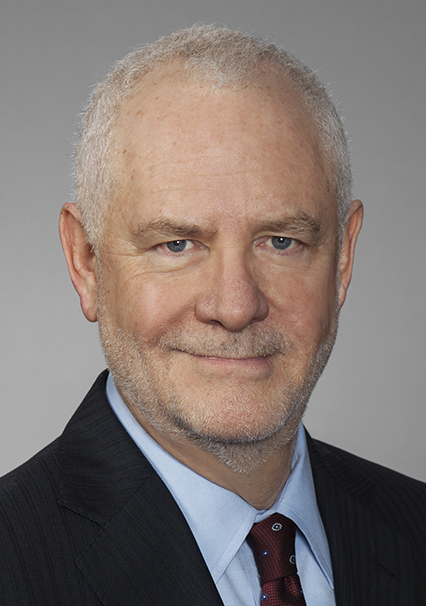 Carl B. Lee
Carl B. Lee
t

+ 1 214.707.8531

f

+ 1 214.363.3293
Carl B. Lee retired from the partnership and became a partner emeritus at the end of 2017. He has handled billions of dollars of real estate acquisitions and dispositions, including large multistate portfolios. He has advised both public and private companies, developers and investors in virtually all areas of real estate transactions, including those involving office, retail, multifamily, industrial and hotel properties, ground leases, joint ventures, and mergers and acquisitions. Mr. Lee also has extensive experience in sophisticated finance transactions, including securitizations, portfolio financings, mezzanine loans, equity participations and restructurings.
Practice & Background
Mr. Lee received his A.B. cum laude from Harvard University and his J.D. from the University of Chicago, where he was a member of Order of the Coif. He is a member of the State Bar of Texas and the American Bar Association and their Real Property sections. In the Dallas Bar, he has served as president of the Real Property Section and chairman of the Legal Aid and Legal Services Committee. He is also a member of the Texas and Dallas Bar Foundations.
Mr. Lee was a recipient of the North Central Texas Section of the American Planning Association's Excellence in Development, Highest Honor Award for Effective Citizen Planning. He has been selected for inclusion in The International Who's Who of Business Lawyers, The International Who's Who of Real Estate Lawyers, Chambers USA: America's Leading Business Lawyers, The Best Lawyers in America and Texas Super Lawyers.
Representative Matters
Mr. Lee's engagements include the representation of:
a private equity fund in the acquisition and taking-private of a real estate investment trust and in $646 million of new mortgage and mezzanine financing, debt assumptions and defeasances
a public real estate investment trust in the $2.4 billion acquisition of a 51-hotel portfolio and in new mortgage and mezzanine financings, debt assumptions, defeasances and a corporate credit facility aggregating approximately $2.537 billion
a public real estate investment trust in the $225 million acquisition of two Renaissance resorts and in a $98.5 million acquisition of an iconic Fairmont hotel
a private equity fund in the disposition of a theme resort company
a theme resort company in acquisitions and financing of new developments
a public chemical company in the disposition of six chemical and related facilities, and in ground leases to a joint venture for the development of a chlor-alkali plant
a bold union in the acquisition and development of a $110 million training facility
a hotel company in the $964 million securitized mortgage and mezzanine financing of 14 hotels and a casino in nine states and Puerto Rico, and in collateralizing corporate credit facilities with
$625 million of hotels and resorts in nine states and Canada
a hotel company in the sale of hotels and a 50 percent interest in a hotel brand, and in the creation of a joint venture for the brand with an investment bank
a hotel company in hotel portfolio dispositions of $366 million, $110 million, $230 million, $43 million, $74 million, $46 million and $408 million
a hotel company in securitized financings of $425 million on 19 hotels in 11 states, $40 million on hotels in three states, $182 million on hotels and a casino in three states and Puerto Rico,
$116 million on a resort and casino in Puerto Rico, $346 million on 25 hotels in 12 states and $235 million on 10 hotels in eight states
a private investor in the $227 million sale of an apartment community
a public company in its initial public offering and in a secured revolving credit facility of $165 million, in increases of the facility to $428 million and $625 million, and in syndicated revolving credit and term loan facilities aggregating $1.25 billion
a private equity group in the $133 million financing of 23 office buildings
a private equity group in the acquisition and securitized financing of a portfolio of 50 office and industrial properties
a lessor in equipment leases of a cement plant, a pipeline, gold mining equipment, cogeneration facilities and drilling rigs
the Texas National Research Laboratory Commission in the reconveyance of the Super Conducting Super Collider in a settlement with the Department of Energy
a major national real estate development company in its $1.5 billion debt restructuring with numerous banks, insurance companies and other creditors
a major national real estate investor and developer in his debt restructurings and settlements with lenders, special asset divisions of banks and the Federal Deposit Insurance Corporation (FDIC)
restaurant companies in their restructurings, settlements and resolutions of problem leases, loans and other obligations throughout the United States
a federal savings bank and an FDIC-controlled "bad bank" in workouts, foreclosures, deficiency settlements, deeds in lieu of foreclosure, agreed foreclosures, litigation analyses, note sales, and sales and leases of REO
Community Involvement
Mr. Lee's community, civic and charitable activities have included:
trustee, secretary and chair of the Executive Committee of the Alcuin Montessori School
president of the Dallas, Texas Chapter of the American Jewish Committee
group leader of a Konrad Adenauer Foundation German-Jewish Exchange Program
vice-president secretary and trustee of Temple Emanu-El of Dallas, Texas
member of the Texas Conference of Churches—Christian Jewish Relations Commission.
Speaking Engagements
Mr. Lee has been a frequent panelist at some of the lodging industry's leading conferences.