Carl J. Fleming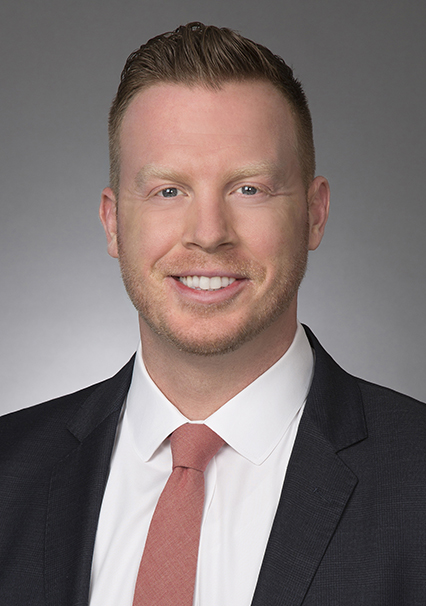 Carl J. Fleming
Carl J. Fleming
t

+1 202.887.4163

f

+1 202.887.4288
Carl J. Fleming is a member of the firm's global project finance group. Mr. Fleming focuses his practice on project development and finance, with a particular emphasis on providing legal and commercial advice for the development, construction, financing, operation, purchase and sale of wind power, solar power and other alternative energy projects. He has extensive experience working on matters within the United States and throughout the world. His clients include many of the top renewable energy developers and private equity investors.
Practice & Background
Mr. Fleming has more than a decade of experience representing private-sector and government clients in major domestic and international energy transactions, including transactions in more than 40 countries worldwide. His experience extends to all facets of alternative energy development and finance, including merger and acquisition transactions, construction and EPC contracts, equipment purchase and sale agreements, power purchase agreements (PPA), and equity and debt financings. He also assists clients in all aspects of the burgeoning offshore wind industry, including construction and siting of those facilities.
Fleming's work has been featured in The Wall Street Journal, Washington Lawyer, Africa Insider and other trade publications. He has been recognized as a "Rising Star" and one of the "Top Rated Energy & Natural Resources Attorneys in Washington, DC." He is a frequent speaker and author on topics related to alternative energy or African investments. He is the author of "A Legal and Commercial Checklist for Bankable Solar EPC Contracts: A Developer's Guide," a leading reference guide for solar project developers. He is a member of the Power Africa working group, a White House initiative to increase energy investment in Africa, that published "Understanding Power Purchase Agreements," a handbook for negotiating PPAs, concession agreements and sovereign guarantees in Africa that is a must-have resource for practitioners, project developers, financiers and government officials. He is also a contributor to the U.S. Chamber of Commerce's "Africa and the United States: A Defining Relationship of the 21st Century," a leading reference guide for project developers and investors engaged in African energy projects and investments.
Prior to joining Akin Gump Strauss Hauer & Feld LLP, Mr. Fleming worked for the U.S. government at the Millennium Challenge Corporation (MCC), where he served as a senior international attorney, an advisor to the White House's senior advisor to the MCC and a diplomat. He developed, negotiated and implemented international agreements with foreign states to open markets and develop energy and infrastructure projects in sub-Saharan Africa, North Africa and the Middle East, Latin America, Europe and Asia.
More specifically, as a senior international attorney, Mr. Fleming counseled the U.S. government and foreign government ministries in the development and construction of large-scale infrastructure projects. As an advisor to the White House's senior advisor to the MCC, he advised the MCC's board (including the Secretary of State, USTR, USAID and the Treasury) on investments across its global portfolio, exceeding an aggregate value of $12 billion in more than 32 countries. As a diplomat, he cultivated positive relationships with foreign government officials, advising them on their most challenging policy, governance and transactional matters.
Before joining the U.S. government, Mr. Fleming spent several years in private practice in the New York offices of another large international law firm, representing many of the world's top investment banks in domestic and international finance transactions involving project financings, leveraged acquisition financings, mezzanine financings, bridge financings and bond offerings. Prior to his work on Wall Street, he spent several years at one of the world's largest international marine shipping carriers, where he focused on Jones Act compliance.
Mr. Fleming attended the Georgetown University Law Center, where he was selected as a Senior Writing Fellow for the Georgetown University Law Center Legal Writing Center, an executive articles and notes editor for the Georgetown Journal of Gender and the Law, and a member of the Georgetown University Law Center Federal Legislation Clinic.
Representative Matters
Project and Acquisition Finance
representation of Sammons Renewable Energy, the renewable energy development subsidiary of Sammons Enterprises, Inc., in its acquisition of a 163 MW wind project located in Texas from Apex Energy. The representation included all aspects of development and construction, including the negotiation of the construction agreement, turbine supply agreement for 47 Siemens Gamesa turbines, service, long-term service, warranty and maintenance agreement, construction management agreement and asset management agreement
representation of sPower, an AES and AIMCo company, with its negotiation of a purchase of Vestas turbine components that qualify for 80 percent of the Production Tax Credit and enable 400 MW of future project development
representation of Quinbrook, a global investment manager specializing in lower carbon and renewable energy infrastructure assets, in its construction and tax equity financing of a 200 MW wind project located in Oklahoma
representation of Sammons Renewable Energy in its acquisition of a 194 MW solar portfolio located in South Carolina from Heelstone Energy. The representation included negotiation of the asset management agreement for the portfolio comprised of 36 operating projects with long-term energy contracts
representation of a U.S. solar energy development subsidiary of a European developer in the structuring and negotiation of a $500 million platform agreement with an international insurance company that will provide funding for the development and the eventual sale of a portfolio of utility-scale solar projects in the U.S.
representation of Quinbrook Infrastructure Partners in its acquisition of a portfolio of solar projects under development
representation of Origis Energy in the development, construction and sale of a 52 MW solar project in the state of Mississippi. The representation included all primary EPC contracts, EPC subcontracts, module supply agreements, equipment and services agreements and operations and asset management agreements
representation of sPower in the development and tax equity financing of the 60 MW Latigo Wind Farm located in Utah. The representation included the negotiation of turbine supply and construction agreements and all aspects of the development, including tax equity financing with GE Capital
representation of sPower in the development and tax equity financing of the 80 MW Pioneer Wind Farm located in Wyoming. The representation included the negotiation of turbine supply and construction agreements and all aspects of the development, including tax equity financing with GE Capital
representation of SunPower Corporation in the development, construction and debt and tax equity finance of the 106 MW Rosamond I and Rosamond II solar energy projects in Kern County, California. The representation included the construction contracts and operations and asset management agreements
representation of Northleaf Capital Partners in its acquisition of a majority ownership stake in the 50.4 MW Cotton Plains Wind and 151.2 MW Old Settler Wind facilities in Floyd County, Texas and the 15.4 MW Phantom Solar facility located at U.S. Army Garrison Fort Hood in Killeen, Texas. The project was one of the nominees for Renewable Deal of the Year for 2016 by Project Finance
representation of Origis Energy in the development, construction and sale of a 20 MW solar project in the state of Florida. The representation included the primary construction contracts, construction subcontracts, module supply agreements, equipment and services agreements and operations and asset management agreements
representation of SunPower Corporation in the development, construction and debt and tax equity finance of the Boulder I solar energy projects in Nevada. The representation included the construction contracts module supply agreements, equipment and services agreements and operations and asset management agreements
representation of Origis Energy in the development and sale of a utility scale solar project in the state of Oregon. The representation included the primary construction contracts, construction subcontracts, module supply agreements, equipment and services agreements and operations and asset management agreements
representation of SunPower Corporation in the development, construction, debt finance and sale of the Rio Trio 1, 2 and 3 solar energy projects in California. The representation included the construction contracts and operations and asset management agreements
representation of Origis Energy in the development, finance and tax equity financing of two utility scale solar projects in the state of Georgia
representation of Spear Point Energy in the development and finance of four separate solar projects in Maryland; financing was arranged through PNC Bank
representation of SunPower Corporation in the development and debt and tax equity finance of the Henrietta solar energy project in California
representation of SunPower Corporation in the development, construction and debt and tax equity finance of the Hooper solar energy projects in Nevada
representation of the government of Liberia in connection with the development of a 125 MW coal-fired power project with one of India's largest steel, iron and coal conglomerates
representation of an energy developer in connection with a 100 MW hydrokinetic project with the government of Ghana, including the negotiation of the first hydroelectric PPA in Ghana
representation of a leading mining company in connection with the development and project financing of a 215 MW power facility, 100 km transmission line and LNG regasification facility in the Dominican Republic
representation of Kfw-IPEX Bank and a syndicate of lenders in the $1.25 billion project financing of seven melamine/urea ammonium nitrate/ammonia plants to be owned and operated in Point Lisas, Trinidad and Tobago by Methanol Holdings; the financing was backed by the German ECA EULER-Hermes and was divided into three tranches
representation of Lehman Brothers and a syndicate of lenders in the $1.25 billion financing for the acquisition by the Carlyle Group of Goodyear's Engineered Products business, encompassing 32 companies in 12 different countries; the financing structure of this transaction included secured first and second lien term loans
representation of Dresdner Kleinwort Wasserstein and a syndicate of lenders in the $860 million financing for the acquisition by Macquarie Bank, Ltd. of the United States water utility Aquarion Co., one of the 10 largest, privately owned water utilities in the U.S., from the United Kingdom's Kelda Group PLC; the structure of this transaction included a secured term loan, a secured revolving credit facility and a letter of credit facility
representation of Citigroup Global Markets and a syndicate of lenders in the $350 million financing for the acquisition by ArcLight Capital of 18 solar, geothermal and wind projects located across the Western United States from Caithness Energy; the financing structure of this transaction included a senior secured multitranche term loan facility, a senior secured revolving credit facility and a letter of credit facility
representation of Calyon Bank and Export Development Canada in the $288 million financing for the acquisition by Brookfield Asset Management Inc. of a 156 MW hydroelectric plant located on the Itiquira River in Brazil from NRG Energy Inc.; the financing structure of this transaction included a senior secured multitranche term loan facility, a senior secured revolving credit facility and a letter of credit facility
Private Equity
representation of a leading pan-African private equity firm, along with its investment partners, in connection with a $3.1 billion equity and debt financing for IHS Towers, Africa's leading African telecoms infrastructure business, recognized as Africa Investor's "African Infrastructure ICT Project Developer of the Year 2015"
representation of a leading international private equity firm, along with its investment partners, on its sale of the leading private reinsurance company in Africa, with operations in more than 44 countries across the continent and offices in Nigeria, Cameroon, Botswana, Cote d'Ivoire, Kenya and Tunisia
representation of a large African investment fund in connection with a $1 billion equity fund raise investment in a leading African cell phone tower company with operations in Nigeria, Cameroon and Côte d'Ivoire, recognized as Private Equity Africa Awards 2015 "Landmark Deal of the Year"
representation of a large African investment fund in connection with a $130 million equity fund raise for investment in East Africa's leading media and telecom company, operating in Kenya, Tanzania, Uganda and Zambia
representation of a large, global, renewable energy company in connection with the $350 million acquisition of a portfolio of wind power operating companies located in Guatemala, Honduras, Nicaragua and Costa Rica
representation of a large African investment fund in connection with the restructuring of a leading publicly listed fertilizer company in Nigeria
representation of a leading international private equity firm on its acquisition of an African educational brand and universities located in Zambia and Uganda
representation of Lehman Brothers as structuring agent and financial advisor in the development of the project financing of the U.S. construction of $1 billion of tanker vessels, a joint venture between a shipping company, U.S. Shipping Partners L.P., and certain Blackstone equity funds, including structured debt and equity
representation of Citigroup Global Markets as equity investor in its $30 million structured equity investment in a newly formed special-purpose vehicle that owns a portfolio of 10 wind projects located in California in connection with the nonrecourse financing of the project
Corporate Finance
representation of JPMorgan Chase Bank, N.A. and a syndicate of lenders in the $2.5 billion financing of a five-year facility to be used for general corporate purposes by a national insurance company, Prudential Insurance Company of America, and certain of its subsidiaries; the financing structure of this secured transaction included a term loan facility, a revolving credit facility and a multicurrency swingline facility
representation of Bank of America and a syndicate of lenders in the $500 million financing of a 364-day facility to be used for general corporate purposes by a national insurance company, Prudential Insurance Company of America, and certain of its subsidiaries; the financing structure of this secured transaction included a term loan facility, a revolving credit facility and a swingline facility
representation of Citicorp USA, Inc. and a syndicate of lenders in the $200 million financing of a five-year facility to be used for general corporate purposes by a national insurance company, Prudential Insurance Company of America, and certain of its subsidiaries; the financing structure of this secured transaction included a term loan facility, a revolving credit facility and a multicurrency swingline facility
representation of JPMorgan Chase Bank, N.A. and a syndicate of lenders in the $180 million financing of a 364-day facility to be used for general corporate purposes by a wealth management group, Freidman, Billings, Ramsey Group, Inc., and certain of its subsidiaries; the financing structure of this secured transaction included a term loan facility
representation of JPMorgan Chase Bank, N.A. in the $45 million financing of a five-year facility to be used for general corporate purposes by a professional staffing corporation, CDI Corporation, and certain of its subsidiaries; the financing structure of this secured transaction included a term loan facility, a swingline facility, a letter of credit facility and a guarantee
representation of JPMorgan Chase Bank, N.A. in the $30 million financing of a five-year facility to be used for general corporate purposes by a pharmaceutical products and services corporation, Cambrex Corporation, and certain of its subsidiaries; the financing structure of this secured transaction included a term loan facility, a swingline facility and a letter of credit facility
Representative Government Matters
During his tenure with the U.S. government, Mr. Fleming advised on the development, negotiation and/or implementation of:
Sub-Saharan Africa
Government of Ghana. Development of a compact with the government of Ghana for up to $498 million to support the transformation of Ghana's power sector and to stimulate private investment by creating a financially viable power sector that will meet the current and future needs of households and businesses; the compact plays a critical role in Power Africa, the U.S. government's initiative to double access to power on the African continent
Government of Liberia. Development of a $257 million compact with the government of Liberia to transform Liberia's energy sector through electricity generation, electricity access and policy reform
Government of Benin. Implementation of a five-year, $307 million compact with the government of Benin to increase investments and private-sector activity through increased access to land, expanded access to financial services, greater access to justice and improved access to markets
Government of Burkina Faso. Implementation of a five-year, $480 million compact with the government of Benin to increase the country's economic growth by investing in agriculture, land tenure, roads and girls' education; this involved representation of the government of Burkina Faso in an EPC contract for roads in that country
Government of Cape Verde. Development, negotiation and implementation of a five-year, $62 million compact with the Republic of Cape Verde to establish a financially sound, transparent and accountable institutional basis for water and sanitation services to households and businesses
Government of Lesotho. Implementation of a five-year, $362 million compact with the government of Lesotho to fund the rehabilitation of the Metolong Dam, as well as work with PEPFAR (the President's Emergency Plan for AIDS Relief) to mitigate the negative economic impacts of poor maternal health, HIV/AIDS and tuberculosis; this involved representation of the government of Lesotho in an EPC contract for the rehabilitation of the Metolong Dam
Government of Madagascar. Implementation of a five-year, $110 million compact with the Republic of Madagascar to secure formal property rights to land; grant access to credit and protect savings; and provide training in agricultural production, management and marketing techniques
Government of Malawi. Implementation of a $350 million compact with the government of Malawi to revitalize Malawi's power sector and improve the availability, reliability and quality of the power supply by increasing the capacity and stability of the national electricity grid and bolstering the efficiency and sustainability of hydropower generation; this involved representation of the government of Malawi in an EPC contract for a dam on the Shire River
Government of Mali. Implementation of a five-year, $461 million compact with the government of Mali to improve agricultural production and expand access to markets, as a result of key infrastructure investments in the Bamako-Sénou International Airport, gateway for regional and international trade, and the Niger River, for irrigated agriculture; this involved representation of the government of Mali in an EPC contract for the Bamako-Sénou International Airport
Government of Mozambique. Implementation of a five-year, $506 million compact with the Republic of Mozambique to reduce the poverty rate, increase household income and reduce chronic malnutrition by investing in agriculture; land tenure; roads and bridges; and water supply, sanitation and drainage; this involved representation of the government of Mozambique in an EPC contract for roads in that country
Government of Namibia. Implementation of a five-year, $304 million compact with the government of Namibia to improve the agriculture, education and tourism sectors
Government of Senegal. Implementation of a $540 million compact with the Republic of Senegal, investing in the road network and essential irrigation schemes in the Senegal River Valley and the Casamance region to align to the country's comprehensive long-term objectives of enhancing national growth and food security; this involved representation of the government of Senegal in an EPC contract for roads in that country
Government of Tanzania. Implementation of a five-year, $698 million compact with the government of Tanzania to improve roads in order to increase commerce and help connect communities with vital services, improve the reliability and quality of electric power, extend electricity service to communities not currently served, and increase the availability and reliability of potable water for domestic and commercial use; this involved representation of the government of Tanzania in an EPC contract for roads in that country
Government of Vanuatu. Implementation of a five-year, $65 million compact with the government of Vanuatu to reduce transportation costs and improve the reliability of access to transportation services
Government of Zambia. Implementation of a $354 million compact with the government of Zambia to invest in Lusaka's water supply, sanitation and drainage infrastructure with the goal of decreasing the incidence and prevalence of water-related disease, productive days lost due to disease and time to collect water, cost of water and new sanitation, and business and residential flood losses; this involved representation of the government of Zambia in an EPC contract for water infrastructure in that country
Middle East and North Africa
Government of Jordan. Development, negotiation and implementation of a five-year, $275 million compact with the Hashemite Kingdom of Jordan to increase the supply of water available to households and businesses and help improve the efficiency of water delivery, wastewater collection and wastewater treatment; this involved representation of the government of Jordan in an EPC contract for a water treatment plant in that country
Government of Morocco. Implementation of a five-year, $697 million compact with the Kingdom of Morocco to increase productivity and improve employment in high-potential sectors, such as fruit-tree productivity, small-scale fisheries, artisan crafts and small-business creation
Latin America
Government of El Salvador. Implementation of a five-year, $461 million compact with the government of El Salvador to improve private-sector activity through strategic investments in education, public services, agricultural production, rural business development and transportation infrastructure; this involved representation of the government of El Salvador in an EPC contract for roads in that country
Government of Honduras. Implementation of a five-year, $215 million compact with the government of Honduras to alleviate two key impediments to economic growth, low agricultural productivity and high transportation costs, by investing in rural development, transportation services and business training for farmers of SMEs. This involved representation of the government of Honduras in an EPC contract for roads in that country
Government of Nicaragua. Implementation of a five-year, $175 million compact with the government of Nicaragua to increase the incomes of rural farmers and entrepreneurs by reducing transportation costs, improving access to markets, strengthening property rights, and increasing investments for farms and rural businesses; this involved representation of the government of Nicaragua in an EPC contract for roads in Nicaragua
Europe and Asia
Government of Georgia. Implementation of a five-year, $295 million compact with the government of Georgia to rehabilitate regional infrastructure, accelerate enterprise development, and increase access to jobs and markets
Government of Indonesia. Development of a five-year, $600 million compact with the Republic of Indonesia to increase economic growth through improved productivity, reduced energy costs, and enhanced provision of public-sector goods and services
Government of Moldova. Implementation of a five-year, $262 million compact with the government of Moldova focused on irrigation reconstruction, access to agricultural finance and the rehabilitation of an integral section of the country's national road network; this involved representation of the government of Moldova in an EPC contract for roads in that country
Government of Mongolia. Implementation of a five-year, $284 million compact with the government of Mongolia to improve property rights, health, vocational education, energy and environment, and transportation in Mongolia
Government of Philippines. Implementation of a five-year, $434 million compact with the government of the Republic of the Philippines supporting reforms and investments to modernize the Bureau of Internal Revenue, expand and improve a community-driven development project, and rehabilitate a secondary national road. This involved representation of the government of the Philippines in an EPC contract for roads in the Philippines
Awards & Accolades
"D.C. Rising Star," Super Lawyer Magazine(2017), recognizing the top 2.5% of lawyers in the District of Columbia
Capitol Pro Bono High Honor Roll, recognizing members of the District of Columbia Bar for their pro bono work in the District of Columbia
Empire State Counsel, recognizing members of the New York Bar for their pro bono work in the state of New York
Akin Gump's Stark Ritchie Award for Outstanding Commitment to Pro Bono Services
Speaking Engagements
Sub-Saharan Africa Energy Conference, "Powering Africa as the Continent Booms," Houston, Texas (April 29, 2016)
Corporate Council on Africa Annual Healthcare Forum, "Building a Stronger, Healthier Africa: Lessons Learned from the Ebola Crisis and Financing Opportunities in African Healthcare," Washington, D.C. (April 16, 2015)
Sub-Saharan Africa Energy Conference, "The Role of Regulatory Reform in Opening African Markets," Houston, Texas (April 28, 2015)
Africa Energy Projects Roundtable, "Structuring a Bankable Deal: Bridging the Gap between Perceptions of Developers and Investors," Johannesburg, South Africa (February 17, 2015)
Africa Energy Indaba Conference, "The Power Africa Initiative: Leveraging Partnerships to Increase Access to Power in Sub-Saharan Africa," Johannesburg, South Africa (February 16, 2015)
Corporate Council on Africa, "The Power Africa Initiative: Bridging the Gap Between US Government Policy and Private Sector Participation" (December 16, 2014)
Power Africa Technical Assistance Programming Roundtable, "Power Purchase Agreements," Washington, D.C. (March 26-28, 2014)