Dr. Christian Halàsz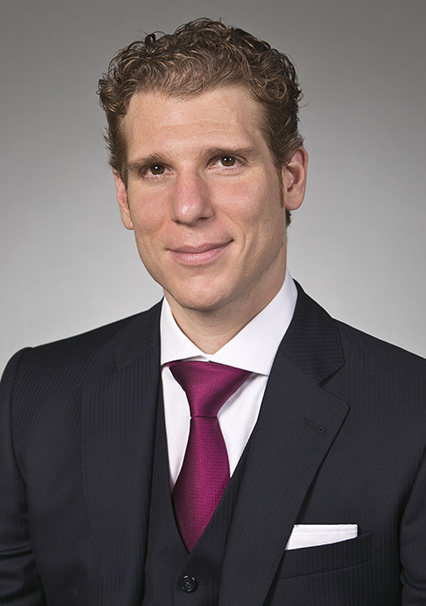 Dr. Christian Halàsz
Dr. Christian Halàsz
Practice & Background
Dr. Christian Halàsz focuses his practice on financial restructuring, special situation financing, distressed mergers and acquisitions, and insolvency, and splits his time between the London and Frankfurt offices. He has advised bondholders, hedge funds, institutional lenders and creditor committees on a wide range of complex cross-border restructurings and workouts in Germany, Europe and the United States. Dr. Halàsz has vast experience in German and Scandinavian debt restructurings with a particular emphasis on the offshore and energy sector. He has also represented private equity and hedge funds in relation to the acquisition of different classes of distressed assets and the restructuring of portfolio companies. He has authored several publications and is a lecturer at the University of Applied Science Trier, Department Business Law.
During his career, he has worked in Frankfurt, London and Milan and has been seconded to one of the world's leading private equity funds.
His memberships include the German Bar Association, Frankfurt Bar Association, Board of Trustees of ZIS ("Zentrum für Insolvenz und Sanierung an der Universität Mannheim e.V."), Gesellschaft für Restrukturierung – TMA Deutschland e.V., VGR Vereinigung für den gesellschaftsrechtlichen Gedankenaustausch, German—Italian Lawyers Association and INSOL Europe.
Representative Matters
advising ad-hoc committees of bond/noteholders on the financial restructurings of BassDrill Alpha, Bluewater, Dannemora Mineral, Depfa Bank, Deutz, Glitnir, Golden Close, Gulf Keystone, Invitel, MetroEx, Noreco, Norske Skog, Northland Resources, PA Resources, Petroplus, Phoenix Pharmahandel, Royal Imtech, Sevan Marine, Solarworld, Orion Cable (Telecolumbus/Primacom) and Uralita
advising lenders of 3 W Power, A.T.U., Avaya, Banco Espirito Santo, Bavaria Yachtbau, BBS, Borussia Dortmund, Heckler & Koch, IVG, Klöckner Pentaplast, Momentive Performance, the Republic of Argentina, Schieder Möbel, Tank und Rast and Zapf
advising the ultimate equity owner of a group of German, multifamily real estate companies in connection with the refinancing of term loans, including a new CMBS securitization
advising hedge funds in the acquisition of German law "Schuldscheindarlehen" and "Genussscheine" of Lehman Brothers, the Hellenic Republic, Cyprus and other issuers of sovereign debt
advising numerous financial institutions in relation to claims in the German insolvency proceeding following the collapse of Lehman Brothers
advising the servicer of the Highstreet securitized senior loan facility in connection with the financial restructuring and insolvency proceeding of Karstadt
advising financial investors in connection with the acquisition of Ecka, ISE/Innomotive, Ploucquet, Premiere, Rohde and Sioux from the insolvency administrator.
Awards & Accolades
Recommended for Restructuring in Legal 500 Deutschland and Legal 500 EMEA.
Speaking Engagements
Panelist, Global Debt Restructuring: Not What It Used To Be, New York, October 2013
Panelist, Finding Value in Distressed and Control Investing, Global Credit Products Conference, Barcelona, Spain, October 2013
Panelist, European Banking: UK, Germany and Recent History, New York, October 2013.
Languages
English
German
Italian