Christin Helms Carey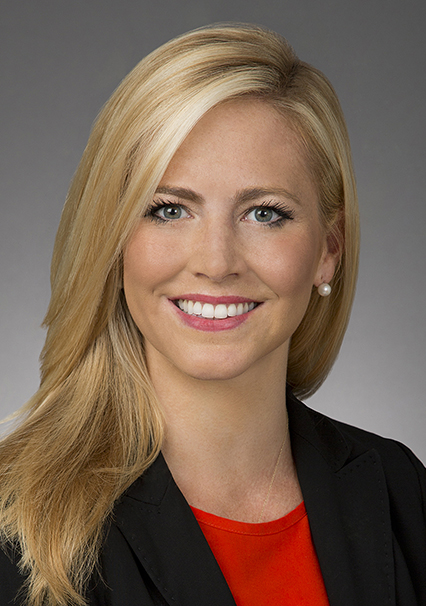 Christin Helms Carey
Christin Helms Carey
t

+1 202.887.4257

f

+1 202.887.4288
Christin Helms Carey is counsel in the health care and life sciences practice. Her practice is focused on food and drug law.
Practice & Background
Ms. Carey represents clients on a broad range of matters concerning government regulation of, and public policy initiatives affecting, the pharmaceutical, biotechnology, medical device, food and dietary supplement industries, with a focus on regulatory strategies and compliance with laws implemented by the U.S. Food and Drug Administration (FDA). Her work includes advising medical device and technology companies on U.S. and international laws and regulations related to the development and commercialization of medical devices and other health technologies, including human subject protection, privacy, product liability, fraud and abuse, research on biospecimens, and FDA labeling and promotional matters. She counsels pharmaceutical companies on product approval strategies, regulatory exclusivity, compliance and enforcement actions, and product liability preemption issues. She also counsels makers of food products, dietary supplements, and over-the-counter and homeopathic drugs on promotion and compliance issues.
Ms. Carey recently returned from a secondment with a California-based company specializing in medical technology, where she served as product counsel. In that capacity, she provided solution-oriented legal advice to product development, regulatory and clinical teams on FDA regulatory submissions, good clinical practices, and privacy and data use, from the initial stages of product development to launch and beyond.
Ms. Carey received her law degree from American University Washington College of Law. She is a member of the Order of the Coif and was a senior staff member of The Administrative Law Review.
Ms. Carey is a member of the American Bar Association, the Food and Drug Law Institute, and the Virginia Bar Association.
Representative Matters
drafted privacy policy for an emerging medical technology company
completed a comprehensive Safe Harbor review and certification for several products on behalf of a medical technology client
embedded with scientific, engineering and regulatory teams to develop product submission and life cycle strategies for a chronic disease management technology platform and companion devices
drafted comprehensive compliance policies for a generic pharmaceutical manufacturer
advised a pharmaceutical company on FDA Office of Prescription Drug Promotion enforcement actions
advises clients on orphan drug development and exclusivity issues
counseled a cellular communications manufacturer on the FDA regulation of mobile medical applications
researched and analyzed clinical trial regulatory requirements and advised a pharmaceutical company regarding publication of clinical trial data
counsels drug manufacturers on Hatch-Waxman patent and exclusivity matters
counseled chain restaurant clients on menu nutrition labeling requirements
counseled clients on food safety compliance and recalls
advised a client on FDA regulation of cosmetic ingredients
advised a defense contractor on FDA regulation of laser-emitting devices
assisted a pharmaceutical company in developing public policy, legal and regulatory strategies in response to recent court decisions involving product liability and federal preemption
counseled tobacco product manufacturers on compliance with federal law and FDA regulations under the Family Smoking Prevention and Tobacco Control Act
assisted a pharmaceutical company combating illegal importation of bulk drug substances for pharmaceutical compounding
advised clients on the law governing prescription to over-the-counter switches and strategic considerations concerning those switches
advised clients on compliance with laws governing drug and device promotion and marketing practices, including rules enforced by the FDA, the Federal Trade Commission (FTC) and the U.S. Securities and Exchange Commission
provided regulatory counsel regarding bioequivalence standards, Abbreviated New Drug Application and 505(b)(2) New Drug Application strategies
advised clients on laws governing pediatric studies and market exclusivity opportunities
counseled clients on Orange Book patent listing strategies and limitations and the intellectual property considerations affecting the scope and timing of generic market entry.
Languages
Spanish