Constance D. O'Connor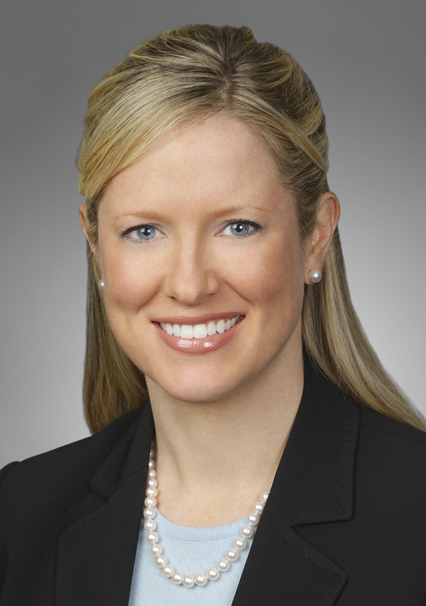 Constance D. O'Connor
Constance D. O'Connor
t

+1 202.887.4000

f

+1 202.887.4288
Constance D. O'Connor represents companies, institutions and individuals in all aspects of congressional, executive branch, agency and corporate internal investigations.
Practice & Background
Ms. O'Connor has extensive experience advising clients who are facing legal, political and media-related challenges stemming from congressional or other investigations. In connection with her practice, Ms. O'Connor has represented clients in all aspects of such investigations, including the drafting of testimony given before numerous committees of Congress, the preparation of witnesses, the defense of clients during congressional interviews, and the management of large and complex document and information requests. Ms. O'Connor has also represented clients in investigations conducted by various commissions and agencies, including the Financial Crisis Inquiry Commission.
Before joining Akin Gump, Ms. O'Connor served as legislative director and counsel to Rep. Peter Welch (D-VT), who was then a member of the Committee on Oversight and Government Reform and the Committee on Rules. Ms. O'Connor developed, managed and implemented the congressman's legislative agenda and supervised the legislative team. Ms. O'Connor was also responsible for all matters before that committee, working closely with committee staff to conduct and prepare for investigations.
Prior to her position with a member of the House of Representatives, Ms. O'Connor practiced law in the Washington, D.C. office of another major international law firm, handling securities fraud and white collar criminal defense matters. Specifically, she represented a large accounting firm in private securities fraud litigation and before the Securities and Exchange Commission, a large manufacturer in product liability and securities fraud litigation, and an audit committee in an internal investigation concerning insider trading.
Previously, Ms. O'Connor served as a legislative assistant in the office of former Sen. J. Robert Kerrey (D-NE) and was responsible for the health care portfolio and other legislative issues.
Representative Matters
Ms. O'Connor's recent matters include representing:
a major health plan in various congressional and executive branch investigations related to healthcare reform legislation, opioid fraud and abuse prevention, and other matters
an international automotive company in connection with investigations regarding allegations of non-compliance with emissions standards and environmental regulations
an individual involved in federal and congressional investigations relating to the installation and use of private computer servers by U.S. Department of State officials
a major international banking institution in a lengthy investigation related to its structured financial products
a major loan management and servicing company related to a white collar criminal investigation
multiple clients in investigations related to the financial crisis of 2008, including the representation of a major credit rating agency before several congressional committees
a private equity fund regarding its involvement in a Department of Energy Loan Guarantee Program
a statewide transportation authority related to its plan to develop high speed rail, and responses to congressional committees
a disproportionate-share hospital system regarding its participation in the 340B drug program
a major international retailer related to the Foreign Corrupt Practices Act
several health insurance companies, corporations, and a health care policy association related to health care reform
a major utility provider in crisis management and the subsequent investigation of underlying causes and safety practices
a major financial services corporation regarding its mortgage foreclosure and loan modification practices and oversight related to the Troubled Asset Relief Program (TARP)
corporations affected by the catastrophic Gulf of Mexico oil spill
a global energy company related to climate legislation and mine safety practices
a direct marketing services company regarding consumer privacy practices and legislation
Community Involvement
Since 2010, Ms. O'Connor has been actively involved with the Children's Law Center, where she has served, on multiple occasions, as a guardian ad litem to children involved in custody matters in the District of Columbia. Additionally, Ms. O'Connor has represented multiple pro bono clients in immigration matters. In 2014, she won asylum for a Guinean client who was a victim of FGM, rape and threatened forced marriage. She then secured an array of critical social service benefits for her client. Ms. O'Connor is also active with the Tahirih Justice Center and in 2016, secured a U-visa for a victim of violent crime. She was then able to successfully get derivative visas awarded thus reuniting her client with her two children who had been living in El Salvador for the last eight years, separated from their mother.
Awards & Accolades
Akin Gump's 2015 Stark Ritchie Award for Outstanding Commitment to Pro Bono Services