Cynthia Y. Liu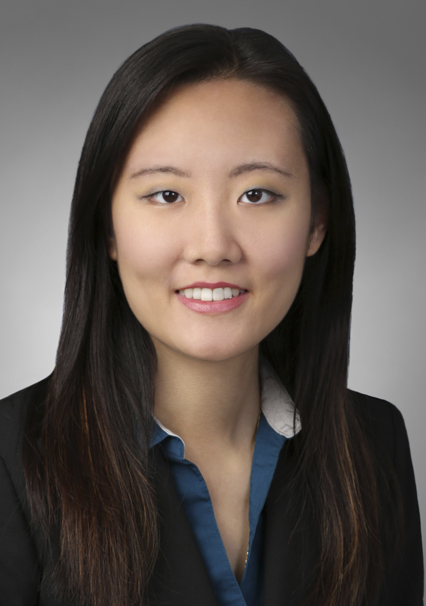 Cynthia Y. Liu
Cynthia Y. Liu
t

+1 202.887.4346

f

+1 202.887.4288
Cynthia Y. Liu is counsel in the international trade practice.
Practice & Background
Ms. Liu assists clients with trade policy, export controls and economic sanctions, and trade remedies matters.
Her trade policy experience includes:
Advocacy before U.S. government agencies, including the Office of the U.S. Trade Representative (USTR) and the U.S. Department of Commerce, on behalf of clients concerning negotiations for trade agreements, including the Trans-Pacific Partnership (TPP) and the U.S.-China Bilateral Investment Treaty (BIT)
Representation and counseling of company clients in investor-state arbitration proceedings, pursuant to applicable BITs and free trade agreements (FTAs)
Representation and counseling of sovereign governments in WTO dispute resolution proceedings and general trade policy matters related to WTO agreements, regional FTAs and BITs, and U.S. trade policy
Her export controls and sanctions experience includes advising clients on issues relating to the following areas of law:
International Traffic in Arms Regulations (ITAR), administered by the U.S. Department of State, Directorate of Defense Trade Controls (DDTC)
Export Administration Regulations (EAR), administered by the U.S. Department of Commerce, Bureau of Industry and Security (BIS)
Sanctions programs, administered by the U.S. Department of the Treasury, Office of Foreign Assets Control (OFAC)
Ms. Liu has assisted clients with conducting internal reviews, audits and investigations; developing and implementing compliance programs; preparing voluntary disclosures; and drafting license applications, general correspondence and other submissions to relevant agencies.
Ms. Liu has also advised clients on U.S. trade remedy law matters and has represented clients in antidumping and countervailing duty proceedings before the U.S. Department of Commerce and the U.S. International Trade Commission (USITC).
Ms. Liu received her J.D., cum laude, from Georgetown University Law Center where she was awarded a Certificate in WTO Studies and was an Institute of International Economic Law Fellow. She was also the Associate Symposium Editor of the Georgetown Journal of International Law. Ms. Liu previously interned for the Taiwan WTO Center within the Chung-Hua Institution for Economic Research in Taipei, Taiwan. She also previously served as a legal intern in the U.S. Trade and Development Agency and the U.S. Department of State's Office of Assistant Legal Adviser for Private International Law. She has also provided research assistance for the European Centre for International Political Economy (ECIPE).
Ms. Liu contributed to "Update on U.S. Sanctions Against Iran," an article published in The Review of Securities & Commodities Regulation (Vol. 46, No. 1, January 2013), and to the Customs Law section of the International Legal Developments Year in Review: 2012 (Vol. 47, Spring 2013), a publication of the American Bar Association (ABA)'s Section of International Law.
Representative Matters
Advocacy on behalf of services industry clients before USTR and the U.S. Department of Commerce concerning key provisions in the TPP, U.S.-China BIT, and the Trade in Services Agreement (TiSA)
Representation of government of Taiwan in countervailing duty case involving non-oriented electrical steel (NOES) and representation of Taiwanese company in antidumping administrative review and sunset review involving imports of narrow woven ribbons with woven selvedge
Representation of mining company in investor-state arbitration proceedings against Panama, pursuant to the U.S.-Panama BIT
Representation of sovereign governments in WTO dispute resolution related to the Antidumping Agreement, Agreement on Subsidies and Countervailing Measures, Agreement on the Application of Sanitary and Phytosanitary Measures, and the Agreement on Technical Barriers to Trade
Conduct internal investigations and agreement reviews on behalf of defense industry clients, concerning compliance with U.S. export controls under the ITAR and EAR
Pro Bono Matters
Successfully secured asylum for a Democratic Republic of the Congo national in the affirmative asylum application process before the U.S. Citizenship and Immigration Services (USCIS)
Successfully represented a woman in divorce proceedings against her sex offender husband and obtained for her full child custody and sole possession of marital property.
Community Involvement
Asia-Pacific Section Co-Chair, Association of Women in International Trade (WIIT)
Programming Coordinator, Young Trade Professionals (YTP), a program of the Washington International Trade Association (WITA).
Languages
Mandarin