Daniel F. Feldman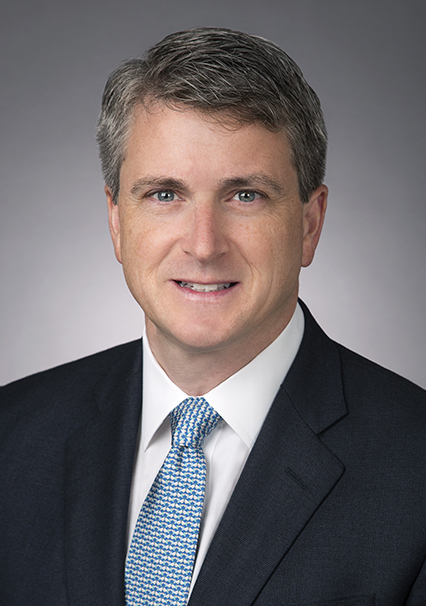 Daniel F. Feldman
Daniel F. Feldman
t

+1 202.887.4035

f

+1 202.887.4288
Ambassador Dan Feldman is a partner in the international trade practice. His practice is focused on corporate social responsibility (CSR) and international trade policy matters.
Practice & Background
Amb. Feldman concentrates his practice on U.S. national security law, international regulatory compliance and global public policy. He leverages his wealth of experience on behalf of the firm's clients who are conducting business around the world, most notably in the Middle East and South Asia regions. Drawing on his background in private practice, government service and crisis communications, media and strategic consulting, Amb. Feldman also leads the firm's CSR practice. He advises multinational corporations and other entities in successfully mitigating broad array of legal, reputational and operational risks that can arise from social and environmental factors. This includes counsel on developing internal policies grounded in best industry practices, engaging with key nongovernmental and governmental stakeholders, monitoring and conducting oversight of the implementation of standards, training employees and others in the supply chain and designing both crisis communications campaigns as well as longer-term strategies to enhance performance and reputation.
Amb. Feldman joined Akin Gump after most recently serving as the special representative for Afghanistan and Pakistan (SRAP) at the U.S. Department of State. Amb. Feldman had been the highest ranking official at the State Department responsible for relations with those two countries, actively shaping the Obama Administration's policies for the region, including on political transition, economic growth initiatives, regional integration efforts, international engagement with key partners, strategic communications and congressional outreach.
At the State Department, Amb. Feldman served as a principal advisor to Secretaries of State John Kerry and Hillary Rodham Clinton regarding Afghanistan, Pakistan and broader South, Central and East Asian issues. Serving in the SRAP office since its creation in 2009, originally as deputy to Amb. Richard Holbrooke, he traveled frequently to the region with both secretaries as well as a range of other senior U.S. officials from throughout the interagency community. As special representative in 2014-2015, he was the key diplomatic strategist for policy formulation and implementation, including the successful mediation of the Afghan presidential electoral impasse. For more than six years, he oversaw all economic growth initiatives in Afghanistan and Pakistan, including the promotion of private-sector investment, regional trade efforts and the appropriation of billions of dollars of U.S. foreign assistance. Amb. Feldman also created and managed the International Contact Group, a group of more than 50 countries most engaged in Afghanistan, and engaged frequently with key countries in the region, including India, China and Gulf countries, as well as European partners. For his service, Amb. Feldman was awarded two of the State Department's highest awards, the Secretary's Distinguished Service Award by Secretary Kerry in 2015, and the Secretary's Distinguished Honor Award by Secretary Clinton in 2013.
Beginning in 2002, Amb. Feldman was in private practice in the Washington, D.C., office of another law firm, where he co-chaired the first-of-its-kind, stand-alone CSR practice. He left that firm as a partner in 2009, when he was recruited by Amb. Richard Holbrooke to create and lead the 100-person SRAP office.
Amb. Feldman has a long history of government service and political involvement. His previous government experience includes serving as director of multilateral and humanitarian affairs at the National Security Council in the Clinton administration and as counsel and communications adviser to the U.S. Senate Homeland Security and Governmental Affairs Committee. He also was senior foreign policy and national security advisor to the Kerry presidential campaign in 2004, communications advisor and recount attorney for the Gore campaign in 2000 and a senior campaign advisor to Sen. Mark Warner. He helped to found, and subsequently served on the board of, the National Security Network, a nonprofit foreign policy organization headquartered in Washington, D.C., that focuses on international relations, global affairs and national security. He is a life member of the Council on Foreign Relations and has appeared frequently in the media, on outlets including BBC, NPR, CNN and FOX News Channel, discussing national security issues. He has been appointed a White House Fellow and a Henry Luce Scholar, and was a law clerk on the U.S. Court of Appeals for the 9th Circuit and on the South African Supreme (Constitutional) Court.
Public Service
Special representative for Afghanistan and Pakistan, U.S. Department of State
Principal deputy special representative for Afghanistan and Pakistan, U.S. Department of State
Deputy assistant secretary for South and Central Asia, U.S. Department of State
Counsel and communications advisor, U.S. Senate Homeland Security and Governmental Affairs Committee
Director for multilateral and humanitarian affairs, National Security Council.
Awards & Accolades
Secretary's Distinguished Service Award, awarded by Secretary of State John F. Kerry.
Secretary's Distinguished Honor Award, awarded by Secretary of State Hillary Rodham Clinton.
Speaking Engagements
Panelist, "Identifying and Mitigating Regulatory and Reputational Risk in Your Supply Chain," hosted by Akin Gump and ACC National Capital Region, March 22, 2018
Speaker, International Trade and Compliance Conference, Amsterdam, Netherlands, September 19, 2017
Panelist, "Litigation Forum: Keeping Your Head When Everyone Around You Is Losing Theirs," Association of Corporate Counsel National Capital Region, Washington, D.C., September 7, 2017
Speaker, "Changing U.S. Policy in Afghanistan," Carnegie Endowment for International Peace, Washington, D.C., May 31, 2017