David A. Applebaum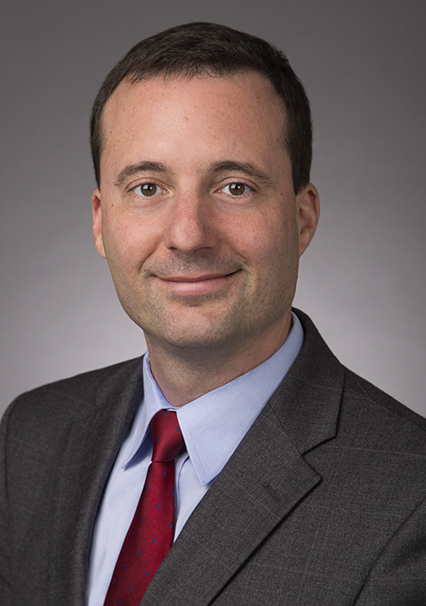 David A. Applebaum
David A. Applebaum
t

+1 202.887.4546

f

+1 202.887.4288
David Applebaum co-heads Akin Gump Strauss Hauer & Feld LLP's energy regulation, markets and enforcement practice. Mr. Applebaum's practice focuses on energy regulatory enforcement before the Federal Energy Regulatory Commission (FERC) and other agencies, as well as complex civil litigation, government enforcement, and internal investigations on behalf of energy and other clients.
Practice & Background
Mr. Applebaum, a six-year veteran of FERC, represents a variety of clients in the electric and natural gas industries on business, regulatory, enforcement, compliance and policy matters. In addition to his FERC enforcement work, Mr. Applebaum handles civil litigation and internal investigations for clients in the energy industry (and other industries). He also brings valuable background and experience to energy companies subject to Commodity Futures Trading Commission (CFTC) market manipulation investigations and enforcement actions.
Mr. Applebaum served as director of the Division of Investigations in the Office of Enforcement at FERC, and, during his time at the agency, he held every type of attorney position in the Division, from line attorney to director. As director and deputy director of the Division, Mr. Applebaum was involved at the highest levels in every major legal, policy, investigation, settlement and litigation matter occurring at FERC related to enforcement from 2012 until he joined Akin Gump in mid-2016. He also served on the team led by FERC's Office of General Counsel preparing FERC's comment letters on CFTC-related Dodd-Frank rulemakings and was the FERC Division of Investigations liaison with the CFTC Division of Enforcement.
As FERC line attorney, Mr. Applebaum was lead attorney on natural gas and electric market manipulation investigations. He was on the team litigating an Order to Show Cause proceeding involving a "duty of candor" (Section 35.41) violation. See Kourouma v. FERC, 723 F.3d 274 (D.C. Cir. 2013). He was also on the team conducting an electric reliability inquiry involving transmission-related outages. To see the final report Click here.
Prior to joining FERC, Mr. Applebaum was in private practice, where he handled complex civil litigation. Representative matters include defending financial services, health insurance, auto manufacturing and telecom companies in class action, MDL, and antitrust cases in federal and state courts throughout the country; representing a cable television service provider in a Federal Trade Commission antitrust investigation into whether terms of franchises with municipalities were anticompetitive (FTC closed the investigation without action); handling Foreign Corrupt Practices Act and False Claims Act internal investigations on behalf of corporate clients; representing an institutional investor in an auction-rate securities arbitration against a large investment bank (client obtained $50 million recovery); and representing a national mortgage company in a legal malpractice action against a law firm arising out of a real estate closing (client prevailed at trial). He has also served as a Vice-Chair of the ABA Antitrust Section's Civil Practice & Procedure Committee.
Mr. Applebaum has served as a law clerk for both Judge Thomas A. Wiseman Jr. of the U.S. District Court for the Middle District of Tennessee and Justice Frank F. Drowota III of the Tennessee Supreme Court. At Vanderbilt University Law School, Mr. Applebaum served as the editor-in-chief of the Vanderbilt Journal of Transnational Law.
Representative Matters
Mr. Applebaum's recent engagements include:
representing natural gas traders, power traders, and other market participants in ongoing FERC market manipulation investigations
representing market participants in inquiries led by FERC Enforcement's Division of Analytics and Surveillance
providing FERC, RTO/ISO, and CFTC compliance advice to utilities, generators and trading firms
representing energy-sector clients in antitrust and energy-related litigation
providing anti-market manipulation and FERC compliance training to natural gas and power traders, generators, and natural gas pipelines
representing market participants in connection with FERC self-reports
conducting due diligence and providing compliance guidance in connection with client investments in energy firms
advising a market participant in a FERC audit.
Speaking Engagements
Energy Bar Association, Annual Meeting, Panelist, FERC Enforcement 2018 and Beyond: Update, Analysis and Perspectives (Washington, D.C., May 2018)
ACI's 14thNational Forum on Energy Trading Compliance and Regulatory Enforcement, Panelist, A Guide to Relevant Agencies, Key Regulations, and Compliance Fundamentals (Houston, Texas, January 2018)
Energy Bar Association CLE Program, FERC Enforcement: Effectively Defending Investigations, Recent Developments, and Key Issues Facing the New Commission (Houston, Texas, October 2017)
30

th

Annual WSPP Joint Executive and Operating Committee Meeting, Panelist, Enforcement in the Energy Industry, (Austin, Texas, April 2017)
EUCI Conference, Financial Transmission Rights, The Future of FERC Enforcement and Its Implications on Broader FTR/CRR Portfolio & Transaction Management (Washington, D.C., January 2017)
Akin Gump Energy Briefing, The Global Energy Industry: A Look to the Year Ahead in 2017 (Houston, Texas, January 2017)
Deloitte Risk Council Meeting, Guest Speaker, FERC Enforcement: Updates and Trends (Chicago, Illinois, November 2016)
Akin Gump Energy Enforcement Seminar, CLE program, Panelist (Houston, Texas, October 2016)
ABA, Derivatives and Futures Law Committee Winter Meeting, Panelist, Trends in Enforcement and Related Litigation (Naples, Florida, January 2016)
Law Seminars International, Buying and Selling Electric Power in the West, Speaker, FERC Anti-Market Manipulation Enforcement Trends (Seattle, Washington, January 2016)
EUCI Conference, Financial Transmission Rights, Panelist, What Trading Organizations Can Do to Proactively Manage Swaps Manipulation Risks (Washington, D.C., July 2015)
Energy Bar Association, 2015 Annual Meeting, Panelist, Market Manipulation – Strategies and Trends in CFTC and FERC Enforcement (Washington, D.C., May 2015)
SIFMA Compliance and Legal Society Annual Seminar, Panelist, Commodities, Futures and Energy Issues (Phoenix, Arizona, March 2015 and Orlando, Florida, March 2014)
INGAA Compliance Forum, FERC Enforcement Developments (Washington, D.C., January 2015)
European Union's Agency for the Cooperation of Energy Regulators (ACER) Annual Conference, Speaker, FERC Enforcement (Ljubljana, Slovenia, June 2014)
Edison Electric Institute's Dodd-Frank Compliance Forums, Panelist, CFTC and FERC Compliance Issues (Washington, D.C., October 2013 and May 2011)
Energy Risk USA Conference, Keynote Speaker, FERC Enforcement, Market Manipulation, Compliance, and Recent Developments (Houston, Texas, May 2013)
Platts Nodal Trader Conference, Speaker, FERC Enforcement Developments (New York, New York, October 2012)
session chair and moderator for ABA Antitrust Section Spring Meeting, Changing Class Certification Standards Panel (Washington, D.C., April 2010)
CLE presenter and contributor for class action segment of Minnesota Business Torts Deskbook (Minneapolis, Minnesota, 2008 and 2009)
moderator, ABA Antitrust Section, Civil Practice and Procedure Committee's Brown Bag Program on E-Discovery (Minneapolis, Minnesota, November 2009).