David R. Clonts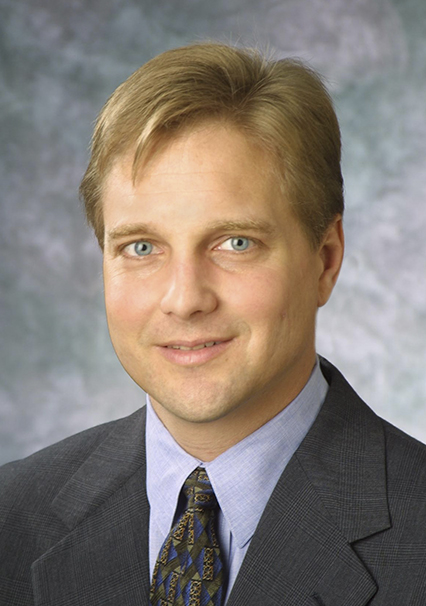 David R. Clonts
David R. Clonts
t

+1 713.220.5886

f

+1 713.236.0822
David R. Clonts focuses on intellectual property (IP) litigation and strategic counseling.
Practice & Background
Mr. Clonts is active in all aspects of IP protection, with a particular focus on, and experience in, electronics, software, computer technology, medical devices, networks and the Internet, telecommunications systems and protocols, and business methods. In these fields, he has litigated more than 50 patent cases, provided strategic IP guidance and counseling, licensed intellectual property, and managed IP aspects of corporate transactions.
Representative Matters
Mr. Clonts' recent experience includes:
Litigation
defending one of the world's largest semiconductor memory chip manufacturers against patent infringement claims to a take-nothing jury verdict in New Jersey; the case was named in the National Law Journal's 2007 "Defense Hot List"
defending one of the nation's top broadband communications providers in three patent cases to favorable settlements, two in the Eastern District of Texas
successfully representing a patentee against a competitor for the patent infringement of a radar detector patent
successfully representing the plaintiff in a multimillion-dollar patent suit regarding encryption technology in garage door openers; case settled in favor of our client on the eve of trial
representing an indemnity defendant in litigation and successfully obtaining an indemnity following settlement of a set-top, cable-box technology patent
representing a plaintiff alleging infringement of a patent related to blades for use in microkeratomes, ophthalmic devices used in LASIK; settled favorably to client, with defendant exiting the business
defending a client against patent infringement claims regarding answering-machine technology; case settled on terms favorable for client.
Long-Term Counseling Relationships
advice, counseling and litigation to one of the top ophthalmic medical device companies for more than15 years, focusing on refractive medical devices, lasers and lenses
strategic counseling and opinion work for one of the nation's top telecommunications service providers for nearly 10 years, focusing on mobile telephony, network systems and business methods
counseling, strategic transaction analysis and patent litigation for one of the nation's top broadband providers for more than five years, focusing on network technology, routing and content delivery.
Awards & Accolades
Best Lawyers in America for Patent Litigation (2013, 2014, 2016 and 2018)
Chambers USA: America's Leading Lawyers for Business (2005 - 2018)
Chambers Global: The World's Leading Lawyers for Business (2006 - 2015)
Speaking Engagements
Innovation in E-Discovery Conference "Social Media, BYOD, Cloud, Privacy, and Data Protection," (June 2016)
ACI: Patent Litigation Forum – "Patent Reform Primer: Analyzing the Implementation of the America Invents Act and Investigating Unresolved Issues on the Forefront of Litigation" (December 9, 2013)
ILR Legal Reform Summit Panel (October 22, 2013)
"Microsoft Corp. v. i4i: Supreme Court Refuses to Lower the 'Clear and Convincing' Standard for Proving Patent Invalidity," with James L. Duncan (June 2011)
"Anatomy of a Patent Case" (December 2009)
"The Role of Patent Reform and Recent Court Cases in Monetizing and Managing Your Portfolio" with Keith Witek (February 2009)
"Practicing Law" (October 2008)
"Litigation from 30,000 Feet" (October 2008)
"United States Patent Litigation: An Overview" (October 2008)
"Seagate: One Year Later" with Michael F. Reeder, ABA Annual Meeting (August 2008)
"The Rise . . . And Fall? . . . of Patents in Corporate America" (November 2007)
"Practicing Law" (October 2007)
"e-Discovery: Applying the New FRCP Changes" (August 2007)
"The Supreme Court Set to Review Permanent Injunctions in Patent Cases" (January 2006)
"Drafting Patents in the Current Federal Circuit Climate" (March 2004)
"Claim Construction, Stare Decisis, And Collateral Estoppel—What To Do In The Face Of A Bad Markman Ruling" with Erick S. Robinson (September 2002)
"Claim Construction" with Lester L. Hewitt (September 2002)
"Claim Construction" with Lester L. Hewitt (January 2002)
"A Picture Is Worth…" with Stephen P. Swinton and Richard A. Schafer (November 2001)
"Demonstrative Evidence In Patent Trials" with Stephen P. Swinton (November 2001)
"The Legal Side Of Keeping What's Yours: Intellectual Property As A Competitive Tool" with John A. Tang and Richard D. Fladung (October 2001)
"On Sale Bar" (March 2001)
"Impact of Festo on Patent Prosecution" (February 2001)
"Chasing Shadows—How Technology Companies Capture—and Lose—Their Intellectual Property" (September 2000)
"Claim Construction" with Lester L. Hewitt and Gregory M. Hasley (June 2000)
"On-Sale Bar (Post-Pfaff)" with Richard A. Schafer (June 2000)
"Legal Issues: Securing your Information Assets" with Mason A. Gross (June 2000)
"Intellectual Property for Emerging IT Enterprises" (February 2000)
"Patent Office Actions: Anticipation & Obviousness" (June 1999)
"Drafting Patent Applications" (June 1998)
"Avoiding an Unintended Implied License" (November 1997)
"Software Patents" (October 1997).