Deborah Newman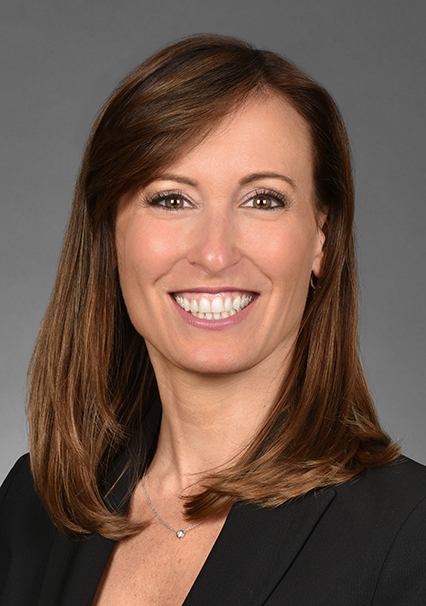 Deborah Newman
Deborah Newman
t

+1 212.872.7481

f

+1 212.872.1002
Deborah J. Newman focuses on bankruptcy-related litigation and complex commercial litigation.
Practice & Background
Ms. Newman represents creditors, bondholders, indenture trustees, hedge funds, institutional investors, creditor committees and debtors in the full range of complex litigation matters arising in the course of chapter 11 restructurings, cross-border insolvencies and other bankruptcy contexts, as well as other complex commercial litigations occurring in state and federal courts. Ms. Newman has litigated some of the most cutting edge issues in bankruptcy litigation today, including the treatment of original issue discount under the Bankruptcy Code, the appropriate cramdown interest rate for a secured creditor, and individual creditors' ability to pursue fraudulent conveyance actions following a debtor's bankruptcy filing.
Ms. Newman graduated from the University of Michigan with honors in 1997, and received her J.D. from Columbia University School of Law in 2002.
Representative Matters
Some of Ms. Newman's representative engagements include:
representing one of the largest creditors in the Momentive Performance Materials bankruptcy proceedings
obtaining the complete dismissal on appeal of a complaint seeking approximately $140 million from a multinational oil company
representing a private investment firm in the highly contested restructuring of a foreign telecommunications company
obtaining, on behalf a group of holders of beneficial interests in the Motors Liquidation GUC Trust, a decision protecting the trust's assets from billions of dollars of potential claims brought by the owners of motor vehicles subject to recalls issued by General Motors
representing the creditors committee in the bankruptcy proceedings of Chassix Holdings Inc. and its affiliated entities
defending an indenture trustee against a 14-count complaint brought by an official committee of unsecured creditors, resulting in the preservation of more than $500 million of value for the indenture trustee's beneficiary bondholders
representing the largest holder of pre-LBO debt of the Tribune Company in litigation respecting the confirmation of competing plans of reorganization and approval of a proposed settlement under Rule 9019 of the Federal Rules of Bankruptcy Procedure
representing the indenture trustees for the pre-LBO debt of the Tribune Company in multi-district litigation seeking to avoid and disgorge payments made to shareholders in the Tribune LBO
representing the Tribune Litigation Trust in pursuing claims including fraudulent conveyance and breach of fiduciary duty against former Tribune shareholders and current and former Tribune officers and directors
representing one of the major creditors in the LightSquared, Inc. bankruptcy case
defending a group of banks in litigation brought against them by Lehman Brothers Special Financing Inc. in the Lehman Brothers bankruptcy case seeking to disgorge payments made under ISDA agreements
representing a large publishing company in a high-profile libel litigation in federal court
representing a major bondholder of Spectrum Brands in contested confirmation proceedings relating to valuation and reinstatement
representing a post-confirmation liquidating trust in breach of fiduciary duty litigation, resulting in the withdrawal of the challenged transaction
conducting an independent audit committee investigation of potential securities and accounting violations by a publicly traded company
serving as special litigation counsel to an asbestos debtor in litigation respecting the estimation of asbestos-related liability in
representing one of Russia's largest wireless carriers in federal securities litigation
representing a bankruptcy estate in litigation regarding postclosing asset purchase agreement disputes relating to working capital adjustments, management fee calculation and liability assumptions.
Awards & Accolades
Selected as a 2016 "Rising Star" in bankruptcy litigation by Law360