Donald R. Livingston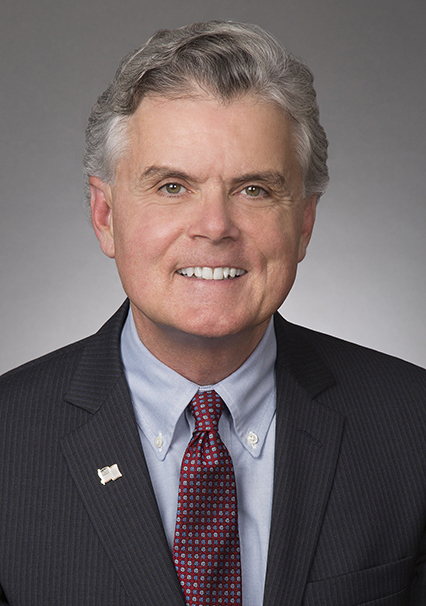 Donald R. Livingston
Donald R. Livingston
t

+1 202.887.4242

f

+1 202.887.4288
Donald R. Livingston represents large employers in all aspects of civil rights and employment discrimination law, with an emphasis on complex employment litigation, and representations before the EEOC. Since joining Akin Gump in 1993, he has served as defense litigation counsel in numerous fair employment class actions and EEOC pattern or practice cases, including Gutierrez v. Hooters, Inc., which The Washington Post termed EEOC's "biggest defeat." Mr. Livingston recently represented the Freeman Company in the first case to test the EEOC's 2012 policy guidance on criminal and background checks, as well as testing the boundaries of Title VII of the Civil Rights Act of 1964. The Wall Street Journal covered the decision, stating that Freeman defeated "one of the [EEOC's] most high-profile crusades."
Practice & Background
Mr. Livingston is a former general counsel of the U.S. Equal Employment Opportunity Commission (EEOC), where he was responsible for the federal government's enforcement of Title VII of the Civil Rights Act of 1964, the Equal Pay Act, the Age Discrimination in Employment Act and the Americans with Disabilities Act.
Mr. Livingston is a member of the American Bar Association (ABA), and serves as the co-chair of the EEO Committee of the ABA's Labor & Employment Section. He was chairman of the Labor and Employment Law Section of the Georgia Bar in 1986, and served on the Section's executive board from 1983 to 1987.
Mr. Livingston previously served as co-chair of the firm's labor and employment practice.
Mr. Livingston is the author of EEOC Litigation and Charge Resolution (BNA 2d. ed. 2014), a treatise covering all aspects of attorney interactions with the EEOC. In addition, he has written numerous articles and spoken extensively on employment discrimination. He has contributed to Employment Discrimination Law (Lindemann & Grossman) and Sexual Harassment in Employment Law (Lindemann & Kadue).
In 2003, Mr. Livingston was elected to the College of Labor and Employment Lawyers.
Awards & Accolades
Akin Gump's labor and employment practice named as Law360 Employment Practice Group of the Year four times in the past seven years, including in 2009, 2013, 2015 and 2016
Law360 MVP — one of six lawyers chosen in the area of employment law in 2015. MVPs were selected for their "successes in high-stakes litigation, record-breaking deals and complex global matters."
Washingtonian magazine, "Best Lawyers" edition (2015, 2017) – Employment Defense
Who's Who in American Law, Who's Who in America
The International Who's Who of Business Lawyers
The International Who's Who of Management Labour, Employment & Benefits Lawyers
Who's Who Legal – Compendium Edition (2016-2017)
Chambers USA: America's Leading Lawyers for Business — labor and employment (2014-2017)
Washington, D.C. Super Lawyers (2007-2016)
The Nation's Most Powerful Employment Attorneys, Lawdragon and Human Resources Executive (2011-2015)
500 Leading Lawyers in America, Lawdragon (2007)
The National Law Journal's "Who's Who of Employment/Labor Lawyers" — one of 26 management lawyers named in July 1997
Recommended by Legal 500 US in Dispute Resolution – Supreme Court and Appellate (2016-2017).