Edward L. Rubinoff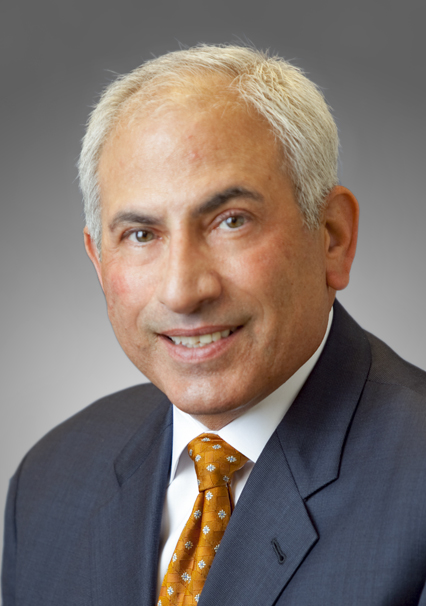 Edward L. Rubinoff
Edward L. Rubinoff
t

+1 202.246.5026

f

+1 202.887.4288
Edward L. Rubinoff retired from the partnership at the end of 2016.
Practice & Background
Mr. Rubinoff focused on international trade policy and regulation and was a member of the firm's export control and economic sanctions practice. He was also a leader of the firm's multidisciplinary Cuba practice. He is a recognized authority on U.S. international trade controls, including export controls, economic sanctions, antiboycott regulations, the Foreign Corrupt Practices Act (FCPA) and the Committee on Foreign Investment in the United States (CFIUS).
Mr. Rubinoff counseled domestic and foreign companies on compliance with U.S. international trade control laws; conducted internal investigations and audits, designed and assessed compliance programs; and represented clients in civil and criminal enforcement cases. In addition, Mr. Rubinoff advised and represented both foreign and domestic companies regarding national security reviews conducted by the CFIUS under the Exon-Florio law. His clients have included companies in the telecommunications, computer, software, technology, electronics, energy, defense, aerospace, chemical, agriculture, construction, manufacturing, logistics and transportation, financial services, private equity, entertainment and equipment sectors.
Mr. Rubinoff was a director of the Lawyers Alliance for World Security and, in that capacity, traveled to Russia, China, Ukraine, Belarus and Latvia to advise government officials in those countries on the development of export control regimes. He was selected to serve on binational dispute resolution panels under Chapter 19 of the North American Free Trade Agreement. Mr. Rubinoff has lectured and written extensively on the subject of export trade controls, and he was editor of Red Notice, the firm's monthly update on global investigations and prosecutions.
Community Involvement
former member of the President's Export Council, Subcommittee on Export Administration, which advises the president and the U.S. government on the development and implementation of U.S. export controls and security-related trade
previous chair and vice-chair of the Export Controls and Economic Sanctions Committee of the American Bar Association's Section of International Law and Practice
former member of the governing council for the American Bar Association's Section of International Law and Practice
former editor-in-chief of the American Bar Association's Section of International Law and Practice's newsletter, the International Law News.
Awards & Accolades
Law360 MVP (2013) for International Trade
according to Chambers Global and Chambers USA, Rubinoff "provides incredibly useful and insightful guidance on the web of law" and he is "at the very top of his game"
listed in the top tier of leading export control and economic sanction lawyers by Chambers Global: World's Leading Lawyers for Business (2007-2016) and Chambers USA: America's Leading Lawyers for Business (2005-2016), where he was also listed as an FCPA expert
listed in Who's Who in American Law (2011-2012)
one of three export practitioners named by The Ethisphere Institute in its first annual list of Attorneys Who Matter (2009), which recognized more than 100 attorneys who excel in corporate compliance
Recommended by Legal 500 US in Dispute Resolution – International Trade (2016).
Speaking Engagements
"The Cost of Sanctions Non-Compliance – Lessons Learned from Recent Settlements," ACI's Economic Sanctions West Coast Forum, July 30, 2015
"Addressing Heightened Cyber Security and Export Controls Issues Impacting Technology Deals: How to Meet CFIUS and U.S. Export Agency Expectations for Transactions Involving Controlled Technologies," ACI's Second National Forum on CFIUS, July 21, 2015
"Policy, Politics and Proliferation: Planning for the P5+1 Joint Comprehensive Plan of Action Regarding Iran," Akin Gump webinar, April 21, 2015
"Case Studies: When and How to Submit Voluntary Disclosures,"ACI's 5th Annual Economic Sanctions Boot Camp, December 4, 2014
"Operating Under U.S. and European Sanctions Regimes: Strategies for Overcoming Challenges and Complying with Conflicting Regulations,"C5's 7th Annual Advanced Forum on Economic Sanctions, May 15, 2013
"Update on Enforcement Cases and Trends to Assist You in Updating Your Compliance Programme," C5's 6th Forum on Global Economic Sanctions, May 15, 2012
"Navigating Foreign Anticorruption," Akin Gump CLE program for In-House Counsel, various dates in June 2011
"The Comprehensive Iran Sanctions, Accountability and Divestment Act (CISADA): Heightened Extraterritoriality and its Impact on EU Business," C5's 5th European Forum on Economic Sanctions, May 25, 2011
"What to Do If You Suspect an Export Controls Violation: Conducting Effective Internal Investigations and Implementing Corrective Measures," American Conference Institute's (ACI) 2nd China Summit on Export Controls Compliance, April 14, 2011
"CFIUS Regulations for Foreign Investment in the U.S.," Stafford Publication webinar, March 15, 2011
"U.S. Sanctions: Following the Funds to Find and Foil the Threats," PLI's Coping with U.S. Export Controls 2010, December 6, 2010
"Investigating Actual or Suspected Violations in the U.S. and Abroad: How to Structure Your Internal Investigation," ACI's 13th Annual National Forum on Export Controls, May 18, 2010
"Voluntary Disclosures Post-Final Guidelines: Whether, When and How to Make a Sanctions Disclosure," the American Conference Institute's 3rd National Forum on OFAC Enforcement & Compliance, April 29, 2010
"Foreign Corrupt Practices Act Compliance In Joint Ventures and Consortia: Minimizing FCPA Risk Amid Heightened Government Enforcement," Strafford Telecommunications Webinar
"Catching the Next Wave of Foreign Investment: Navigating the CFIUS National Security Review Process," Akin Gump's CLE program, various dates January 2010 – April 2010.