Elias Dabaie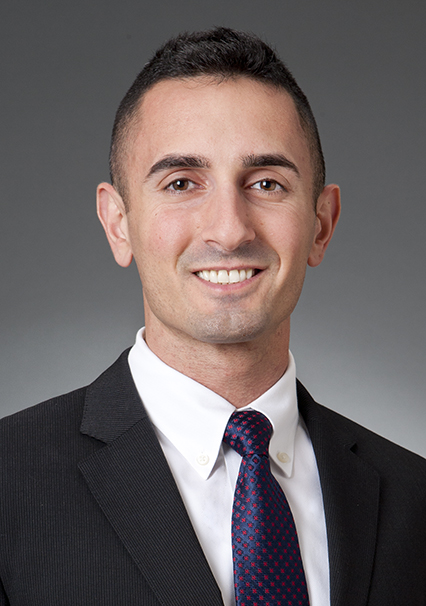 Elias Dabaie
Elias Dabaie
t

+1 310.728.3319

f

+1 310.229.1001
Elias Dabaie focuses on complex commercial litigation and consumer class actions. He has experience in all stages of litigation, including serving as lead counsel in several trials.
Practice & Background
Mr. Dabaie regularly represents and advises clients in a wide-range of high-stakes litigation, with particular emphasis on business disputes alleging breach of contract, business torts, consumer fraud and products liability claims.
Mr. Dabaie brings a singular commitment to his clients' success, earning him a reputation for fierce advocacy and imaginative litigation strategies.
His clients span a broad range of industries, including real estate finance, professional sports and aeronautics. For each client, Mr. Dabaie is a trusted advisor and provides a full range of counseling support for their litigation needs.
Currently, Mr. Dabaie sits on both the firm's Hiring Committee and Pro Bono Committee.
Representative Matters
Mr. Dabaie's experience includes:
Representing a multinational real estate investment firm as lead counsel at trial
Representing a famous sports figure in a wrongful death action, successfully mediating the dispute
Representing a multinational retail corporation as national coordinating counsel on nationwide products liability actions
Representing a domestic bank and its foreign affiliate in various commercial, transactional and regulatory matters
Representing a developer of photovoltaic energy systems in breach of contract claims against a solar energy supplier and its parent company
Representing a major U.S. airline in all of its aircraft finance, leasing and procurement matters
Public Service
Volunteer Prosecutor, Office of Los Angeles City Attorney (2016)
Panelist, Neighborhood Justice Program, Office of Los Angeles City Attorney (2016)
Awards & Accolades
Pro Bono Associate of the Year (2015)
Pro Bono Matter of the Year (2015)
Speaking Engagements
Presenter, "Reasonably Calculated to Proportional: 2015 Amendments to the F.R.C.P." Akin Gump Seminar, Los Angeles, CA (February 29, 2016)

Presenter, "Hindsight is 20/20: The Million Dollar Comma" Akin Gump Seminar, Los Angeles, CA (May 30, 2014)
Languages
Arabic