Elizabeth Cyr Worrell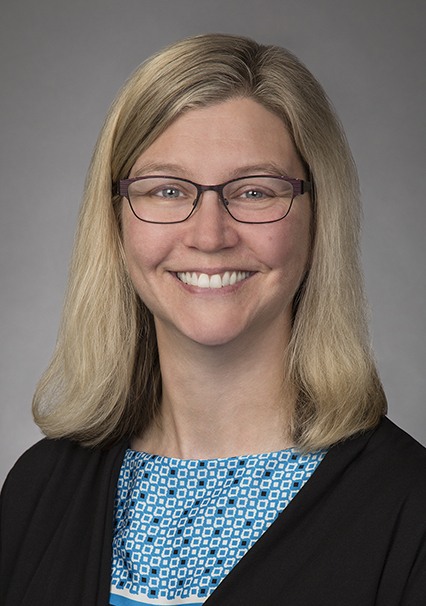 Elizabeth Cyr Worrell
Elizabeth Cyr Worrell
t

+1 202.887.4518

f

+1 202.887.4288
Elizabeth Cyr Worrell's practice focuses on labor and employment matters, including all areas of management labor relations.
Practice & Background
For nearly 14 years, Ms. Worrell has represented clients in the negotiation and administration of collective bargaining agreements and in all manner of proceedings before the National Labor Relations Board (NLRB) as well as state and federal courts. Ms. Worrell also has extensive experience counseling clients on complex issues related to multiemployer pension plans, such as withdrawal liability obligations and the impact of the Pension Protection Act (PPA) and Multi-Employer Pension Reform Act (MPRA).
In 2017, Ms. Worrell joined the Pipe Line Contractors Association (PLCA) as Chief Legal Counsel. In 2018, she will also assume the role of Managing Director of PLCA. In her role at PLCA, Ms. Worrell negotiates and administers the four nationwide labor agreements, as well as job-specific project labor agreements, covering the oil and gas pipeline construction industry. The PLCA was founded in 1948 by Akin Gump founding partner Dick Gump and has enjoyed a long and mutually beneficial partnership with Akin Gump – a tradition that Ms. Worrell looks forward to continuing.
Ms. Worrell's experience also includes representing clients in class/collective actions under federal and state wage and hour laws and in employment discrimination litigation. She also routinely counsels clients on a wide variety of labor and employment issues that affect employers such as executive disputes and agreements, employee classification, joint employment, workplace policies and handbooks, and other similar issues.
Ms. Worrell also has extensive experience advising clients on labor and employment matters related to the negotiation and consummation of corporate acquisitions, bankruptcies, restructurings and other major commercial transactions.
Her work has included significant representations in varied industries, including hospitality, retail, entertainment, real estate, higher education, warehouse and logistics, and manufacturing with a particular focus on construction/trades industries.
Ms. Cyr is a contributing editor to Developing Labor Law: The Board, the Courts, and the National Labor Relations Act. She is also a member of the following ABA Committees:
Practice and Procedure Under the National Labor Relations Act;
Development of the Law Under the National Labor Relations Act; and
Employee Benefits
While attending the American University's Washington College of Law, was an articles editor of the American University Law Review and was named to the Order of the Coif.
Awards & Accolades
Named "Rising Star" by Washington, D.C. Super Lawyers (2014).
Akin Gump's labor and employment practice named as Law360 Employment Practice Group of the Year four times in the past seven years, including in 2009, 2013, 2015 and 2016.