Gayane T. Nadzharova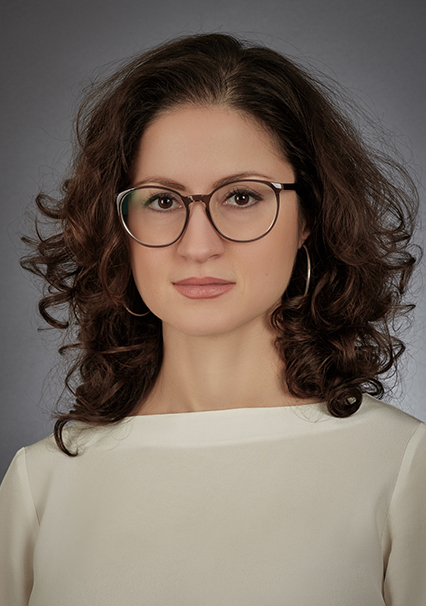 Gayane T. Nadzharova
Gayane T. Nadzharova
t

+7 495.783.7871

f

+7 495.783.7701
Gayane T. Nadzharova focuses on general corporate matters, as well as mergers and acquisitions, antimonopoly, real estate and employment matters.
Her experience includes advising clients in various industries on mergers and acquisitions, private equity transactions, establishment of joint-ventures and corporate restructuring.
Representative Matters
Ms. Nadzharova'sengagements include:
Representing Sanors Holding Ltd on 100% sale of JSC Novokuibyshevskaya Petrochemical Company to OJSC Rosneft.
Representing Baring Vostok on the proposed 35% stake investment in a leading retail pharmaceutical product business.
Representing PJSC LUKOIL in its Eurobond offerings.
Representing Millhouse, a major asset management company, on its acquisition of the 120,000-square-meter White Gardens office complex in central Moscow from a consortium of vendors.
Representing Renova as a member of the Alfa-Access-Renova (AAR) consortium, in relation to the sale of AAR's stake in TNK-BP to Rosneft for $28 billion ("Global M&A Deal of the Year, Russia" the American Lawyer Global Legal Award, 2013).
Representing Renova/Access Industries on a sophisticated transaction (including internal funding, swap and collateral agreements between Renova and Access) relating to the $800 million acquisition of shares in major Russian electricity producers TGK-6 and TKG-7 with the Russian state run electricity generation giant Inter RAO UES as the deal counterparty.
Representing AFK Sistema and Bashneft in connection with the establishment of a rail joint venture.
Representing Coalco Development on the sale of a 50% interest in the White Square Class A office and retail complex in central Moscow for $400 million.
Representing a US-based investor in connection with the formation of a joint venture to operate a pay-day loan business in Russia and subsequently representing the existing shareholders of such joint venture in connection with the sale of a 33% stake to a new strategic investor.
Representing PJSC LUKOIL on its acquisition of 100% interest in oil company Samara-Nafta for $2.05 billion from Hess Corporation.
Representing shareholders of a large Russian strong alcohol producer in a structured sale of their majority equity stake to a major international alcohol producer.
Representing UFG Private Equity in connection with its acquisition of one of the largest Russian cinema operators, Rising Star Media, from National Amusements, Inc.
Representing shareholders of a Russian oil company in a sale of their equity stake to a foreign strategic investor.
Representing an independent Chinese investor seeking to invest in infrastructure and mining projects in Russia.
Representing a major international private equity fund in connection with the liquidation of its Russian subsidiary.
Representing a major US oil company in connection with the liquidation of its Russian subsidiaries.
Conducting due diligence of Russian companies in the oil and gas, retail, telecom, real estate, electric power and pharmaceutical sectors.
Languages
Russian
English