George (Chip) Cannon Jr.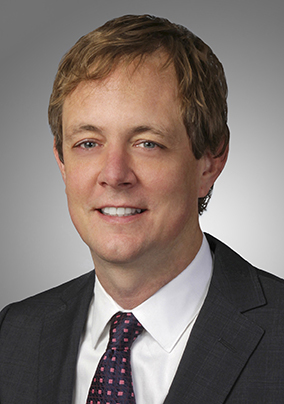 George (Chip) Cannon Jr.
George (Chip) Cannon Jr.
t

+1 202.887.4527

f

+1 202.887.4288
George (Chip) Cannon, Jr. co-heads Akin Gump's energy regulation, markets and enforcement practice. Mr. Cannon focuses on energy regulatory and commercial matters, with a concentration on the production and delivery of electric energy and related products, including from wind, solar, hydro and other renewable energy resources.
Practice & Background
Mr. Cannon has been involved in representations before the Federal Energy Regulatory Commission (FERC), the U.S. Department of Energy (DOE), federal courts and state regulatory commissions on behalf of electric utilities, independent power producers, project developers, energy traders, financial institutions and manufacturers of renewable technologies.
Mr. Cannon regularly analyzes issues under the Federal Power Act, the Public Utility Regulatory Policies Act, the Public Utility Holding Company Act of 2005, the Energy Policy Act of 2005, the American Recovery and Reinvestment Act of 2009 and various state energy industry restructuring statutes. He has represented clients before FERC in a broad range of matters affecting the domestic energy industry, including issues related to transmission investment and open access, the operation of competitive wholesale energy markets, project licensing and the development and implementation of market rules relating to market power and mitigation. Additionally, Mr. Cannon regularly assists clients with all regulatory aspects of acquisitions, divestitures and financings of projects subject to FERC jurisdiction, including obtaining required FERC and state public service commission approvals. He is also experienced in energy and asset management issues, including negotiating and drafting management, service, and fuel and power purchase/sale agreements.
Mr. Cannon is familiar with the incentive-based programs associated with the development of renewable energy resources, including various state Renewable Portfolio Standards and Smart Grid technologies, and is experienced in drafting contracts for the purchase and sale of renewable energy credits and other green attributes. He has assisted clients in accessing programs administered by the DOE, including the Loan Guarantee Program and other programs under DOE's Energy Efficiency and Renewable Energy Office, and state energy programs.
Community Involvement
Awards & Accolades
Chambers USA – America's Leading Lawyers for Business 2006–2018 – Energy: Electricity (Regulatory & Litigation)
Chambers Global – The World's Leading Lawyers for Business 2016–2018 – Energy: Electricity (Regulatory & Litigation)
Speaking Engagements
Moderator, "FERC 1000: Issues of Right of First Refusal, Cost Allocation and More," Western Transmission Roundup: Transmission Challenges and Opportunities, 2012
Renewable Portfolio Standards Webinar, Tuesday, March 6, 2012
Speaker, "The Future of Energy Policy," Gridweek, Sept. 2011
Speaker, "Developments in Congress and Administration Initiatives," Western Transmission Roundup: Meeting the New Energy Challenge, June 2011
Speaker, "DOE Loan Guarantees - Federal Financing of Major Projects and Legal Lessons for the Future," Energy Bar Association Mid-Year Meeting, December 2010
Speaker, "Where We Are in the Evolution of Ratemaking and the Challenges Ahead," Law Seminars International, November 9, 2010
Speaker, "The Evolving Policy Landscape for the Development of the Smart Grid," 3rd Smart Grid Implementation and Innovations Summit, October 2010
Moderator, "Understanding Energy in 2010: RECs, CERES and Beyond," ALI-ABA Course Study, December 16, 2009
Speaker, "Carbon Credits: Risks and Opportunities," ALI-ABA Course Study – Global Warming: Climate Change and the Law, April 3, 2009
Presenter, "Impact of 'Green' Provisions in the U.S. Economic Stimulus Package," Webcast, March 5, 2009
Speaker, "Alternative Dispute Resolution at RTOs, ISOs, and Power Pools," Energy Bar Association Dispute Resolution Committee, May 22, 2007