Greg W. Guice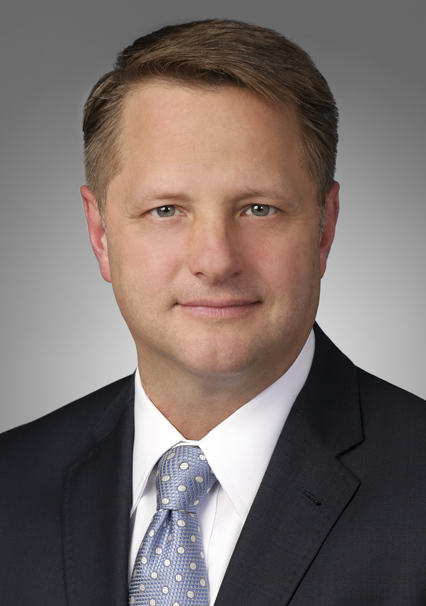 Greg W. Guice
Greg W. Guice
t

+1 202.887.4565

f

+1 202.887.4288
Gregory Guice's practice focuses on legislative and regulatory matters that affect the full spectrum of today's communications and information technology markets, including network providers (broadband over fiber, cable, wireless, and copper), communications equipment and device manufacturers, and Internet and application providers.
Practice & Background
Mr. Guice brings over 18 years of experience in communications policy and regulatory issues from both his work on Capitol Hill and at the Federal Communications Commission (FCC). Mr. Guice advises clients on broadband policy, spectrum policy, cybersecurity, public safety and universal service.
Immediately prior to joining Akin Gump, Mr. Guice was the Director of Legislative Affairs at the FCC. In this role, Mr. Guice developed and implemented advocacy strategy in support of the Commission's groundbreaking broadband policy initiatives, including incentive auctions legislation. Prior to being Director of Legislative Affairs at the FCC, Mr. Guice was counsel to the Subcommittee on Communications, Technology and the Internet for the House Energy and Commerce Committee, where he advised the Chairman and committee members on a range of communications issues, including universal service, public safety, broadband policy, privacy, cybersecurity and competition policy. Mr. Guice spent nearly 10 years prior to that at the FCC working on wireline, wireless, and public safety regulatory matters.
Mr. Guice received his J.D. from George Mason University School of Law, where he was a member of the Moot Court team.
Representative Matters
Developed and implemented advocacy strategy to promote the FCC's broadband policy initiatives
Worked with Congressional staff on legislative language to promote flexible spectrum policy initiatives to ensure both licensed and unlicensed opportunities continued to thrive
Conducted seminars to provide Congressional staff a better understanding of the communications technologies and marketplace
Worked on legislative and regulatory changes to the various components of the universal service program, including reform to the high-cost mechanisms and rural health care program
Coordinated efforts between the FCC and Congress concerning the nationwide public safety broadband network
Worked on developing privacy legislation in conjunction with the Commerce, Trade and Consumer Protection Subcommittee
Advised the Commission on E-911 accuracy issues as well as extension of 911 service obligations to other communications services
Participated in bicameral working group to develop cybersecurity legislation
Public Service
Director of Office of Legislative Affairs, Federal Communications Commission
Counsel to the Subcommittee on Communications, Technology, and the Internet, House Energy and Commerce Committee
Senior Attorney Advisor – Wireline Competition Bureau, Federal Communications Commission
Assistant Division Chief – Wireless Telecommunications Bureau, Public Safety and Critical Infrastructure Division, Federal Communications Communication
Attorney Advisor, Wireline Competition Bureau, Federal Communications Commission
Speaking Engagements
Speaker, "Hot Topics from a Capitol Hill Perspective and the Election," PLI/FCBA 34th Annual Institute on Telecommunications Policy & Regulation, Washington, DC (December 1, 2016)
Speaker, "Weaving Pathways for Broadband in Indian Country," Tribal Telecom Conference, Albuquerque, NM. (May 5, 2015)
Speaker, "Telecommunications Act Re-Write: The Need for Engagement," Tribal Telecom Conference (September 23, 2014)
Panel moderator, "Industry Trends and Development," Tribal Telecom Conference, Phoenix, AZ (2014)