Howard R. Sklamberg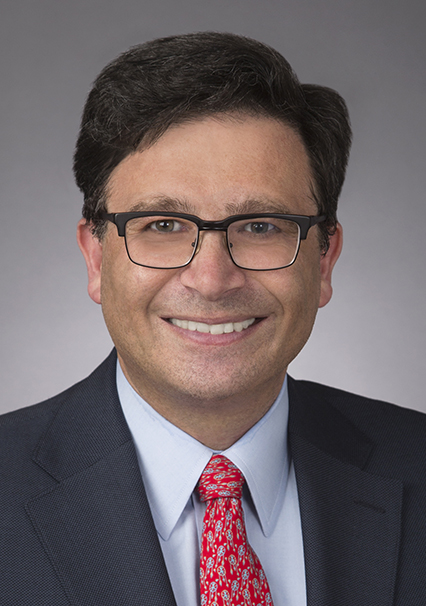 Howard R. Sklamberg
Howard R. Sklamberg
t

+1 202.887.4055

f

+1 202.887.4288
Howard R. Sklamberg is a partner in the health care and life sciences practice who focuses on regulatory compliance and strategy involving food and drug law.
Practice & Background
From January 2014 to April 2017, Mr. Sklamberg was the Deputy Commissioner for Global Regulatory Operations and Policy at the U.S. Food and Drug Administration (FDA), which is the directorate comprising the Office of Regulatory Affairs (ORA) and the Office of International Programs (OIP). Mr. Sklamberg provided executive oversight, strategic leadership and policy direction to many of the FDA's domestic and international product quality and safety efforts, including global data-sharing, development and harmonization of standards, field operations, compliance and enforcement activities.
As Deputy Commissioner, Mr. Sklamberg was responsible for leading a number of significant programs at the FDA. He directed the Mutual Reliance Initiative, which evaluates whether the FDA and the European Union can agree to rely upon each other's drug manufacturing inspections. He served as chairman of the Counterfeit Medical Products Working Group, which coordinates enforcement, international collaboration, import surveillance, and outreach regarding counterfeit drugs and devices. He also served as chairman of the Pharmacy Compounding Steering Committee, which manages the FDA's efforts to implement the Compounding Quality Act and establishes compliance policy for compounding. He co-chaired the Food and Veterinary Medicine Governance Board, which provides strategic direction to the FDA's food safety program, including its implementation of the FDA Food Safety Modernization Act (FSMA) and collaboration with foreign and state regulators. He led the FDA delegation in bilateral and multilateral meetings with foreign countries, including Australia, Brazil, Canada, China, France, India, Ireland, Italy, Japan, Mexico and the United Kingdom, as well as the European Union. He oversaw Program Alignment, a reorganization of the ORA that enhanced its specialization and included multiyear plans with the various centers within the FDA to improve compliance policy and enforcement strategy, import surveillance, laboratories, training and information technology.
Prior to being named Deputy Commissioner in January 2014, Mr. Sklamberg served for one year as Director of the Office of Compliance at the FDA's Center for Drug Evaluation and Research (CDER). He led the office in its efforts to protect the American public from unsafe and ineffective drug products. Mr. Sklamberg played key leadership roles in global drug supply chain security, pharmacy compounding oversight, pharmaceutical quality and expanded cooperation with international regulatory partners.
Mr. Sklamberg also served as the FDA's Deputy Associate Commissioner for Regulatory Affairs in the ORA from July 2011 until he joined the CDER in January 2013. Prior to that, he was Director of the ORA's Office of Enforcement. Mr. Sklamberg's work at the ORA led to the development and use of the FSMA's new enforcement tools.
Prior to joining the FDA, Mr. Sklamberg was a federal prosecutor, serving as Deputy Chief of the Fraud and Public Corruption Section in the United States Attorney's Office for the District of Columbia, as an Assistant U.S. Attorney in that office and as a trial attorney in the Justice Department's Public Integrity Section. He specialized in the prosecution of white collar crime.
Mr. Sklamberg is a Barrister of the Edward Bennett Williams Inn of Court. From 1999-2015, he served as an adjunct professor at American University's Washington College of Law, where he taught courses on congressional investigations and white collar crime. Mr. Sklamberg served as a law clerk to Chief Judge Richard S. Arnold of the U.S. Court of Appeals for the 8th Circuit.
Mr. Sklamberg earned a J.D. from Harvard Law School, a master's degree from the Fletcher School of Law and Diplomacy, and a bachelor's degree in economics and political science from Yale University.
Public Service
Deputy Commissioner for Global Regulatory Operations and Policy, U.S. Food and Drug Administration (2014-2017)
Director, Office of Compliance, Center for Drug Evaluation and Research, U.S. Food and Drug Administration (2013-2014)
Deputy Associate Commissioner for Regulatory Affairs, U.S. Food and Drug Administration (2011-2012)
Director, Office of Enforcement, U.S. Food and Drug Administration (2010-2011)
Deputy Chief, Fraud & Public Corruption Section, Office of the U.S. Attorney for the District of Columbia (2007-2010)
Assistant U.S. Attorney, Office of the U.S. Attorney for the District of Columbia (1998-2002, 2005-2010)
Trial Attorney, Public Integrity Section, Criminal Division, U.S. Department of Justice (2002-2005)
Minority Counsel, Special Investigation of the 1996 Election Campaign, Committee on Governmental Affairs, U.S. Senate (1997-1998)