Ian A. Shavitz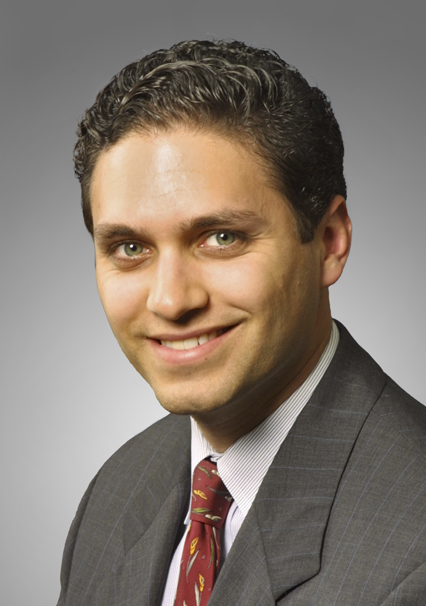 Ian A. Shavitz
Ian A. Shavitz
t

+1 202.887.4590

f

+1 202.887.4288
Ian A. Shavitz represents private-sector, public and tribal clients on a range of environmental, project development, regulatory and policy issues, and is a leader in the firm's complex or controversial projects practice.
Practice & Background
Mr. Shavitz has more than 18 years of experience counseling and advocating for clients on environmental issues associated with developing large-scale infrastructure projects, securing governmental permits and approvals, and advocating for favorable policy decisions and legislation in Congress. Mr. Shavitz has advised state agencies, corporations, municipalities, developers, investors and Indian tribes on a wide variety of issues and development projects associated with energy infrastructure, renewable energy (wind, solar and geothermal), defense facilities, resort and gaming, mixed-use commercial and residential developments, highways, bridges, transit facilities, airports, golf courses, water infrastructure and educational facilities.
He received his J.D. with honors and an environmental law certificate in 1996 from the Pace University School of Law, where he was the editor-in-chief of the Pace Law Review.
Representative Matters
Complex or Controversial Projects Practice
As a leader in the firm's complex or controversial projects practice, Mr. Shavitz assists his clients in navigating the myriad regulatory and political issues that are essential to plan and develop a major project. Drawing on almost two decades of experience advising project developers and other stakeholders on major infrastructure, real estate and transportation projects, Mr. Shavitz crafts and implements multipronged strategies to meet his clients' development needs—from project planning through construction and operations—by working closely with our clients' teams of professionals; project regulators (both local and in Washington, D.C.); federal, state and local elected officials; and project supporters.
Regulatory Practice: Environmental and Project Development
Mr. Shavitz regularly advises clients on permitting and completing environmental studies and securing approvals required under the National Environmental Policy Act (NEPA), the Endangered Species Act, the National Historic Preservation Act and the Clean Water Act. He successfully integrates legal experience into all phases of the project planning and development process to reduce delays and project costs, and minimize litigation risks. Mr. Shavitz has also represented state agencies and developers in environmental litigation, counseled developers and property owners regarding compliance with land use laws, advised energy companies and investors on the legal sufficiency of permits and approvals for renewable energy project development and transactions, served as counsel to a town planning board and zoning board of appeals, and analyzed environmental aspects of corporate and real estate transactions.
American Indian Law and Policy Practice
Mr. Shavitz also works very closely with the firm's American Indian law and policy practice. For his tribal clients, Mr. Shavitz has assisted in securing required approvals for development projects located on and off tribal lands, advised on the environmental aspects of land-to-trust applications and leasing of tribal lands, and drafted provisions of tribal codes and regulations. When a nontribal project will impact or threaten tribal lands, Mr. Shavitz ensures that private developers, state agencies and municipalities follow the laws that protect tribal lands, interests and cultural resources.
Public Law and Policy Practice
In advocating for and advising his clients, Mr. Shavitz works regularly with members of Congress and senior government resource agency officials. Mr. Shavitz has represented clients before the Bureau of Indian Affairs, National Park Service, Bureau of Land Management, Bureau of Reclamation, Environmental Protection Agency, Department of Homeland Security, Department of Defense, United States Air Force, U.S. Army Corps of Engineers, U.S. Department of Housing and Urban Development, and U.S. Department of Transportation. Mr. Shavitz has also counseled clients on issues related to federal grant approval and administration, including procurement, government contracts and labor requirements.
Community Involvement
member of the Olney, Maryland, Zoning Advisory Committee
judge, Jeffrey Miller International Environmental Moot Court Competition
guest lecturer, Pace University School of Law (Spring 2015)
guest speaker, Pace University Washington, D.C., Externship Program.
Speaking Engagements
panelist, "Tribal Land Use Planning, Regulation and Management," Law Seminars International Conference on Tribal Economic Development in the Southwest (April 2015)
guest lecturer, "Siting Energy Projects," Pace University School of Law (April 2015)
panelist, "NEPA and Enhanced Use Leases," Association of Defense Communities Annual Conference (2009)
panelist, "Attorney Round Table and Q&A: Avoiding Potential Legal Hurdles When Developing Projects," 8th Annual National Native American Economic Development Conference (June 2014)
speaker, "Tribal Land Use Planning, Regulation and Management," Tribal Economic Development in the Southwest Conference, Law Seminars International (April 2015)
speaker, Deloitte Alternative Energy Seminar, Environmental Law and Policy Update (September 2012)
panelist, "Protecting Cultural Resources in the Development of Energy Infrastructure," National Congress of American Indians Annual Meeting (July 2010)
presenter, "How to Succeed in the U.S. Army's Upcoming Bid for Renewable Energy Projects" (September 2012).