Ilya M. Rybalkin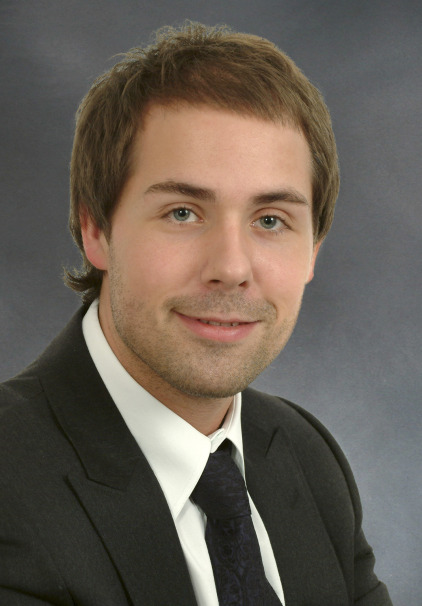 Ilya M. Rybalkin
Ilya M. Rybalkin
t

+7 495.783.7850

f

+7 495.783.7701
Ilya M. Rybalkin's practice focuses on international and domestic taxation and structuring of corporate deals. He advises major Russian companies on structuring their international operations and counsels international companies on Russian investments and activities.
Practice & Background
Mr. Rybalkin also has substantial experience advising on corporate issues in cross-border mergers and acquisitions, corporate restructurings and private equity fund structuring. He has served as lead counsel on many large-scale transactions that have taken place in, or been related to, Russia over the last several years.
In addition, Mr. Rybalkin has significant experience representing clients in complex corporate disputes and developing legal strategies in connection with international litigation and arbitration. He advises clients in a wide range of industries, including oil and gas, mining, energy, retail, real estate and media.
Clients and leading legal directories note that Mr. Rybalkin is a "valuable addition in terms of both M&A and tax capacity" and "can be relied on to solve complicated issues promptly"; that he "dazzles clients with his encyclopedic knowledge of tax law"; and that he "is an increasingly respected figure in Moscow, noted for his productive, calming influence in heated negotiations."
Representative Matters
Mr. Rybalkin's engagements include advising:
Corporate/M&A transactions
Renova, a leading private business group, on the sale of 100% of shares in its logistics and storage business, Multinational Logistics Partnership (MLP), one of Russia and Ukraine's largest and most successful logistics operators and on the consolidation of Renova's shareholding in MLP
Renova, a leading private business group, as a member of the Alfa-Access-Renova (AAR) consortium, in relation to the sale of AAR's stake in TNK-BP to Rosneft for an all-cash consideration of $28 billion
MMC Norilsk Nickel on tax and legal issues in connection with the $970 million sale of its shares in Stillwater Mining Company
MMC Norilsk Nickel in the swap of its stake in OAO OGK-3 for a stake in OAO INTER RAO UES; the deal is considered to be one of the largest in the Russian energy sector, since MMC Norilsk Nickel will become one of the largest private shareholders in Russian energy giant OAO INTER RAO UES
a Russian private equity group on the sale of the largest Russian producer of alcohol and ready-to-drink beverages to a Western private equity group that focuses on the consumer product sector (second largest LBO in Russia).
Tax engagements
the sole shareholder of the largest Russian consumer electronics retail chain on Russian and international tax aspects in connection with a series of complex debt-to-equity conversion transactions that resulted in the establishment of a joint venture with one of the Czech Republic's largest international financial and investment groups (largest deal in Russian retail sector in 2009)
a Moscow-based insurance company on international tax structures in connection with the sale of a majority stake and an option for full ownership to an insurance-based financial services provider
a leading international automotive manufacturer on the tax aspects of one of the landmark deals of 2008 involving a multibillion-dollar disposal of several car brands to an Indian industrial group
various clients on tax-planning aspects of numerous multibillion-dollar international corporate transactions, including, most recently, with the largest producer of nickel and palladium in a $6.3 billion acquisition of a Canadian nickel producer (largest Russian outbound investment ever).
Dispute resolution matters
Renova Industries, one of the Alfa Access Renova (AAR) members, on strategic issues related to a shareholder dispute with BP plc related to the announced Arctic deal-and-share swap
the significant shareholder of a Russian telecommunication group in the development of an international and Russian litigation strategy to disallow a potential transaction violating its corporate rights and Russian laws on strategic investments; the legal position designed for the client was upheld by three court instances, including the Russian Federation High Arbitrazh Court
a joint venture of an industrial group and a leading private business group in the settlement of a long-term and complex corporate dispute with a large energy company
two foreign shareholders of the Ukrainian oil refinery on various strategic and legal issues related to the alleged expropriation of their equity stakes in a major JV.
Awards & Accolades
Mr. Rybalkin and his achievements in various disciplines have been recognized by the leading legal ranking publications, including:
The Best Lawyers 2018 - ranked among top Corporate, M&A, Energy and Natural Resources and Tax lawyers in Russia
Chambers Global 2009-2017 - ranked among top Corporate, M&A lawyers in Russia
Chambers Europe 2017 - ranked among top Corporate, M&A and Tax lawyers in Russia
The Legal 500 EMEA 2007-2017
European Legal Experts 2008, 2010
The Best Lawyers 2010-2017 - ranked among top Corporate, M&A and Tax lawyers in Russia
Languages
Russian
English
German
French