Ishita Gupta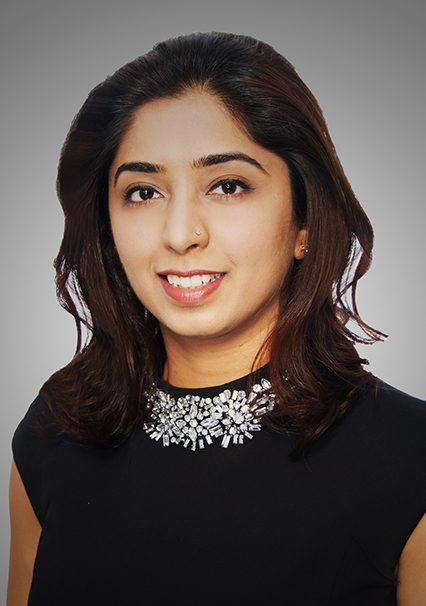 Ishita Gupta
Ishita Gupta
Ishita Gupta is a registered foreign lawyer in Akin Gump's Hong Kong office.
Ishita Gupta's practice focuses on organization and operation of investment funds. She is an associate in the firm's investment management practice, and is a member of the firm's India practice.
Practice & Background
Ms. Gupta represents fund sponsors in establishing, operation and management of domestic and offshore private equity and hedge funds in multiple jurisdictions.
Ms. Gupta has worked closely with the Ministry of Corporate Affairs, Law Commission and the Competition Commission of India. She has prior experience at leading law firms where she assisted with regulatory compliances, mergers and acquisitions, private equity and Indian competition law.
Ms. Gupta completed her B.A., LL.B. and graduated with First Class Honors from India in 2013. She subsequently pursued her LL.M. in Corporation Law from New York University in 2014. She is a member of the Bar Council of India and the American Bar Association.
Representative Matters
Ishita's recent engagements include assistance in the representation of:
a social impact fund focused on underdeveloped markets in Bangladesh, Indonesia, Pakistan and Sri Lanka.
a U.A.E. sovereign wealth fund in its multi-million dollar investment in a fund managed by one of the largest credit-oriented alternative asset managers in the world and a major participant in the leveraged finance marketplace.
a Singapore based venture capital firm in relation to the formation of various co-investment vehicles alongside of their VC fund, including structuring a co-investment in an online platform enabling individuals and business owners in Indonesia to open and maintain their no-cost online stores.
a lead Singapore based investor in its first investment into a CLO debt platform.
a Pakistani investment bank, in its plans to form an investment management business for investment in Pakistan and elsewhere in South West and South East Asia.
a U.A.E sovereign wealth fund in its co-investment in a leading global designer and manufacturer of commercial laundry equipment.
a prominent Singapore based fund in the formation of a global feeder fund committing significant resources to Asia Pacific, North America, Europe and emerging markets worldwide, with the aim of raising third party money for its existing proprietary fund structure.
one of the first significant international fund-raises for private equity investing in Pakistan focused on small-to-medium enterprises and seeking investments from international institutional investors.
the largest investor of a private equity fund focused on Greater China.
a venture capital fund aiming to provide Asian start-ups with access to Silicon Valley expertise and resources.