Ivan P. Meleshenko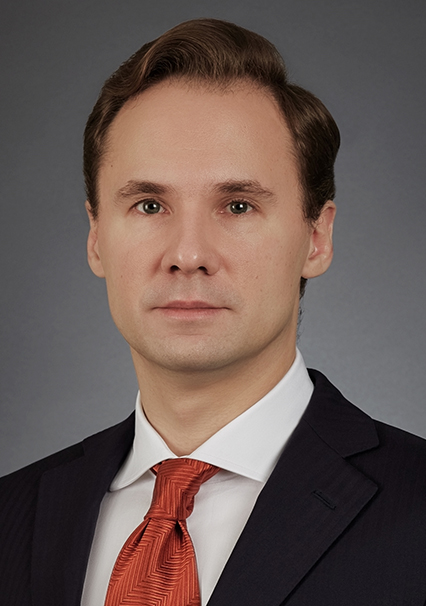 Ivan P. Meleshenko
Ivan P. Meleshenko
t

+7 495.783.7821

f

+7 495.783.7701
Ivan P. Meleshenko's practice focuses on international and domestic tax issues.
Practice & Background
He advises Russian and foreign companies on the tax-efficient structuring of intercompany loans and other financial transactions, as well as on tax-optimized corporate restructuring and merger and acquisition transactions. He also advises clients on transfer pricing.
Mr. Meleshenko has substantial experience advising Russian and foreign companies on tax issues related to real estate development and construction projects. He has also advised clients on tax issues in connection with leasing transactions, including real estate leasing, and has worked on the structuring of distribution schemes, including tax and customs planning. Mr. Meleshenko also has experience advising on international tax aspects and special customs regimes, including free zone, franco warehouse, processing and temporary import.
Prior to joining Akin Gump, Mr. Meleshenko worked in the Moscow office of an international law firm.
Representative Matters
Mr. Meleshenko's engagements include:
advising on tax planning aspects of the Norilsk Nickel Group's US$6.3 billion acquisition of LionOre Mining International
advising on international tax structures in connection with the sale of a majority stake and an option for full ownership of OOO NASTA Insurance Company to Zurich Financial Services Group
advising OJSC Ammoniy on all tax-related issues in connection with the framework agreement and early work agreement with Mitsubishi Heavy Industries and Sojitz Corp Ltd., related to the construction project of a large chemical complex for production of mineral fertilizers in Tatarstan, Russia
advising OGIP Ventures, a joint venture of Access Industries and Renova Group (two members of AAR, a consortium of Alfa Group and Access/Renova holding 50 percent in TNK-BP) on Russian and international tax issues related to the shareholders' dispute with British Petroleum
advising Renova Orgsyntes in tax structuring its acquisition of a majority stake in the leading chemical producer OAO "Khimprom" in Novocheboksarsk
advising Ford Motor Company on the tax aspects of one of the landmark deals of 2008 involving Ford's US$2.3 billion disposal of Jaguar and Land Rover to Tata Motor
advising in connection with multimillion greenfield investment project of Volkswagen AG in Kaluga Region, representing the investor in negotiations with the Ministry of Economic Development and Trade of the Russian Federation regarding tax and customs concessions
representing a major Russian oil company, as well as its affiliated companies, in a consolidation process involving a shareholding in the largest oil refinery located in the CIS
advising Eldorado Group (Eldorado), the largest Russian consumer electronics retail chain, on global restructuring involving such jurisdictions as Luxembourg, Isle Of Man, Netherlands, Germany, Cyprus and Russia
advising Eldorado on Russian and international tax aspects in connection with a series of complex debt-to-equity conversion transactions resulting in the establishment of a joint venture with PPF Group, the Czech Republic's largest international financial and investment group
advising a major Russian industrial company of the non-resources sector on its tax and corporate restructuring
advising on tax structuring and US$1 billion private equity fund formation for real estate investments in Russia, Europe and Asia
advising the beneficiary owner of a major Russian private downstream oil and gas group, in connection with its US$1.1 billion disposal of its gasoline operations in Russia and Ukraine
advising a major Russian retail chain on tax optimization for the use of the company's real estate in Russia
advising a major Russian oil company on corporate and tax restructuring of activities of all of its affiliated world oil traders
advising on tax optimization in Russia and other jurisdictions related to the sale of shares in one of the major Russian oil companies
advising a major Russian fruit exporter on global restructuring of the group and tax optimization for use of group's real estate, including plantations outside Russia.
Awards & Accolades
The Best Lawyers 2017-2018 - ranked among top Corporate, Customs and Excise and Tax lawyers in Russia.
Languages
English
German
Russian