Jack Bradley-Seddon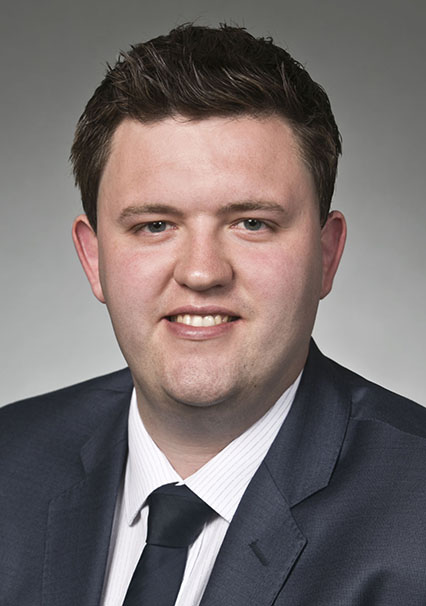 Jack Bradley-Seddon
Jack Bradley-Seddon
t

+44 20.7661.5399

f

+44 20.7012.9601
Practice & Background
Jack Bradley-Seddon is an associate in the London litigation team where he specialises in complex commercial litigation across a range of sectors. He regularly acts for high net worth individuals, investment funds and insolvency practitioners; and his current and recent representations include a range of high-value and cross-border disputes, including a multi-million dollar fraud claim in the Cayman Islands.
He has particular experience in dealing with the Registrar of Companies and Companies House, having coordinated with them extensively, sought orders against them (including for rectification of the Register, and for disclosure of documents pursuant to the Norwich Pharmacal jurisdiction), and assisted directors facing criminal charges arising out of an alleged failure to comply with a filing deadline.
As well as his fee-earning work, Mr. Bradley-Seddon is involved in pro bono projects.
Prior to joining the firm, Mr. Bradley-Seddon trained in the London office of a magic circle law firm, having studied Law at St. John's College, Oxford University.
Representative Matters
Acting for a high net worth individual in a complex and high value shareholder dispute with a private equity investor. The dispute included litigation in the London Commercial Court involving alleged breaches of a number of different agreements, including employment issues arising from an alleged repudiatory breach of a service contract. The dispute also includes related committal proceedings, as well as connected litigation in the Cayman Islands and Switzerland.
Two appeals in the Administrative Court, together with related Judicial Review proceedings, seeking to appeal a decision made by a regulator in the context of a new regulatory regime, as well as to challenge the compatibility of certain of the regime's regulations on human rights grounds.
Acting for the liquidators of a substantial fuel trading and distribution company in an arbitration commenced against a contractual counterparty under the rules of the London Maritime Arbitrators' Association for non-payment of monies owed under a bunker supply contract.
Acting for two major Russian corporates in separate proceedings brought in the Companies Court against (inter alia) the Registrar of Companies, seeking rectification of the register of companies pursuant to section 1096 of the Companies Act 2006. One set of proceedings included successfully seeking a Norwich Pharmacal order against the Registrar for disclosure of certain documents.
Representing certain partners of BDO LLP as the provisional liquidators of a Luxembourg securitisation vehicle in connection with applications to the English Court for directions in the context of a proposed company voluntary arrangement.
Advising a high net worth individual with investments in the Seychelles in relation to both actions taken by Seychelles' regulators and professional negligence claims which the individual could bring against their financial advisers.
Mr. Bradley-Seddon's experience as a trainee included working on three cases recognised in The Lawyer's "Top 20 Cases" of the year (Deutsche Bank v Unitech; Re Lehman Brothers International (Europe): 'Waterfall II'; and JSC BTA Bank v Ablyazov & Ors (acting for KPMG as the Court-appointed receivers of the assets of Mukhtar Ablyazov)).
Awards & Accolades
The One Essex Court Times Law Awards (Runner-up, 2016)
Fellow, The Winston Churchill Memorial Trust (granted for research into the implementation of pro bono schemes in law firms across the USA and Australia) (2013)
The Law Society's Junior Lawyers Division essay competition (Runner-up, 2012)
The Target Jobs Law Undergraduate of the Year (Winner, 2011, UK-wide competition)
Fellow, The Royal Society of Arts