James Eugene Fitzgerald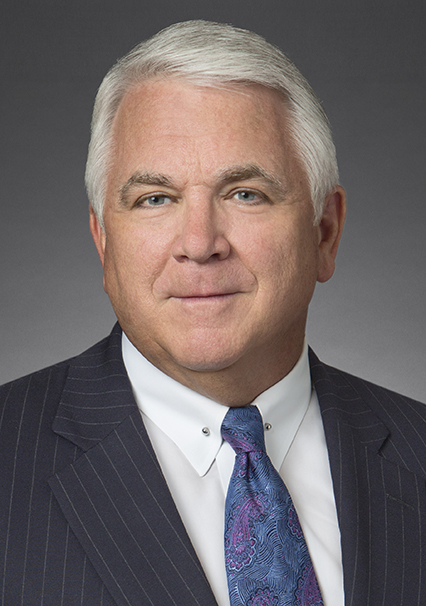 James Eugene Fitzgerald
James Eugene Fitzgerald
t

+1 310.229.1050

f

+1 310.229.1001
James E. Fitzgerald has a broad complex commercial litigation practice representing insurance companies and major corporations around the country in federal and state courts.
Practice & Background
Mr. Fitzgerald has tried more than 40 jury cases in federal and state courts around the country, and has handled numerous arbitrations before the American Arbitration Association (AAA), Independent Film and Television Alliance, National Association of Securities Dealers (NASD) and Financial Industry Regulatory Authority (FINRA). He also advises major corporations in connection with internal corporate investigations concerning both civil and criminal liability.
Mr. Fitzgerald received his J.D. from Fordham University Law School in 1979. He serves as an instructor as an instructor at the National Institute for Trial Advocacy teaching trial and litigation skills.
Mr. Fitzgerald has been recognized by Chambers USA, Martindale-Hubbell and Super Lawyers. He is a frequent speaker and moderator, including CLE programs, on the topics of insurance coverage, bad faith, claims handling and general litigation/trial skills.
Representative Matters
Prosecuted California federal action involving multiple defendants engaged in issuing fake workers compensation insurance coverage to hundreds of companies/purported insured by obtaining temporary restraining order and preliminary injunction to shut down the fraud; recovered millions of dollars for insurer, while assisting various states' agencies investigating this nationwide fraud
Lead counsel in defense of major bank in $200 million claim brought by film distributor over the financing of 12 films resulting in 7 week arbitration before the Independent Film and Television Alliance resulting in a defense verdict and $10 million attorneys' fee award in favor of client bank
Defended major insurers in $1.4 billion first and third party coverage and bad faith environmental insurance coverage case in Texas state court, and companion California state action, arising out of California superfund sites
Represented major insurer in connection with its prosecution of its Program Manager and Claims Servicing Agent for a Collateral Asset Protection Program (automobile GAP coverage), and ultimate judgment for $7.5 million in favor of insurer, while also representing the insurer in federal rescission and fraud action against major auto manufacturer selling GAP insurance through insurer's MGAs
Prosecution of federal fraud cases (on behalf of major insurer) against independent adjusters, engineers and contractors arising out of fraudulent damage claims for earthquake affected homes resulting in judgment of millions of dollars, including punitive damages, for insurer. Assisted federal authorities in securing indictments and ultimate incarceration of same defendants
Coordinated defense of several hundred bad faith lawsuits against insurer arising out of Northridge earthquake; tried eight such cases - all to defense verdict
Defense of class action lawsuits alleging discrimination on grounds of race and national origin on behalf of major insurer
Successful 19-year prosecution of insurance coverage case on behalf of policyholder drug manufacturer (Dart Industries) for coverage of 3000 DES product liability cases, which resulted in California Supreme Court decision in Dart v. Commercial Union Insurance Co. (2003)
Assist property & casualty insurers in writing insurance policies, endorsements and revising policy forms.
Community Involvement
Instructor, Trial Advocacy Skills, National Institute for Trial Advocacy (1990-present)
Director and Member, Executive Committee of Center for Civic Mediation (2010-present)
Member, American Bar Association
Member, New York State Bar Association
Member, Los Angeles County Bar Association
Settlement Officer, L.A. Superior Court
Awards & Accolades
AV Preeminent Attorney, Martindale-Hubbell (2017)
Chambers USA (2014)
Super Lawyers (2009-2018)
Speaking Engagements
Speaker, "The Attorney-Client Privilege and Work-Product Doctrine for In-House Insurance Counsel," 28th Annual ACIC General Counsel Seminar, July 2017
Speaker, "Insurance Coverage and the Deal – Insurance in Business Transactions," Bridgeport, February 2013
Speaker, "Climate Change Litigation: How It Affects Insurers," Association of California Insurance Companies Conference, July 2010
Speaker, "Catastrophic Event Insurance Claims," American Conference Institute, 2006.