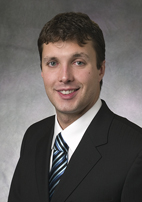 James Loughlin Duncan III
James Loughlin Duncan III
t

+1 713.250.2227

f

+1 713.236.0822
James L. Duncan III's practice encompasses all aspects of intellectual property protection, with a focus on complex patent and trademark litigation.
Practice & Background
Mr. Duncan has experience in all aspects of patent infringement litigation, including case preparation, discovery, depositions, expert preparation, claim construction, trial preparation, trial, and post-trial. He also has experience in federal trademark infringement and unfair competitor matters, including preliminary injunction hearings. Mr. Duncan's litigation experience involves a diverse group of clients, including clients in the medical device, biotechnology, oilfield, Internet software, digital television, computer hardware and software, automotive industry, and chemical industry.
In addition to litigation, Mr. Duncan also has experience prosecuting patent and trademark applications; licensing and assignment of patents, trademarks, copyrights, and other intellectual property; opposition proceedings before the European Patent Office; and counseling clients regarding intellectual property strategy. Mr. Duncan is also involved in providing pro bono legal services to the community.
Prior to entering law school, Mr. Duncan was a process and project engineer for Cytec Industries, Inc. He received his B.S. in chemical engineering, with a focus in biomedical engineering, and a minor in international affairs from the Georgia Institute of Technology in 2003. Mr. Duncan is a member of the Houston Bar Association, Houston Young Lawyers Association, Federal Bar Association, American Bar Association, American Intellectual Property Law Association, and the Garland R. Walker American Inn of Court. Mr. Duncan also chairs the Houston office's Associate Committee.
Representative Matters
Mr. Duncan's recent experience includes:
defending an international manufacturer of solid state drives in patent litigation involving non-volatile semiconductor memory devices (E.D. Tex.)
defending a leading seller of digital televisions in patent litigation involving accelerated Java hardware and software (N.D. Cal.)
defending a leading seller of digital televisions in patent litigation involving decoding digital television broadcast signals (D. Mass).
secured a favorable settlement and dismissal on behalf of a major Internet and mobile phone advertisement provider in patent litigation involving targeted advertising systems (N.D. Tex.)
defending an international manufacturer of medical devices in patent litigation related to cardiac catheter technology (W.D. Ok.)
defending an oil and gas company in patent litigation involving drilling tool technology (S.D. Tex.)
securing a favorable settlement and dismissal on behalf of leading telecommunications provider in patent litigation involving data transfer in mobile phones (N.D. Tex.)
representing a global medical device company and top-ranked university in multiple patent infringement suits against competing global medical device manufacturers (W.D. Tex.)
successful defense and dismissal on behalf of a leading railway company in a patent infringement suit related to software for customer service management and tracking (S.D. Fla.)
successful defense and favorable settlement on behalf of an automobile components manufacturer in patent litigation involving heavy-duty truck and trailer suspension systems (N.D. Ill.)
long-term strategic counseling and advice for one of the top ophthalmic medical device companies, focusing on refractive medical devices, lasers, and lenses
defending an ice cream manufacturer in trademark litigation (S.D. Tex.)
representing an inmate in civil rights litigation against prison guards (E.D. Tex.)