Jeff Quinn-Cane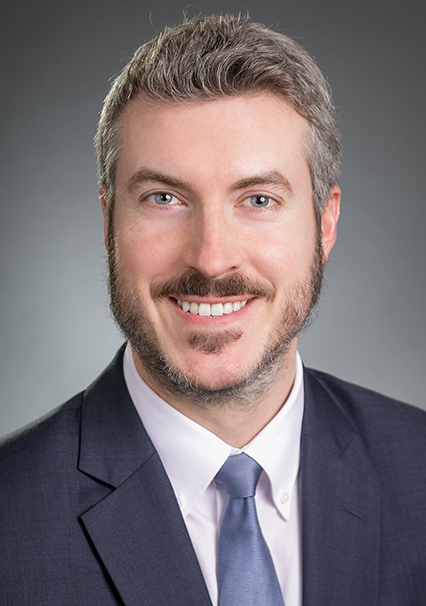 Jeff Quinn-Cane
Jeff Quinn-Cane
t

+1 415.765.9530

f

+1 415.765.9501
Jeff Quinn-Cane is a member of the firm's global project finance practice, and he focuses on project finance, mergers and acquisitions, and project development in the renewable energy industry.
Practice & Background
Mr. Quinn-Cane primarily represents project developers, sponsors, lenders, and investors in international and domestic transactions relating to utility-scale wind and solar-powered generating facilities, as well as solar-powered distributed generation. He also has extensive experience representing electric utilities, both in the United States and abroad.
Mr. Quinn-Cane received a J.D. and an M.B.A. in 2013 from the University of California, Los Angeles, where he was managing editor of the Journal of Environmental Law and Policy and a member of the UCLA Anderson M.B.A. Honor Society. He received a B.A. in 2005 from Pomona College, where he majored in mathematical economics.
Representative Matters
Mr. Quinn-Cane's recent engagements include:
representing the procurer in the development and financing of a 1,177 MW photovoltaic solar project
arranging $60 million credit facilities (including a revolving facility and a bank guarantee facility) to support the client's global business of developing and constructing utility-scale and commercial solar projects
representing a major utility in the United Arab Emirates (U.A.E.) on corporate commercial, government procurement, policy and regulatory matters, such as engineering, procurement and construction (EPC), interconnection, cooperation and strategic alliance, power transmission and service agreements, asset transfer transactions, smart-grid and renewables initiatives, and corporate governance
leading negotiations for a $7.6 million equipment purchase and installation agreement that has since formed the basis of an additional $23.7 million in procurement contracts
representing the purchaser in the acquisition of an equity interest in a portfolio of photovoltaic facilities containing 37 MW of operating projects and 170 MW of projects in development
preparing a full suite of corporate contract templates for an Abu Dhabi governmental authority, including a framework purchase agreement, high-value and low-value purchase orders, a framework manpower agreement, IT licensing and development agreements, a request for quotations, and multiple forms of consulting agreements
representing SunPower Corporation in the negotiation of an EPC and Operations and Maintenance (O&M) contract for a 70 MW solar facility in the Diego Almagro area of Chile
advising on agreements for the lease of residential solar panels
representing an Abu Dhabi-based purchaser in the acquisition of 60 MW of battery energy storage systems
assisting the Abu Dhabi Airports Company on various contractual matters
representing the lenders in a proposed $75 million refinancing of a 100 MW wind project
providing incorporation advice to foreign entities seeking to expand operations to the U.A.E.
negotiating the resolution of multimillion-dollar international commercial disputes for a U.A.E.-based regulatory agency and drafting settlement arrangements related thereto
consulting on the adaptation of an Abu Dhabi electricity policy to incorporate distributed generation
analyzing and interpreting regulations to advise governmental and private clients across numerous business sectors in the U.A.E. and the Emirate of Abu Dhabi
conducting a due diligence review for a portfolio of 61 PV facilities with a potential price of $150 million
drafting and negotiating staff supply agreement with a total contract value of $77 million.
Awards & Accolades
"Large Scale Solar Project of the Year" - Middle East Solar Industry Association Solar Awards 2018
"Middle East & Africa Power Deal of the Year" - Project Finance International Yearbook 2018
"Solar Project Financing of the Year" - TXF News' Perfect 10 Deals of the Year 2017
"Middle East and North Africa Solar Deal of the Year" - IJGlobal 2017 Awards
Part of the team which was named the Middle East Infrastructure & Energy Team of the Year at the 2017 Oath Middle East Legal Awards.
Served on the team which was recognized at the 2017 Middle East Legal Awards as the Highly Commended law firm in the category of Infrastructure and Energy Projects Team of the Year.
Speaking Engagements
International Conference on Renewable Energy Technologies (presenter – "Jobs, Pollution, and Independence: The Politics of Renewable Energy in the United States") Coimbatore, India, December 2011.