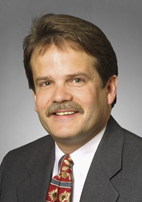 Jorge Lopez Jr.
Jorge Lopez Jr.
t

+1 202.887.4128

f

+1 202.887.4288
Jorge Lopez Jr. heads the national health industry practice. The health practice's clients include major academic medical centers, health care systems, manufacturers of drugs and devices, managed care enterprises, lenders and investors involved with health industry projects and various other health care-related enterprises.
Practice & Background
Mr. Lopez has more than two decades' worth of experience advising clients on a wide range of health regulatory and public policy issues. He has advised clients on many of the major congressional health care initiatives considered in the past 20 years—including the Clinton Administration health care reform proposal, the Balanced Budget Act of 1997, the Medicare Modernization Act of 2003 and the Affordable Care Act of 2010—and the implementation of many of these initiatives by the federal Centers for Medicare and Medicaid Services. He has particular experience in matters involving health care policy and regulation affecting cancer care; applications of the federal fraud and abuse laws to the hospital, pharmaceutical, pharmacy and medical device industries; and issues relating to the Health Insurance Portability and Accountability Act (HIPAA) and other state and federal privacy laws.
From October 1991 until November 1992, Mr. Lopez served as a legal adviser to Bill Clinton's presidential campaign. He advised the campaign on delegate selection, ballot access, electoral college and other matters.
Mr. Lopez is a member of the American Health Lawyers Association.
Community Involvement
Served on board of directors of the D.C.-area Catholic Charities or one of its affiliates since 1985
Served as board chairman to Anchor Mental Health, a large provider of services to mentally disabled adults in the D.C. area, from April 2003 to June 2004
Member of the American Health Lawyers Association.
Awards & Accolades
Recognized by Washingtonian magazine as a top lawyer in the category of health care (2013)
Best Lawyers in America (2013-2016) for health care law
Recognized by Washington, D.C. Super Lawyers in the health care practice area (2013-2015)
Chambers USA: America's Leading Lawyers for Business (2008 to present) – health care.
Speaking Engagements
Speaker, "Payment Reforms," PLI Webast, Health Care and Life Sciences Law 2014
"Affordable Care Act: How it Impacts Your Employees & Your Organization's Bottom Line," National Automatic Merchandising Association (NAMA) Webinar (July 24, 2013)
"Navigating the Politics of Pricing and Reimbursement: Strategies for the Aftermath of Health Care Reform," American Conference Institute (June 27, 2012)
"Promise and Pitfalls: Health Reform's Medicare ACO Shared Savings Program," Seton Hall Law Review (October 28, 2011)
"What's Next for Health Care? Will the Health Care Reform Law Really Work?" 2010 Annual Conference: Transforming Economic & Regulatory Challenges Into New Workplace Opportunities (October 25, 2010).