Julie S. Feldman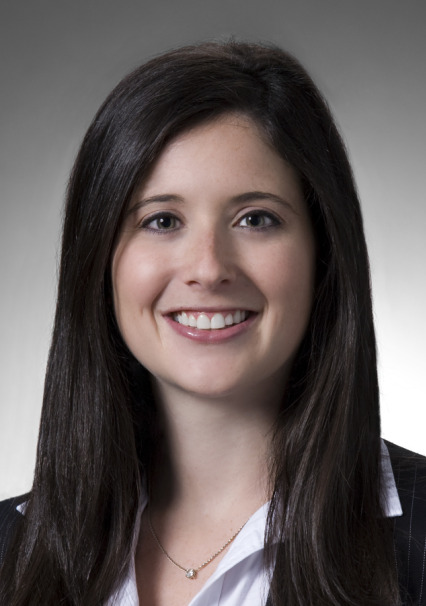 Julie S. Feldman
Julie S. Feldman
t

+1 214.969.4790

f

+1 214.969.4343
Julie S. Feldman's practice includes all aspects of corporate and securities law. Ms. Feldman has represented domestic and non-U.S. clients in a range of corporate transactions, including mergers and acquisitions, public offerings and various private equity transactions.
Practice & Background
Ms. Feldman received her B.S. with highest honors in corporate communications, with a certification in business foundations, in 2005 from the University of Texas at Austin. In 2009, she received her J.D. from Southern Methodist University, where she graduated magna cum laude and as a member of the Order of the Coif. She also served as an articles editor of the SMU Law Review Association and was published in the Journal of Air Law and Commerce.
Ms. Feldman is a member of the State Bar of Texas and the Dallas Bar Association.
Representative Matters
Ms. Feldman's recent representations include:
a public consumer products company in ongoing general corporate and securities matters, including its Securities Exchange Act filings, equity line of credit, stock option repricing tender offer and reverse stock split
a French steel pipe company in general corporate matters, financing arrangements and acquisitions
a marketing services company in its sale to a strategic buyer and subsequent $200 million sale of the buyer to another strategic buyer
a medical practice in its restructuring as a medical service organization and investment by a private equity firm
a public television show in its sale to a private equity company
a public medical insurance and financial services company in ongoing corporate and securities matters, including its $223 million sale via merger to a competitor
an insurance brokerage company in its sale to a competitor
a newspaper conglomerate in its exit from bankruptcy
a data systems company in multiple acquisitions
an independent oil and natural gas company in its initial public offering
private equity firms as selling stockholders in public equity offerings
a nonprofit corporation in its formation and application for tax-exempt status, as well as ongoing corporate governance
local, national, private and public companies regarding general corporate and securities matters.
Community Involvement
Ms. Feldman's community, civic and charitable activities include:
member of the board of directors of the North Texas/Oklahoma Chapter of the Anti-Defamation League
member of Attorneys Serving the Community.
Awards & Accolades
Recognized as a Texas Rising Star by Super Lawyers (2017)