Kate Huggins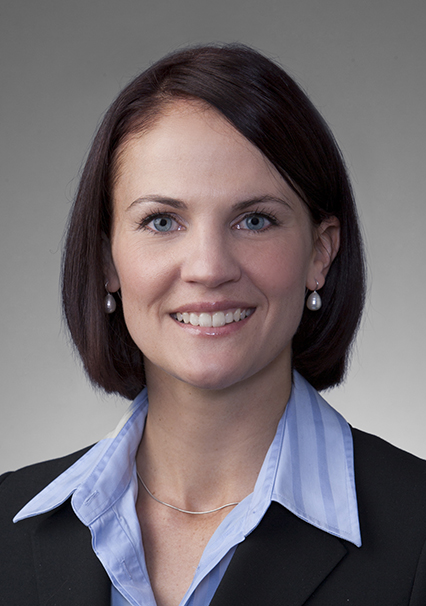 Kate Huggins
Kate Huggins
t

+1 713.220.8103

f

+1 713.236.0822
Kate Huggins focuses her practice on banking and finance and international corporate and project transactions.
Practice & Background
Ms. Huggins has extensive experience in a variety of domestic and cross-border financing and projects transactions and general corporate matters. Her clients are oil, gas and energy companies, commercial lenders, multilateral lenders, export credit agencies, funds and distressed debtors. Her representations include secured and unsecured senior, mezzanine and subordinated financings and private placements of debt securities for acquisition, bridge, project and working capital purposes. She also provides advice with respect to hedge products and intercreditor issues.
Ms. Huggins has acted on multiple projects situated in the United States, Turkey, Australia, Russia, Romania, Hungary, Greece, Cyprus and Saudi Arabia across a broad range of industries including oil and gas, electricity generation and distribution, mining, transportation, refining and manufacturing. Prior to joining Akin Gump, Ms. Huggins worked for an international firm based in Australia and in the Frankfurt office of a U.K. magic circle firm, which included a 12-month in-house secondment to the Central and Eastern European team at the European Investment Bank in Luxembourg. She is licensed to practice in Texas, England and Wales and Western Australia.
Representative Matters
Ms. Huggins' representations include advising:
a global alternative asset investment manager in connection with a synthetic risk transfer transaction related to a €705 million portfolio of loans located in Austria and Germany
Sanchez Energy Corporation in connection with its $1.5 billion revolving credit facility and related hedging agreements and its $1.15 billion of privately placed debt securities
a distressed borrower in connection with its $1.75 billion U.S. and Canadian syndicated debt facilities and its $1.2 billion of debt securities
Trinity Opportunities Limited as the administrative agent of a $275 million term loan to an Australian media production company
a major real estate investment trust in connection with its $250 million revolving credit facilities
a Russian oil and gas company in connection with its joint venture with a U.S. private equity backed E&P company and the Mexican government
a U.S. MLP oilfield service provider in connection with several terminal use and pipeline transportation services agreements entered into with a supermajor oil and gas company
an international pipe manufacturer and an international oil and gas company in connection with in-house presentations and handbooks regarding the structure of, and risk allocation in, their standard form goods and service agreements
a U.S. petrochemical company in connection with joint use agreements for its power generation and refining facilities in Saudi Arabia
the syndicate of lenders, including IFC, EBRD, NIB and Vneshecombank, in connection with the €1.2 billion privatization, reconstruction and development of St Petersburg's Pulkovo Airport – the first PPP project in Russia financed by syndicated loan*
the EIB in connection with the project financing of a wind power electricity generation facility in Cyprus*
a syndicate of lenders, including EBRD, EIB, KEXIM and K-Sure, in connection with the $1 billion project financing of the Eurasia Bosphorus underwater car tunnel BOT project in Turkey*
the lenders in connection with multiple power plants in Turkey, including a $1.2 billion dam and hydro power project operating on a merchant basis and a geothermal power plant*
a syndicate of lenders, including IFC and EIB, in connection with the project financing of EnerjiSA's €1 billion portfolio of green field hydro, gas and coal power plants in Turkey*
a syndicate of lenders in connection with the acquisition financing of two Turkish state-owned electricity distribution companies by way of bank guarantee facilities*
the EIB in connection with a merchant combined cycle gas power plant in Greece to be financed on the basis of bond loan facilities*
a syndicate of international commercial lenders in connection with the construction and operation of a steel mill in the Ukraine.*
* Transactions completed while working with a prior firm.