Kelly G. Stephenson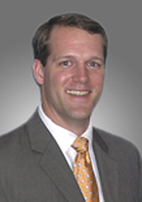 Kelly G. Stephenson
Kelly G. Stephenson
t

+1 202.887.4429

f

+1 202.887.4288
Kelly Stephenson is counsel with Akin Gump Strauss Hauer and Feld LLP's international trade practice. He focusses on U.S. law and policy affecting international trade and business, national security, economic sanctions, antiboycott, and anticorruption.
Practice & Background
Mr. Stephenson advises clients on U.S. law and policy affecting international trade and business, particularly in the areas of the International Traffic in Arms Regulations (ITAR), Export Administration Regulations (EAR), Office of Foreign Asset Control (OFAC) regulations and antiboycott laws. He has counseled clients in a variety of industries, including aerospace and defense, medical technologies, and business technology/communications services.
Mr. Stephenson's expertise is centered around:
Conducting internal investigations, drafting and preparing voluntary disclosures, responding to government inquires, and investigation management.
Developing compliance programs and corrective actions based on root-cause analysis and relevant business-specific risk profiles.
Developing automated compliance tools and web applications in conjunction with IT specialists.
Analyzing information systems to identify potential areas of unauthorized access to protected data, assessing compliance with EAR encryption-related controls, and developed internal compliance programs.
Mr. Stephenson received his J.D. with honors from The University of Texas School of Law where he was a Rapoport Center Scholar and served as the editor-in-chief of the Texas International Law Journal. Prior to joining Akin Gump, he was a law clerk in the U.S. District Court for the Western District of Texas, El Paso. Mr. Stephenson served as a Peace Corps volunteer in The Gambia, studied abroad in South Africa, and interned for the International Criminal Tribunal for Rwanda. As a student attorney for The University of Texas School of Law National Security Clinic, he assisted with the habeas representation of a detainee at Guantanamo Bay, addressed international humanitarian law and drafted a brief on detention authority.