Konstantin V. Mineev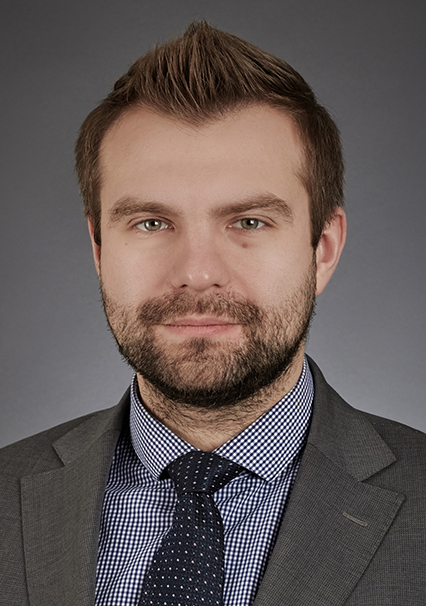 Konstantin V. Mineev
Konstantin V. Mineev
t

+7 495.783.7831

f

+7 495.783.7701
Konstantin V. Mineev is a counsel in the Moscow office and focuses his practice on mergers and acquisitions. Mr. Mineev is also experienced in advising on corporate structuring matters and competition aspects of M&A transactions. Mr. Mineev concentrates on the retail and oil and gas industries as well as working for leading financial institutions.
Practice & Background
Prior to joining Akin Gump, Mr. Mineev was an associate with a major international law firm in Moscow.
Representative Matters
Mr. Mineev's engagements include:
advising Russian investment company O1 Group on the sale of 12 percent of the total issued share capital in O1 Properties Limited by O1 Group subsidiary Centimila to a leading international bank for a consideration of $200 million and advising O1 Group on a related secured financing
advising Finstar, a major Russian financial group, on the acquisition and further disposal of Rive Gauche, a major premium perfume retail chain
advising O1 Properties on the acquisition of Lesnaya Plaza
advising shareholders of the CJSC Mosmart – one of the biggest retail food chains in Moscow – on the sale of 100% of the company
advising a Russian financial group on acquisition of retail finance business in the Baltic states
advising Alfa-Access-Renova consortium (AAR) on the amendment and restatement of the shareholders agreement for TNK-BP, the leading Russian oil company formed by the merger of BP's and AAR's Russian and Ukrainian oil and gas assets
representing Urals Energy, a leading Russian independent oil company, in connection with the US$590 million acquisition of Taas-Yuriakh Neftegazodobycha, a privately owned Russian exploration and production company
advising Geotech Oil Services Holding, a major Russian oilfield services company, on the US$100 million private placement of shares to institutional investors
advising Otkritie Financial Corporation on the sale of a 19.9% interest to Russian state-owned bank JSC Bank VTB
advising ING Continental Europe on the sale of a non-state pension fund business in Russia to Aviva plc
representing Altimo (former Alfa Telecom) in connection with various corporate matters under Russian law in the telecommunication sphere
advising Rusnano, a Russian state corporation in the sphere of high technologies, on a number of hi-tech joint venture projects
advising the Cherkizovo Group, one of Russia's leading integrated diversified meat producers, on the US$143 million acquisition of 100% of the shares in the holding company of OAO Chicken Kingdom from a group of US private equity investors
advising Prof-Media Group, a major Russian media holding, on the US$360 million acquisition of the MTV Russia
representing Cersanit, Magellan Pro-Equity Fund, in connection with US$61 million acquisition of Lira Ceramica group, a major Russian ceramic tile producer
advising a major Japanese investment bank on acquisition of a minority stake in a Russian railroad transportation company
representing major Chinese power generation company in connection with a joint venture project in Russia.
Languages
English
Russian