Larissa Calva Ruiz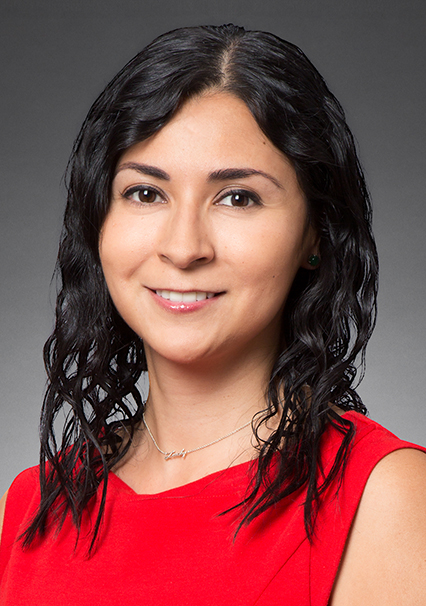 Larissa Calva Ruiz
Larissa Calva Ruiz
t

+1 310.229.1063

f

+1 310.229.1001
Larissa Calva Ruiz is a member of the global project finance practice, and she focuses on domestic and international business transactions.
Practice & Background
Ms. Calva Ruiz specializes in corporate practice and has represented domestic and international clients in connection with mergers and acquisitions, cross-border transactions, joint ventures, foreign investment and incorporation of entities. She has also represented domestic and international clients before federal and local courts in connection with contract and business tort claims.
Ms. Calva Ruiz received her law degree with honors in 2003 from the Universidad lberoamericana in Mexico City (Licenciatura en Derecho, a Juris Doctor equivalent) and a Master of Laws degree in international and comparative law from the University of California, Los Angeles School of Law in 2008.
Representative Matters
Ms. Calva Ruiz's recent engagements include:
various commercial and transactional matters representing a domestic bank and its foreign affiliate
outside general counsel for Barcel USA, LLC, a U.S. subsidiary of Grupo Bimbo
complex commercial litigation involving trade secret misappropriation, breach of contract and trademark infringement for a prominent food company
purchase by Grupo Sadasi of 100 percent of the shares in Altta Homes, S.A. de C.V., a Mexican homebuilder, from Walton Street Capital
acquisition of Chieftain Safety Manufacturing by Fire-Dex, LLC
incorporation of representation offices of Grupo Bimbo in Beijing and Shanghai
joint venture between Grupo Lala and Grupo Bimbo, resulting in the incorporation of Innovación en Alimentos, S.A. de C.V.
joint venture between Barcel (subsidiary of Grupo Bimbo) and Grupo Arcor, resulting in the incorporation of Mundo Dulce, S.A. de C.V. and the opening of a $60 million plant in Toluca, Mexico, one of the largest confectionary plants in Central America
acquisition by Grupo Bimbo, one of the top five food corporations worldwide, of the Beijing Panrico Food Processing Center from Apax Partners Worldwide LLP in Beijing, People's Republic of China