Leslie B. Kiernan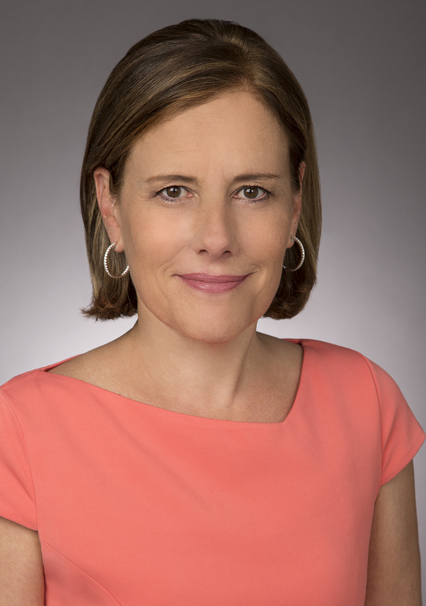 Leslie B. Kiernan
Leslie B. Kiernan
t

+1 202.887.4515

f

+1 202.887.4288
Leslie B. Kiernan joined the firm after serving for three years in the Obama Administration, including as Deputy White House Counsel. She has extensive experience assisting businesses and individuals in navigating white collar criminal defense matters, complex congressional and government enforcement investigations and ethics and compliance matters. She has decades of experience in crisis management and strategic counseling, working with clients on matters that require a combination of litigation, regulatory, public policy and communications skills.
Practice & Background
Ms. Kiernan represents corporations, boards, non-profits, governmental entities, and their leaders at the intersection of law enforcement, business, government regulation and politics. She has advised clients on matters arising under various federal and state conflict of interest, campaign finance, and criminal laws as well as federal and state lobbying, gift and pay-to-play rules. Ms. Kiernan's practice includes the representation of clients before committees of the House and the Senate, as well as before the Department of Justice (DOJ), U.S. attorney's offices, government enforcement agencies and inspectors general. She conducts internal investigations for private companies, and governmental and not-for-profit entities. Ms. Kiernan assists clients in developing and implementing government affairs compliance programs. She also has substantial experience preparing executive branch and judicial nominees for the Senate confirmation process.
Ms. Kiernan has decades of experience in both private practice and public service. Prior to joining the firm, she served as senior advisor to the U.S. Mission to the United Nations, where she represented the U.S. in various matters in connection with the 69th Session of the General Assembly and served as an advisor to the U.S. Permanent Representative and other senior U.S. officials. From 2011 to 2014, she served as deputy assistant to the president and deputy White House counsel, where she advised White House officials on a wide range of compliance, risk management, policy and oversight issues, and other legal matters. In this capacity, she served as a liaison to the executive branch and independent agencies on a variety of legal matters, acted as counsel to the Office of the First Lady and worked on a number of public private partnerships. Additionally, she developed and oversaw the implementation of legal compliance and ethics programs, supervised the evaluation, selection and confirmation of executive branch nominations for the White House Counsel's Office and was a member of the judicial nominations team, Prior to her tenure with the White House, Ms. Kiernan was a litigation partner at a national law firm, where she served on the firm's executive committee.
Ms. Kiernan received her J.D. cum laude from Georgetown University Law Center, where she was senior articles editor of the Georgetown Law Journal.
Representative Matters
Ms. Kiernan's engagements include white collar criminal defense and crisis management for individuals and businesses, including representation of businesses, boards and executives, members of Congress, executive branch and other government officials in congressional, government enforcement and DOJ investigations. A sampling of her experience includes:
representing members of Congress, staff and outside entities in ethics committee investigations before the Senate and House ethics committees
representing a former congressmen in DOJ investigations
representing a former White House Chief of Staff and other White House staff members in Whitewater and Campaign Finance Task Force investigations
representing various corporations in investigations conducted by House and Senate oversight Committees
representing national law firm and various current and former federal officials in inspector general investigations
representing a public relations firm in a FARA investigation
conducting an internal investigation for a university into allegations of financial impropriety
Public Service
Senior Advisor to the U.S. Mission to the United Nations
Deputy Assistant to the President and Deputy Counsel to the President in the Office of the White House Counsel
Consultant, White House Council on Women and Girls.
Awards and Accolades
listed in The Best Lawyers in America, 2010-2011 (White Collar Criminal Defense).
Community Involvement
Children's National Medical Center ("CNMC"), Member of the Board of Directors
Chair, CNMC Enterprise Risk, Compliance and Legal Affairs Committee
Member, Bearacuda RE (Insurance Subsidiary) Board of Directors
Member, Center for Cancer and Blood Disorders, Scientific Advisory Council Children's Law Center, Member, Board of Directors
Kids v Cancer, Board Member
Public Defenders' Service for the District of Columbia, Board of Trustees, 2009-11
Speaking Engagements
Moderator, "Environmental Law 101: Managing Environmental Compliance and Liabilities at Universities," Akin Gump hosted webinar, December 5, 2017
Moderator, "Litigation Forum: Keeping Your Head When Everyone Around You Is Losing Theirs," Association of Corporate Counsel National Capital Region, Washington, D.C., September 7, 2017
Guest Speaker, Harvard Law School course on "Government Ethics, Scandal and Reform," January 9, 2017
Panelist, "Views from the Defense Bar," Department of Justice, Office of Legal Education, Public Corruption Seminar, November 17, 2016
Panelist, "Preparing the Lawyer to Be the Witness," Association of Corporate Counsel National Capital Region, Washington, D.C., February 24, 2016
Panelist, "White-Collar Defense and Collateral Effects," UVA Journal of Criminal Law Symposium on Complex White Collar Criminal Litigation, February 18, 2016
Guest Speaker, Columbia Law School Externship on the Federal Government, Washington, D.C., March 7, 2016