Manoj Gandhi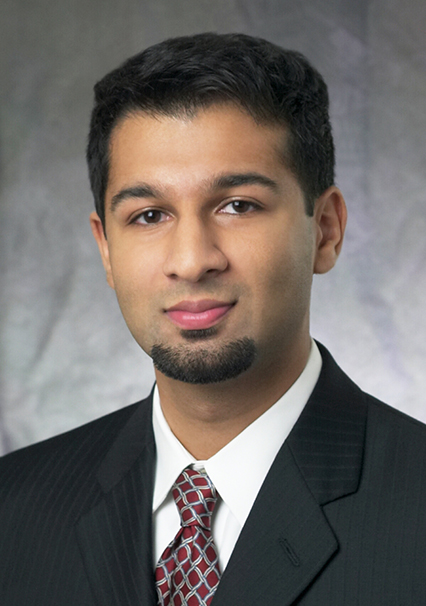 Manoj Gandhi
Manoj Gandhi
t

+1 713.250.3580

f

+1 713.236.0822
Manoj Gandhi's practice focuses primarily on intellectual property litigation. Mr. Gandhi has litigated patents in the U.S. district courts in several scientific and technical fields, including telecommunications, computer semiconductors, integrated circuits, software, oil field services and equipment and automotive technology.
Practice & Background
He has also advised clients on patent portfolio scope, licensing and risk assessments. In addition, he has worked on corporate projects for mergers and acquisitions in the oil and gas and telecommunication industries that involved intellectual property due diligence and various licensing issues. One of these projects was for a proposed purchase of directional drilling technology by a large exploration and production company.
Mr. Gandhi received his B.S.E. in computer and telecommunications engineering in 2003 from the University of Pennsylvania. He received his J.D. in 2006 from the University of Houston Law Center, where he was an articles editor of the Houston Journal of International Law.
Representative Matters
Mr. Gandhi's recent representations include:
defense of a leading telecommunications company in a patent infringement suit involving mobile navigation systems against a non-practicing entity (D. Del.)
defense of a leading telecommunications company and its subsidiary involving microprocessor architecture found in the computer chips in cellular handsets (E.D. Tex.)
defense of a leading telecommunications company in a patent infringement case filed by a non-practicing entity involving two patents relating to the use of authentication servers to control access to protected computer resources on an IP network (D. Neb.)
defense of a multinational telecommunications and Internet service provider in a patent infringement case relating to least cost routing methods for telecommunications traffic and to systems for interfacing between circuit-switched and packet-switched telecommunication systems (D. Del.)
secured a favorable settlement and dismissal, with prejudice, on behalf of an oil and gas drilling company in a patent infringement suit involving downhole motors and drill strings (E.D. Tex.)
successfully asserted our client's patents relating to casing running tools used in the drilling of oil and gas wells. The case settled favorably for our client six days before jury selection (E.D. Tex.)
successfully defended one of the world's largest IT and electronics companies in a patent infringement suit involving wireless communications and data transmission systems. The case, which was filed by a non-practicing entity, settled favorably for our client before trial (E.D. Tex.)
successfully defended a global Internet services and media company in a patent infringement suit involving streaming audio and video technology. The case, which was filed by a non-practicing entity, settled favorably for our client during trial (S.D. Tex.)
successfully defended a manufacturer of automobile components, in a patent infringement case concerning heavy duty truck and trailer suspension systems. (N.D. Ill.)
Languages
Hindi