Marcella C. Burke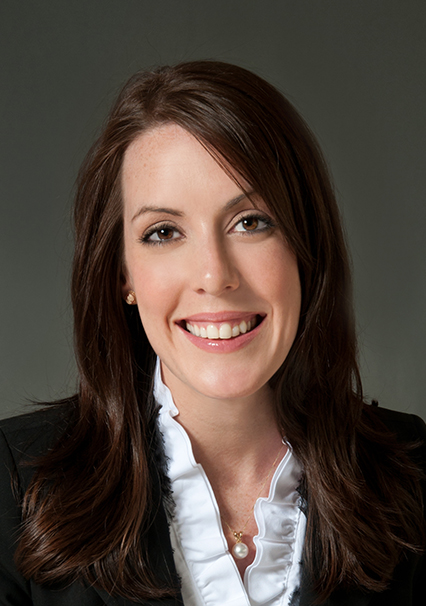 Marcella C. Burke
Marcella C. Burke
t

+1 713.250.2163

f

+1 713.236.0822
Marcella Burke is an associate in the firm's global energy transactions practice.
Practice & Background
Ms. Burke's legal practice focuses on mergers and acquisitions, divestitures, debt finance and credit facilities, capital markets, securities regulations, corporate governance, joint ventures, and other general corporate matters for a variety of companies and funds in the energy industry.
Ms. Burke served as a law clerk to Justice Don Willett on the Supreme Court of Texas. She took a John Marshall Fellowship with the Claremont Institute Center for Constitutional Jurisprudence, and a James Wilson Fellowship with the James Wilson Institute on Natural Rights and the American Founding. She earned her J.D. from The University of Houston Law Center where she served as Editor of both the Houston Law Review and the Harvard Journal of Law and Public Policy.
Representative Matters
Upstream/ Midstream Mergers & Acquisitions
Advise publicly held E&P in the potential acquisition of properties in the Bakken Shale, North Dakota
Represent E&P in the acquisition of producing and undeveloped oil and gas assets in Canadian, Blaine, Kingfisher, and Major Counties, Oklahoma
Advise publicly held midstream company on acquiring water supply, sewerage, and refuse systems midstream assets in the Appalachian Basin
Represent natural gas liquids E&P in the acquisition of undeveloped acreage and producing properties in the Sooner Trend Anadarko Basin, Canadian, Kingfisher Counties, Oklahoma
Representation of South Korean energy company in the negotiation of a liquefaction tolling agreement with a subsidiary of a private LNG company
Assist private equity buyer with an equity investment in propane storage and delivery business in Kenya
Represent publicly held E&P in connection with its joint venture with publicly held MLP
Represent publicly held upstream oil & gas company in the acquisition of oil and gas assets through the purchase of two subsidiaries
Represent independent oil and natural gas company in connection with the proposed acquisition of oil and gas assets from a privately held oil and gas company
Assist publicly held E&P in raising capital to finance a transaction with Anadarko Petroleum
Represent petroleum, natural gas, and natural gas liquids E&P in the negotiation and documentation of the divestiture of oil and gas assets
Represent publicly held tubing company in connection with possible joint venture with major steel production company
Represent publicly held company in connection with the potential private equity acquisition of company outstanding membership interests
Represented the underlying company in $100 million acquisition by an affiliate
Renewable/ Solar
Provide assistance to Fortune 200 global power company for a loan for the construction of solar projects.
Assist utility scale solar and commercial solar energy systems provider with the negotiation and purchases of a portfolio of solar projects
Represent publicly held company in the purchase of land holding company affiliates, which own multiple solar project sites
Negotiate the sale of renewable projects to a major electric and natural gas utility
Represent manufacture of crystalline silicon photovoltaic cells, roof tiles and solar panels in tax equity transaction
Advise residential solar service provider on tax-equity raise negotiations and advice
Advise developer in the formation of a partnership with a tax-equity investor to own a solar project
Negotiate the sale of a private solar panel manufacturer
Financial Restructuring/ Finance
Represent the Official Committee of Unsecured Creditors of a major petroleum and natural gas E&P in connection with Chapter 11 proceedings and its affiliated debtors
Assist with the proposed acquisition of a privately owned petrochemical plant which produces waxes, drilling fluids, diesel, and naptha through a Chapter 11 sale process
Assist global provider of offshore contract drilling and liftboat services to the oil and gas industry with the sale of its assets (primarily offshore oil rigs), including evaluating potential bids
Advised private equity client in the potential purchase of secured debt of an oil and gas company
Represented publicly held company in negotiations of a $1.3 billion syndicated credit facility
Represented private aircraft company in an $8 million aircraft acquisition financing
Securities/ Governance
Provided securities law advice regarding 1934 Act obligations to one of the largest independent oil and gas companies in the United States
Advise Fortune 500 independent oil and natural gas E&P company regarding compliance with securities laws, including its 1934 Act reporting and compliance obligations and its NYSE reporting and compliance obligations
Advise publicly held propane supplier on SEC reporting and MLP governance matters
Represent conflicts committee of publicly held company in potential acquisition by its midstream company of assets from the Sponsor
Advise client in connection with resolution of conflicts of interest matters in connection with multiple drop down transactions
Representation of privately owned hedge fund sponsor in a restructuring of offshore deepwater drilling company
Public Service
Semper Fi Injured Marines Fund
Much of Ms. Burke's pro-bono work focuses on helping military families with children with special needs get adequate health care
Represented a Navy Seal in an appeal from the government's claim that his heart did not qualify as an organ under the military health care statute
Represented the special-needs daughter of a Navy captain in an appeal from the government's claim that her life-saving healthcare was not covered under Tricare
Named firm-wide "Pro-Bono Associate of the Year" for serving as lead counsel defending disabled children of military veterans
Named by TIME Magazine a "dynamo of a lawyer" in the article, "The Pentagon's Letting Down Our Kids".
Named by The Atlantic "a smart attorney with the powerful Akin Gump law firm" in the article, "Why Congress Should Pass 'Kaitlyn's Law' Today"
Community Involvement
Ms. Burke is involved in community, civic, and charitable activities, including:
Garland R. Walker American Inns of Court, member
Houston Bar Association Auxiliary, scholarship committee co-chair
Houston Young Lawyers Association, fellow
Federalist Society Houston Lawyers Chapter, vice-president
Awards & Accolades
Named Woodrow B. Seals Outstanding Young Lawyer of Houston Award, 2017
Texas Rising Star, Texas Monthly 2017