Mark Aitken, II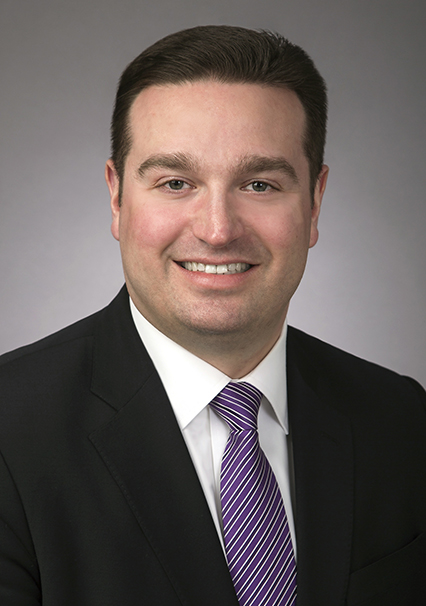 Mark Aitken, II
Mark Aitken, II
t

+1 202.887.4024

f

+1 202.887.4288
Mark Aitken, II is a senior policy advisor in the communications and information technology practice. With nearly 15 years of legislative advocacy and public affairs experience, Mr. Aitken advises clients on a range of regulatory and policy matters in the unmanned systems sector.
Practice & Background
Mr. Aitken most recently served as the director of government relations at the Association for Unmanned Vehicle Systems International (AUVSI), the world's largest nonprofit organization dedicated to the advancement of unmanned systems. While at AUVSI, Mr. Aitken led its advocacy efforts regarding the House and Senate versions of the Federal Aviation Administration (FAA) reauthorization and associated appropriation measures. Mr. Aitken supported efforts to safely expedite the U.S. framework for integrating unmanned aircraft systems (UAS) into the National Airspace Systems for commercial opportunities. He also has experience developing wide-ranging policy positions on issues before federal regulators and lawmakers. Mr. Aitken was appointed to the Radio Technical Commission for Aeronautics' Drone Advisory Subcommittee and the FAA's UAS Registration, Micro-UAS, and UAS Identification and Tracking Aviation Rulemaking committees.
Prior to joining AUVSI, Mr. Aitken served as legislative director in the office of Rep. Frank LoBiondo (R-NJ). In this role, he developed and presented a partnership proposal that resulted in multistate cooperation for securing FAA selection of one of six national UAS test sites. Mr. Aitken also oversaw Rep. LoBiondo's seat on the House Transportation and Infrastructure Committee, including his chairmanship of the Aviation Subcommittee.
Mr. Aitken also served as the director of U.S. operations at an Italian fuel cell developer and then later as the manager of communications and public affairs for an Italian technology company.
Mr. Aitken began his professional career as a legislative assistant to former Rep. Roscoe Bartlett (R-MD), where he developed policy initiatives for the congressman's work on the House Committee on Science and Technology. He also managed issues related to legislation on appropriations, energy, transportation, education, environment and other portfolios.
Community Involvement
Surrogate Operations at the Republican National Convention (August 2012)
Montgomery County Field Operations at Bob Ehrlich for Maryland (May 2010 - November 2010)
Minnesota Marshall Program for Bush-Cheney '04 (October 2004 - November 2004).
Speaking Engagements
Moderator, "Implementation of the Low Altitude Authorization and Notification Capability (LAANC),"AUVSI XPONENTIAL 2018, Denver, CO, May 1, 2018
Panelist, "Discussion on the Legal Forecast for the Drone Industry," AUVSI XPONENTIAL 2018, Denver, CO, April 30, 2018
Moderator, "Policy Discussion: Legislation and Regulation – Who's in Charge of What?," 2018 FAA UAS Symposium, Baltimore, MD, March 6, 2018.