Mark R. Curiel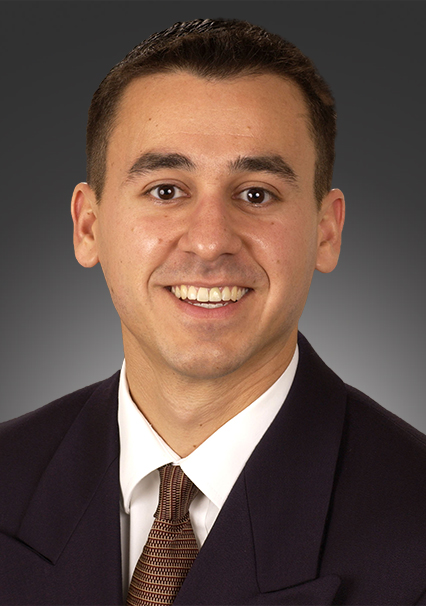 Mark R. Curiel
Mark R. Curiel
t

+1 310.728.3321

f

+1 310.229.1001
Mark R. Curiel focuses on the representation of employers in the areas of wage and hour class actions and representative actions, including claims brought under the California Private Attorneys General Act ("PAGA"). Mr. Curiel also represents employers in connection with a wide variety of other employment disputes, including claims for wrongful termination, discrimination, retaliation, and harassment.
Practice & Background
Mr. Curiel's experience includes litigation and investigation of the issues that arise in these areas of law, particularly in the retail, manufacturing, and restaurant industries. His experience includes trial work, counseling work and best practices to avoid litigation while meeting business objectives, as well as class, single-plaintiff, and administrative actions. Mr. Curiel also regularly advises pro bono educational institutions on matters relating to employment law compliance. Mr. Curiel has taught anti-harassment training to numerous client groups, and also served as a panel speaker on wage and hour and other employment-related topics.
Mr. Curiel received his B.S. in business administration from the University of Southern California in 1998 and his J.D. in 2002 from the Boston University School of Law, where he was an articles editor of the Boston University Public Interest Law Journal and continues to serve as an alumni mentor to first-year law students. He is also a member of the firm's Los Angeles Hiring Committee.
Representative Matters
Mr. Curiel's recent engagements include:
defended a PAGA meal break case through trial and achieved an extremely favorable result, despite the plaintiff seeking more than $100 million on behalf of tens of thousands of current and former employees
obtained summary judgment in a class action challenging an employer's practice of rounding work time during the payroll process, and defeated class certification of meal and rest break claims
obtained summary judgment in a multi-million dollar PAGA action challenging an employer's timekeeping and wage statement practices
obtained summary judgment in a class action seeking wages and penalties for de minimis tasks performed after clocking out
represented a major beverage retailer in a class and PAGA action, defeated class certification on 13 of 14 various claims, including meal break, rest break, and off-the-clock subclasses, obtained summary judgment on plaintiff's wage statement claims, later secured decertification of the only certified claim, and then favorably resolved the case
negotiated an individual settlement on behalf of an employer following the employee's withdrawal of class allegations
represented a client at a California Division of Labor Standards Enforcement hearing and obtained a defense ruling on wage and hour claims
negotiated a class settlement on behalf of a major clothing retailer in a case involving off-the-clock work, meal and rest break, and final pay claims
represented a well-known home improvement retailer in litigation involving single-plaintiff discrimination, harassment, and retaliation claims
assisted several clients in updating their employment policies for national and California compliance, including policies relating to leaves of absence, meal and rest breaks, arbitration, and social media
represented a client at a California Department of Fair Employment and Housing proceeding involving a discrimination claim, negotiated a favorable settlement, and avoided further agency investigation
conducted wage and hour and anti-harassment training for supervisory employees at a national fine jewelry retailer
obtained summary judgment on behalf of an employer in a case involving disability discrimination
obtained a defense verdict on behalf of an employer in a case involving retaliation
Awards & Accolades
Akin Gump's labor and employment practice named as Law360 Employment Practice Group of the Year four times in the past seven years, including in 2009, 2013, 2015 and 2016.
Firmwide Pro Bono Transactional Team of the Year (2013)
Speaking Engagements
Presenter, Wage & Hour Issues, Leaves of Absence, Independent Contractors vs. Employees, Goldman Sachs 10,000 Small Businesses Legal Clinic (June 2014, August 2014, November 2014, June 2015, April 2017)