Martha M. Kendrick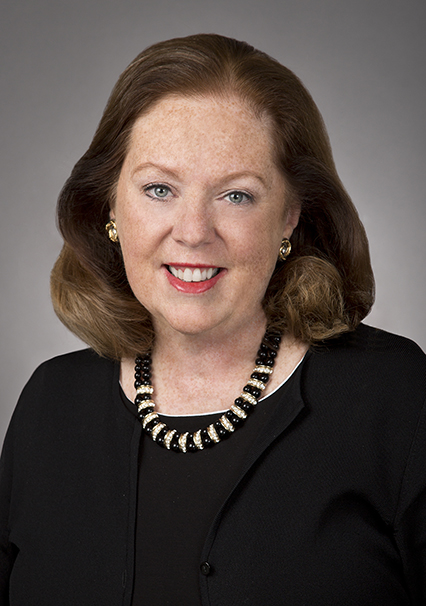 Martha M. Kendrick
Martha M. Kendrick
t

+1 202.887.4215

f

+1 202.887.4288
Martie Kendrick helps clients navigate the executive branch to solve regulatory problems involving legislative, regulatory and administrative law for health, education, insurance, municipal and tax issues. Her work often focuses on provider, medical device, biomedical, pharmaceutical, social services, education and human services, and for several years her work has emphasized health and hospital law. She also lobbies in the federal appropriations arena.
Practice & Background
For more than 25 years, Ms. Kendrick has represented clients before Congress in virtually every major piece of health, Medicare and Medicaid legislation. Her clients consist of large corporations as well as national and state trade associations; state, local and tribal governments; health providers; universities; and pharmaceutical companies.
She regularly represents and counsels clients on matters before the Centers for Medicare and Medicaid Services (CMS) relating to Medicare and Medicaid as well as regulatory and funding issues before agencies within the Department of Health and Human Services (HHS), including the National Institutes of Health, the Indian Health Service, the Centers for Disease Control and Prevention (CDC), the Food and Drug Administration (FDA), and the Health Resources and Services Administration (HRSA). Ms. Kendrick's broad legislative advocacy encompasses congressional authorizing and appropriations committees, including the tax writing Senate Finance and House Ways and Means Committees. She has significant experience organizing and representing major national coalitions, including the Patient Access to Transplantation Coalition.
During her 12 year tenure at the U.S. Department of Health and Human Services, Ms. Kendrick served in a variety of management and policy positions, including organizing and serving as the first acting director of the Carter Administration's Office for Families, special assistant to the director (and Social Science Analyst) of the National Center on Child Abuse and Neglect, special assistant to the director of the Office of Health Maintenance Organizations, and legislative analyst concentrating on health issues in the Office of the Secretary.
Community Involvement
American Health Lawyers Association
Founding Board and Steering Committee, Women in Health Policy
Former President, Junior League of the City of Washington (1989-90)
Founder and Former Chairman, Current Board of Directors, Bright Beginnings, Inc., Co-chair Capital Campaign
Board of Directors, Don Bosco Cristo Rey High School
Board of Directors, Best Friends Foundation
Former Advisory Board Member, Healthcare Businesswomen's Association - Mid-Atlantic Chapter
Member and Leadership Washington Graduate (1989)
Founding and Current Member, Council for Women of Boston College
Former Board of Directors, The Foundation for America's Blood Centers
Founding Board of Trustees of Proliteracy Worldwide, Inc. (formerly Laubach Literacy International)
Former Board of Directors and Vice President, The Greater Washington Urban League
Former Board Member, Gonzaga College High School Mothers Club
Founding Board of Directors, Together for Freedom
Sovereign Military Order of Malta (Dame of Malta)
Gala Chair, 2013 MedStar National Rehabilitation Network Gala Victory Awards.
Awards & Accolades
Excellence in Advocacy Award, Veteran Lobbyist Honoree, selected for her impact on health legislation by Bryce Harlow Foundation Judges and awarded at the inaugural Professional Women in Advocacy Conference (2013)
Pro Bono Award, Patton Boggs LLP (2013)
Georgetown University Law Center 2004 Alumna Award
Seniors Coalition Award for Leadership, Legislative Advocacy, and Contributions (2003)
Intercultural Cancer Council Distinguished Service Award (2001)
Leadership Washington Volunteer of the Year Award (1996)
Junior League of Washington Spirit of Volunteerism Award (1996)
Contributions to World Literacy—Laubach Literacy Board Recognition (1996-2002).
Speaking Engagements
Speaker, American Medical Rehabilitation Providers Association Spring Executive Forum, "Preparing the AMRPA Message for our Elected Representatives," Washington, D.C., March 28, 2017
Speaker, American Medical Rehabilitation Providers Association Spring Executive Forum, Washington, D.C., February 24, 2015
Speaker, American Medical Rehabilitation Providers Association Medical Directors Boot Camp, Washington, D.C., February 23, 2015
Speaker, "An Early Snapshot of the 114thCongress—Expectations for Health and Life Science Issues," MedTech Association, February 12, 2015
Speaker, AAPM&R's 2014 Annual Assembly "Washington Update: Year in Review and a Look Ahead (Session 302)" November 14, 2014
Speaker, 12thAnnual AMRPA Education Conference, "Rehab in Washington: What Congress is doing for - and to - Medical Rehabilitation," September 15, 2014
Speaker, ACG Chicago's 5thAnnual Healthcare M&A Conference, "How Do I See What's Coming? Working with Lobbyists and Political Intelligence Firms," June 17, 2014
Speaker, AMRPA Regional Meetings, "Rehab in Washington: What Congress is Doing for—and to—Medical Rehabilitation," June 2014
Periodic Featured Guest, Capital Thinking/Voice America Internet Talk Radio Show
Speaker, Princeton Club of New York, "The Affordable Care Act: Is this Train on Track?," November 7, 2013
Speaker, The AAPM&R 2013 Annual Assembly, "Washington Update: Year in Review and A Look Ahead," October 3, 2013
Speaker, AMRPA Regional Meeting, "The Washington 2013 Health Challenge: Avoiding Death by a Thousand Cuts," June 24, 2013
Speaker, 2011 American Academy for Physical and Rehabilitative Medicine Annual Assembly Program, "330. Washington Update: A Look Ahead," November 17, 2011
Speaker, AMRPA 9th Annual Medical Rehabilitation Conference, "Post Health Care Reform: Eighteen Months Later – The Washington Update," September 26, 2011
Speaker, 2011 MedTech Conference, "Updates from the Capitals," September 12, 2011
Speaker, 2011 Legislative Conference–American Academy of Pediatrics, "Burning Issues," workshop, March 13, 2011
Speaker, AMRPA 7th Annual Medical Rehab Education Conference, October 5, 2009
Keynote Speaker, 13thAnnual Medical Devices Executive MindXchange, March 9, 2008.