M. Christine Slavik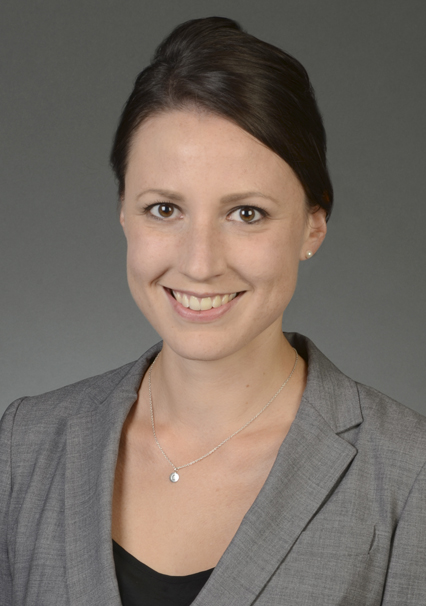 M. Christine Slavik
M. Christine Slavik
t

+1 212.872.8071

f

+1 212.872.1002
Christy Slavik is a member of the firm's litigation group. Ms. Slavik's practice focuses on white collar defense and complex civil litigation.
Practice and Background
Prior to joining the firm in 2013, Ms. Slavik served as a law clerk to the Honorable Richard J. Sullivan of the United States District Court for the Southern District of New York (2011-2012), and the Honorable Marjorie O. Rendell of the United States Court of Appeals for the Third Circuit (2012-2013).
Ms. Slavik graduated magna cum laude from Boston College in 2005 with a B.A. in French. She received her J.D. in 2011 from the University of Pennsylvania Law School, magna cum laude and Order of the Coif, where she served as an Articles Editor for the University of Pennsylvania Law Review.
Representative Matters
Ms. Slavik's recent engagements include:
representing a leading financial institution in cross-border investigations of conduct in the spot FX market
defending executive of a major broker-dealer in an SEC enforcement proceeding arising from alleged undisclosed markups in relation to the broker-dealer's transition management business
defending a prominent hedge fund in an investigation by the SEC and DOJ into possible insider trading
defending major professional sports league in a lawsuit challenging the suspension of a player under the league's policy against steroids
defending executive of a prominent financial institution in Foreign Corrupt Practices Act (FCPA) investigation
advising an independent Monitor appointed via a consent order between a global bank and the New York Department of Financial Services relating to the Bank's anti-money laundering, Bank Secrecy Act, and sanctions compliance programs
representing not-for-profit school for disabled students in an investigation related to admissions procedures
conducting an internal investigation for the audit committee of a public company regarding potential improper accounting
representing a major petroleum company in successfully dismissing an action based on the RICO Act and Russian law
securing a win on behalf of a major beverage company in connection with a motion to dismiss putative class action based on alleged violations of New York State's "bottle bill" and consumer fraud statute
representing pro bono client in criminal resentencing following the Supreme Court's decisions in Miller v. Alabama and Montgomery v. Louisiana
representing pro bono client in immigration proceedings.