Michele Meyer-Shipp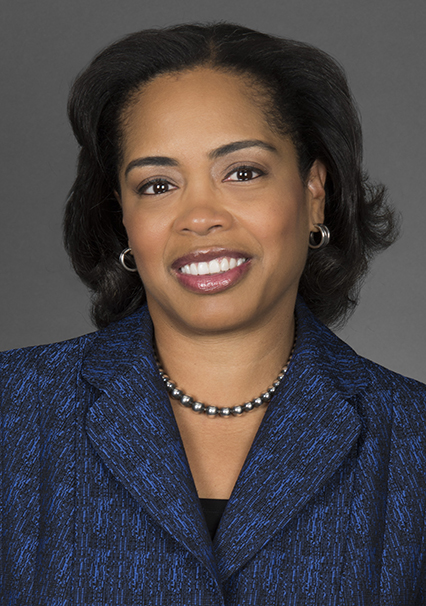 Michele Meyer-Shipp
Michele Meyer-Shipp
t

+1 212.872.1019

f

+1 212.872.1002
Michele Meyer-Shipp is the chief diversity and inclusion officer at Akin Gump Strauss Hauer & Feld LLP. In this role, she is responsible for developing and promoting all diversity management practices across the firm, ensuring that the firm's foundational principles of inclusiveness and diversity are reflected in its internal and external policies, work and practices.
Ms. Meyer-Shipp joins the firm from Prudential Financial Inc., where she served as employment counsel from 2010 to 2012, and then as vice president and chief diversity officer from 2012 through 2017. In the latter role, Ms. Meyer-Shipp was responsible for leading and supporting all diversity and inclusion efforts for the company and for ensuring ongoing compliance with equal employment opportunity laws. During her tenure as chief diversity officer, the organization was consistently recognized by DiversityInc as among the "Top 50 Companies for Diversity," including multiple appearances in the top 10.
Prior to her employment at Prudential, Ms. Meyer-Shipp worked in the public sector as general counsel of the Waterfront Commission of New York Harbor and as director of the New Jersey Division of Equal Employment Opportunity and Affirmative Action. Ms. Meyer-Shipp also worked at Merrill Lynch as employment counsel and leader of diversity and inclusion efforts for the global wealth management business. She started her career in private practice as an employment litigator after serving as a law clerk for the New Jersey Supreme Court.
Ms. Meyer-Shipp currently serves as a member of Twitter's Diversity Advisory Council and Working Mother Media's Multicultural Women's Advisory Board. She has served on the boards of GLSEN, Inc. (the Gay, Lesbian & Straight Education Network), the Women Presidents' Organization, the American Conference on Diversity and the National Organization on Disability. She is an active member of several professional associations and recently completed her tenure as co-chair of the Asia Society Global Talent and Diversity Council.
Awards & Accolades
In 2017, Ms. Meyer-Shipp was honored with the "Winds of Change Award" in the individual category by The Forum on Workplace Inclusion and has been recognized by Seton Hall Law School for her work in advancing diversity in the New Jersey legal community. She was also recognized by Diversity MBA as a "Top 100 Under 50 2017 Executive Leader."
Among other recognitions, Ms. Meyer-Shipp was selected by Black Enterprise as one of the "Top Executives in Corporate Diversity" for three consecutive years, was named among the "Diverse Attorneys of the Year" by the New Jersey Law Journal, received the Oliver Randolph Award from the Garden State Bar Association and received the New Jersey Women Lawyers Association's "Women's Initiative and Leaders in Law (WILL) Platinum Award" for the Corporate Sector. In 2016, Ms. Meyer-Shipp was inducted into the Rutgers African-American Alumni Alliance Hall of Fame.
Featured in Magazine Articles
"Diversity Leader," Profiles in Diversity Journal, March 2016
"Building Bridges at Prudential," Diversity Woman, Summer 2016
"Diversity by Design: Sponsor Spotlight," Forbes Custom, October 2016
"Powering the Future: Diversity, Collaboration and Innovation," Diversity Woman, Winter 2018
"Women Worth Watching," Profiles in Diversity Journal, Winter 2018
Speaking Engagements
Ms. Meyer-Shipp is a sought-after speaker on topics relating to diversity and inclusion management and inclusive leadership. She has delivered dozens of keynote speeches on these topics over the past several years. Her most recent speaking engagements include:
The Future is Female: The Case for Optimism from Female Leaders, American Constitution Society for Law and Policy
Best Practices to Avoid Legal Traps Associated with Affinity Groups, ABA Section of Labor and Employment Law's Annual Conference
Diversity & Inclusion Best Practices, Garden State Bar Association Best Practices Symposium
Transitioning from the Law Department Into the Business, Corporate Counsel Women of Color Conference
2017 Election Implications from a Diversity & Inclusion Perspective, Workforce Opportunity Network Conference