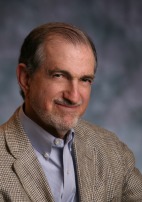 Richard C. Levin
Richard C. Levin
Richard C. Levin is an international lawyer specializing in cross-cultural and multi-jurisdictional disputes, as well as antitrust and competition matters. He has tried numerous arbitrations under ICC, AAA, LCIA, Uncitral and ICSID rules as well as acting several times as a member of international tribunals and as sole arbitrator.
Practice & Background
Mr. Levin's practice also includes all phases of antitrust litigation and counseling, intellectual property litigation, deceptive trade practices claims, fraud litigation and domestic and international arbitration.
Mr. Levin counsels corporate clients with their dealer and pricing problems, handles merger and acquisition issues and develops antitrust compliance programs. He also has led the negotiations and antitrust analyses of international joint ventures and acquisitions.
Mr. Levin's specialties include multi-jurisdictional disputes, disputes involving joint ventures, competition related disputes, international disputes and arbitration as counsel and arbitrator, dealing with government agencies on competition related matters, and art disputes.
Mr. Levin is a member of the International Arbitration Institute, the Association Suisse De L'Arbitrage and other organizations relating to international arbitration, as well as the Arbitration Commission of the International Court of Arbitration (ICC), the Task Force on Arbitrating Competition Law Issues and the Task Force on Reducing Time and Expense in Complex Arbitrations.
He has been named to the Panel of International Arbitrators for the International Centre for Dispute Resolution. Mr Levin is also a member of the Center for American and International Law's List of Energy Arbitrators and a member of the American Arbitration Association Roster of Neutrals. He has spoken and published several articles on the subject of international arbitration.
He received his B.A. from Tulane University in 1967 and his J.D. in 1970 from Georgetown University, where he was a member of the law journal Law and Policy in International Business.
Following law school, he clerked for the Honorable John C. Godbold, U.S. Court of Appeals for the 5th Circuit.
After his clerkship, he was an associate at another firm in New York City. He is a member of the Texas Bar and the Dallas Bar Association.
Representative Matters
Mr. Levin's recent engagements include acting as:
lead counsel for a major oil company in large RICO action filed against the client involving ownership of mettalocene technology. Case won on motion prior to trial
lead counsel for large French industrial company in business tort dispute in powder metallurgy industry (more than $1B damages alleged in several expert reports). Case won by summary judgment
lead counsel in major ICC arbitration (Geneva) involving failed joint venture in Argentina (construction industry). Case tried under Argentine law. Award issued favorably
lead counsel in large intellectual property ICC arbitration in London (off-road vehicle industry). Case settled favorably after several rounds of memorials, discovery under the IBA Rules on Taking Evidence, and expert testimony on antitrust and competition law defense before hearing on merits
lead counsel involving a challenge to a merger by the Department of Justice between a large French industrial company and a US company involving a Second Request. This involved cross-cultural issues of privilege and language, and many presentations to the Department of Justice, as well as expert presentations. The result was a favorable early termination of the waiting period with no divestitures
lead coordinating counsel for cases in Europe and the US involving an estate and business entities brought by the heir seeking "forced heirship" under French law, including allegations of ownership relating to a villa in the South of France and allegations relating to an historical donation of art to an international museum.
Community Involvement
Mr. Levin's community, civic and charitable activities include being a:
President's Advisory Council member of the Dallas Center for the Performing Arts
member of the Board of Directors of the Housing Crises Center of Dallas
former member of the Executive Board of the Dallas Opera
former member of the Board of Directors of the Dallas Opera
former member of the Board of Directors of the American Friends for the Salzburg Music Festival
former member of the Board of Governors of the Dallas Symphony
former member of the seven person "Building Committee" for the Meyerson Symphony Hall, whose work includes the selection of architect and acoustician, visiting concert halls at home and abroad and interviewing prospective consultants, and acting as owner's representative in the construction of the hall
former member of the Corporate Committee of the Dallas Museum of Fine Arts
former member and First Vice-President of the Board of Trustees of the Historic Preservation League
former member of the Landmark Committee of the City of Dallas
former member of the Board of Trustees of the Arts Magnet School
former member and Deputy Vice-Chairman of the Management Committee of the Arts District in Dallas, a 17 person board, to oversee and approve applications for construction in the Arts District area of downtown Dallas
former chairman of 13 member Task Force to investigate the feasibility of a Multi-Purpose Performing Arts hall for the Dallas Opera and Dallas Ballet
graduate in the Leadership Dallas Class of 1993.
Awards & Accolades
Mr. Levin is listed in the "Guide to the World's Leading Commercial Arbitration Experts."
Mr. Levin is listed in "The Roster of International Arbitrators," 2d Ed. (Smit, Carbonneau, and Mistelis, Juris Publishing).