Richard L. Thompson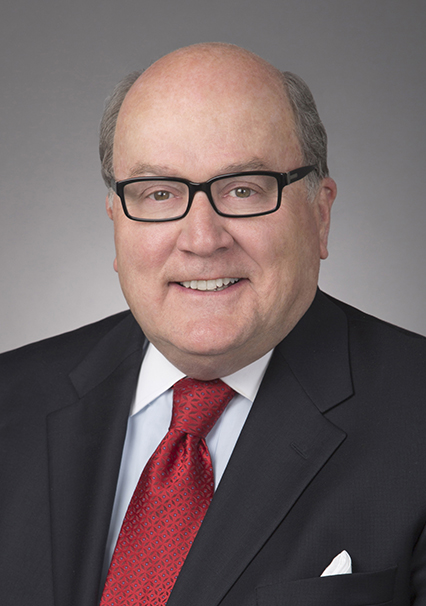 Richard L. Thompson
Richard L. Thompson
t

+1 202.887.4207

f

+1 202.887.4288
Richard Thompson has nearly forty years of experience in government affairs. Mr. Thompson helps clients advance their critical business and public policy objectives. Mr. Thompson concentrates his work in the pharmaceutical and food and drug areas, an industry in which he has spent the majority of his professional career.
Practice & Background
Mr. Thompson served as Senior Vice President for Policy and Government Affairs for Bristol-Myers Squibb Company where he established and led a 45-member global staff and was a member of the Company Operating Committee. During his tenure at Bristol-Myers Squibb, Mr. Thompson was the principal representative of the CEO to industry associations, managed development of major public policy positions and led the integration of the government affairs staff following the merger of the Bristol-Myers and Squibb companies. Mr. Thompson was also responsible for leading the company to the top tier of advocacy in the pharmaceutical industry, developing a leadership role in political fundraising and chairing a number of successful industry working groups on tax, intellectual property and Medicare prescription drug benefits.
Mr. Thompson worked in various roles during his eight-year career on Capitol Hill. He was an executive assistant to Rep. John Terry (R-NY) and later served as Republican staff director and chief counsel to what is now known as the House Committee on Oversight and Government Reform. During that time, he established a minority-party professional staff. In his tenure as staff director and counsel, the Committee focused on government reorganization, including the establishment of offices of inspector general throughout the Executive Branch; oversight of multiple agencies, including the Food and Drug Administration and the Health Care Financing Administration; and the re-enactment of programs supporting state and local government financing.
Prior to joining Akin Gump, Mr. Thompson was senior counsel at another international law firm.
Community Involvement
American Bar Association
Chairman and Trustee, Chairman of the Executive Committee, Syracuse University
Member of the Board of Directors of the Institute for Veteran and Military Families, Syracuse University
Member of the Board of Trustees, Meridian International Center
Former President and Member of the Board, the Carlton Club
Former Member of the Federal City Council
Member of the Board of Visitors, Columbus School of Law Catholic University of America
Former Chairman of the Board, Ford's Theatre
Former Chairman of the Governance Committee and Member of the Board of Directors of Meridian International Center
Former Member of the Board of Governors, Bryce Harlow Foundation
Former Member of the Board of Directors, D.C. Hospice
Former Member of the Executive Committee, The Congressional Award Foundation
Former Member of the Board of Advisors for the Syracuse University School of Management and the Maxwell School of Citizenship and Public Affairs
Speaking Engagements
Speaker, Health Care Debarment Seminar, Led discussion on the Department of Health and Human Services Office of the Inspector General's exclusion/debarment authority and recommendations for reducing its scope, November 8, 2011